This week I have a slightly different chilly treat to share with you all.
It isn't the typical smoothie/ice cream/milkshake. In fact, you might say it's a bit international...a bit, Norwegian to be specific.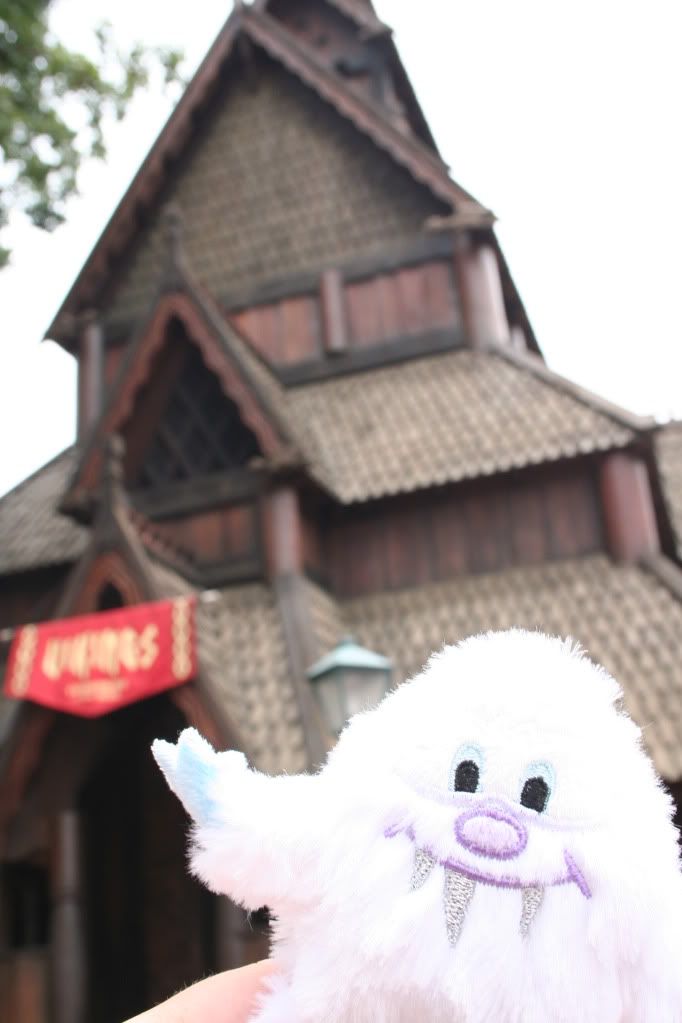 Ah, Norway. How I love the Norway pavilion. I love everything about it, from the trolls to the grassy roof to LAILA, of course. Yo the Yeti loves it too.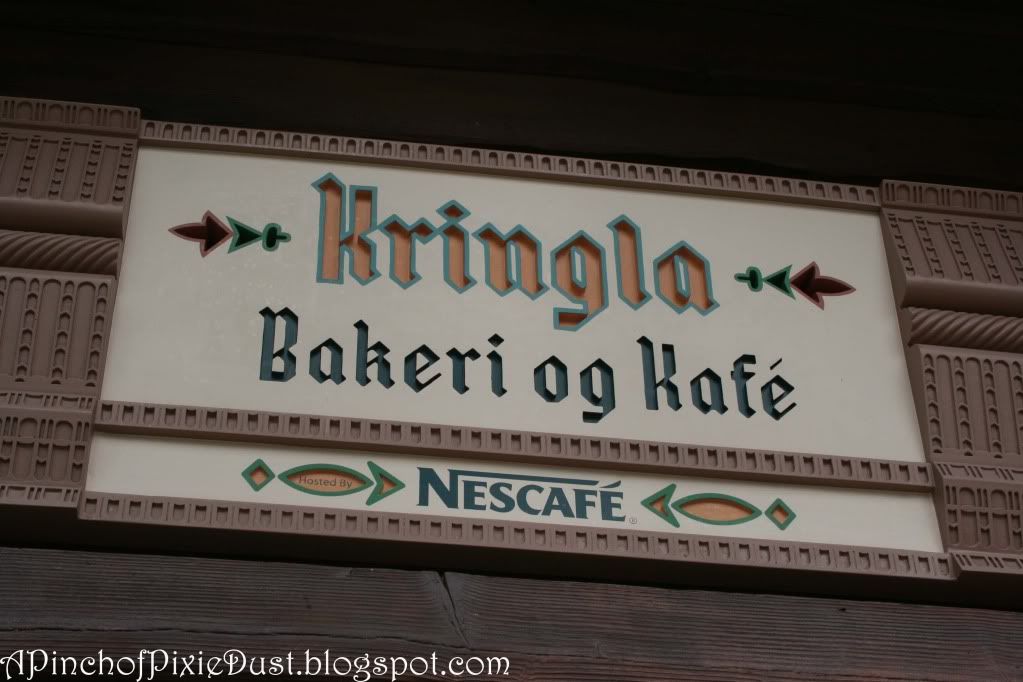 Our chilly treat shall be found in Kringla!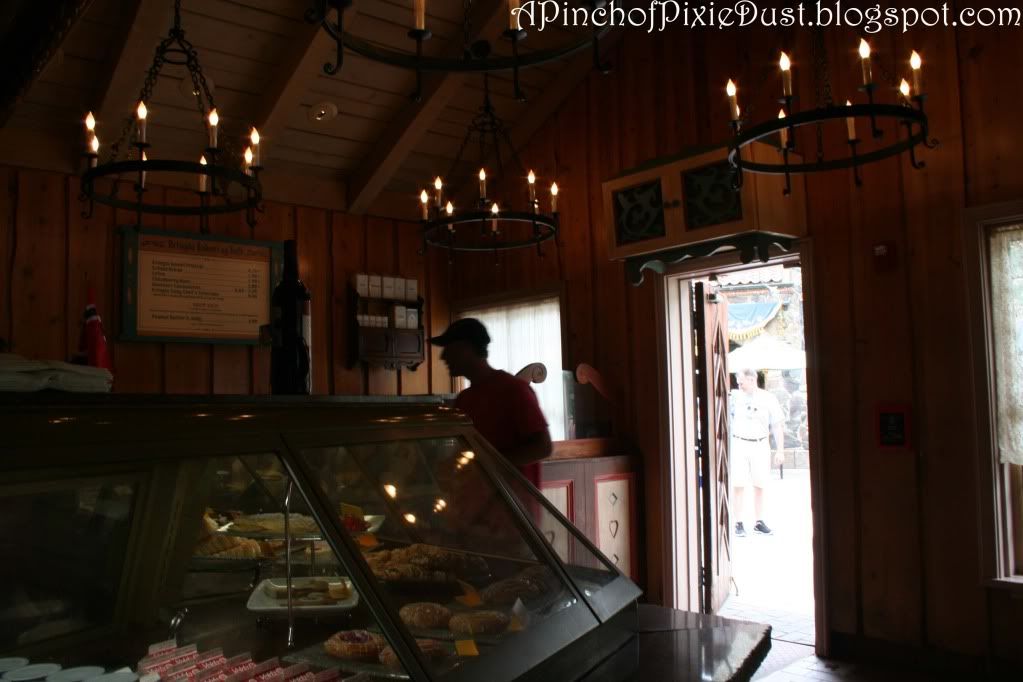 ...and it goes by the name of...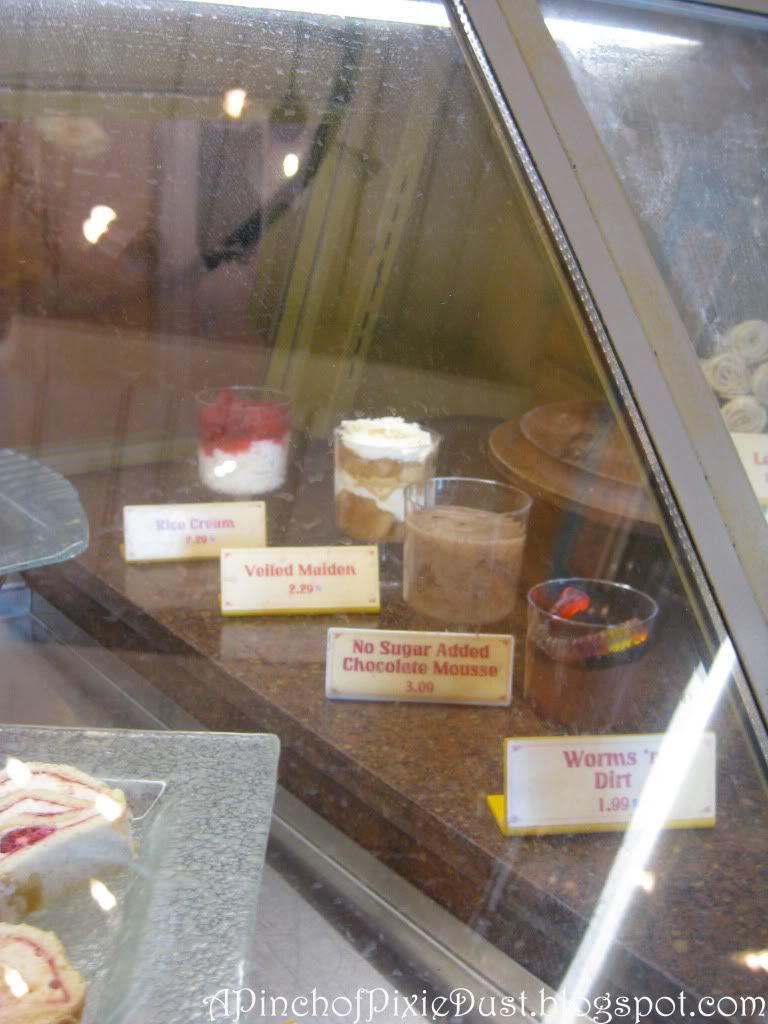 RICE CREAM! Or, rather, rice pudding topped with strawberry sauce.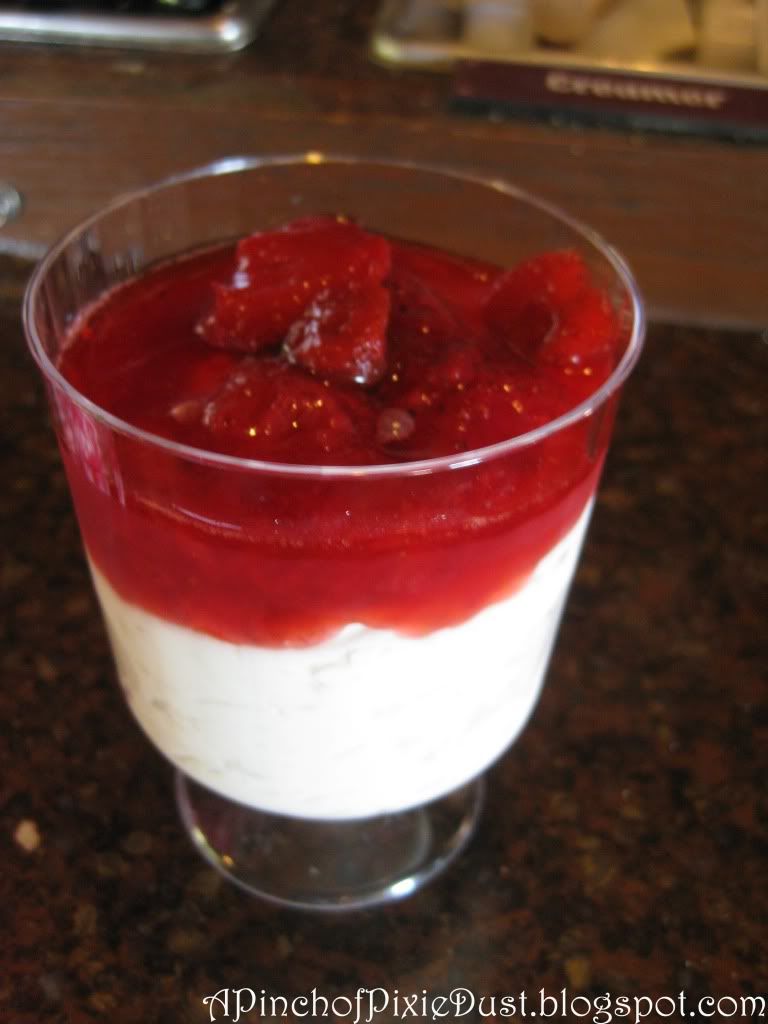 I have tried rice pudding at Akershus before and always liked it, and one day I decided to try the Kringla kind. They bring it out of the fridge, so I'd say it qualifies as a "chilly" treat, as it's nice and cold and refreshing on a hot Florida day!
Also, at $2.29, this treat is fairly reasonably priced and you get a good amount. As an aside: during the Food and Wine Festival, the Scandinavia booth sells a rice pudding just like this, only it is twice the price and half the size. I suppose it could be fancier rice pudding, but it looks the same as the Kringla version.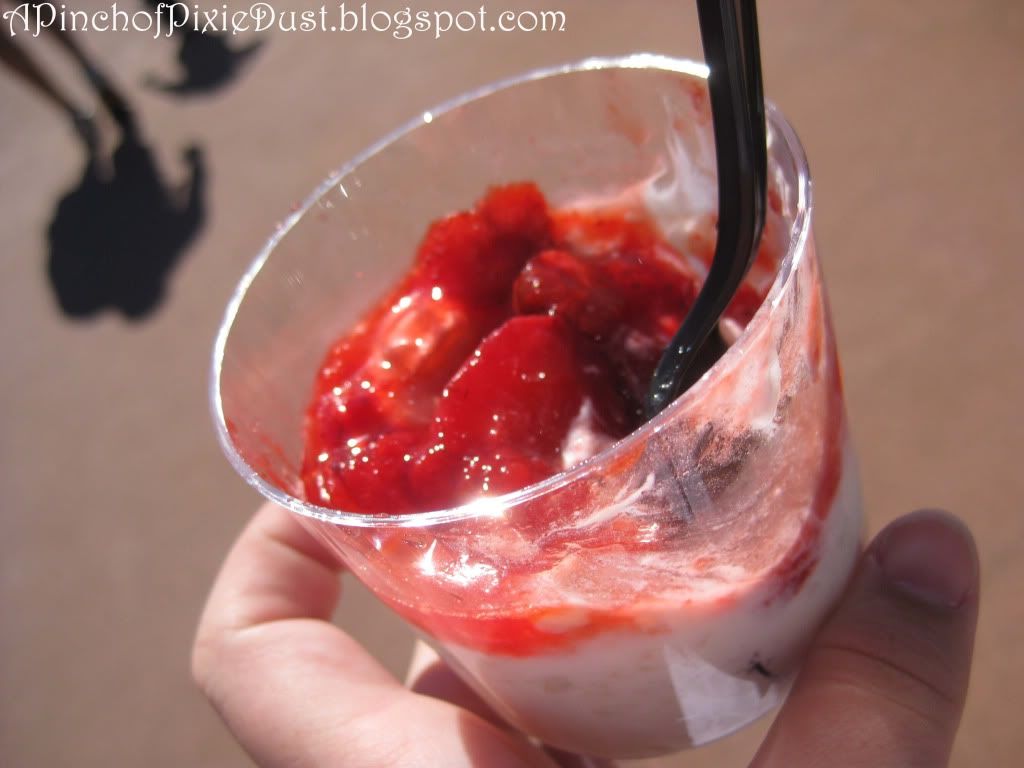 I'm usually not a fan of berry "toppings," but this one went very nicely with the creamy rice pudding.
It was an entirely tasty, chilly treat!