Today's quiet corner at Disney World is hidden in plain sight.
You've maybe passed through it a hundred times, but have you really seen it?
It's the inside of the train station!
It's almost a pity this isn't a real train station where you would actually have occassion to wait around and enjoy the space more. I suppose on busy days you might have occassion to stand in line, but the many benches tucked away people seem to miss...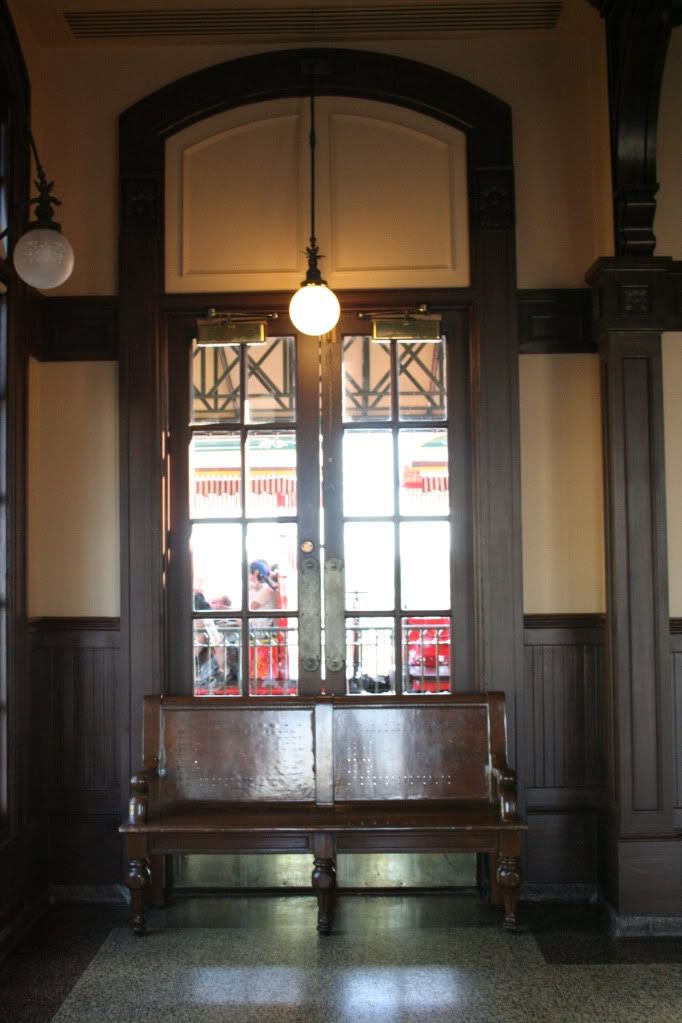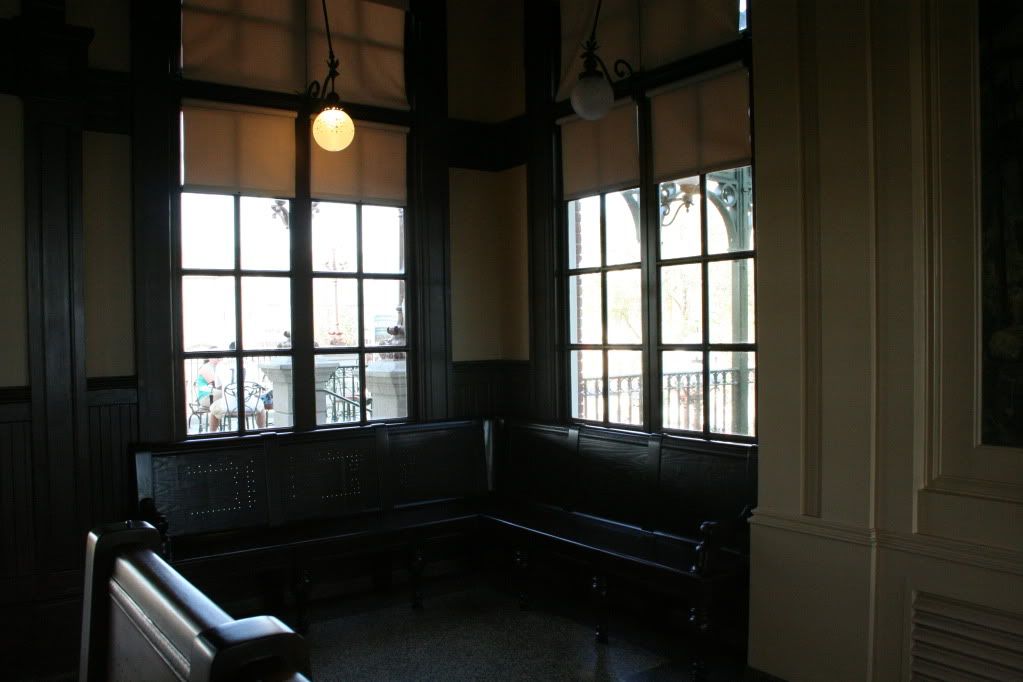 I sat in these benches that turn the corner for at least an hour or two, writing letters and listening to the music of the castle show or the "Move It, Shake It!" parade going by below. It was fun actually to people watch all the guests getting on the trains, or checking out the penny video machines...
A few of them still work! There are old penny machines like this at the Boardwalk as well.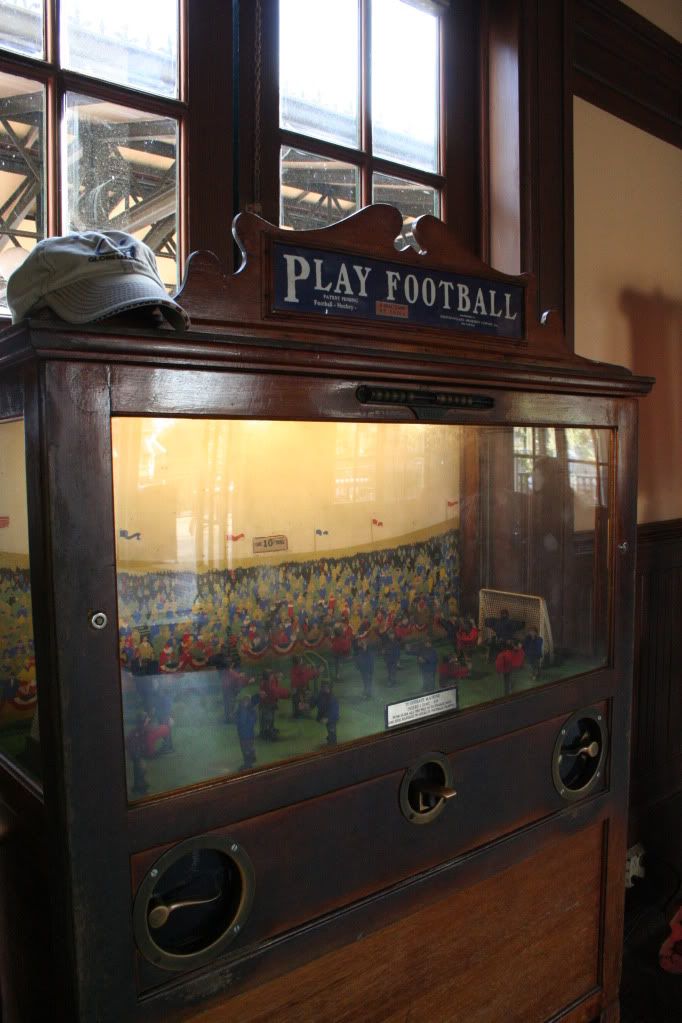 Little kids (and big ones too!) love to make the football players dance...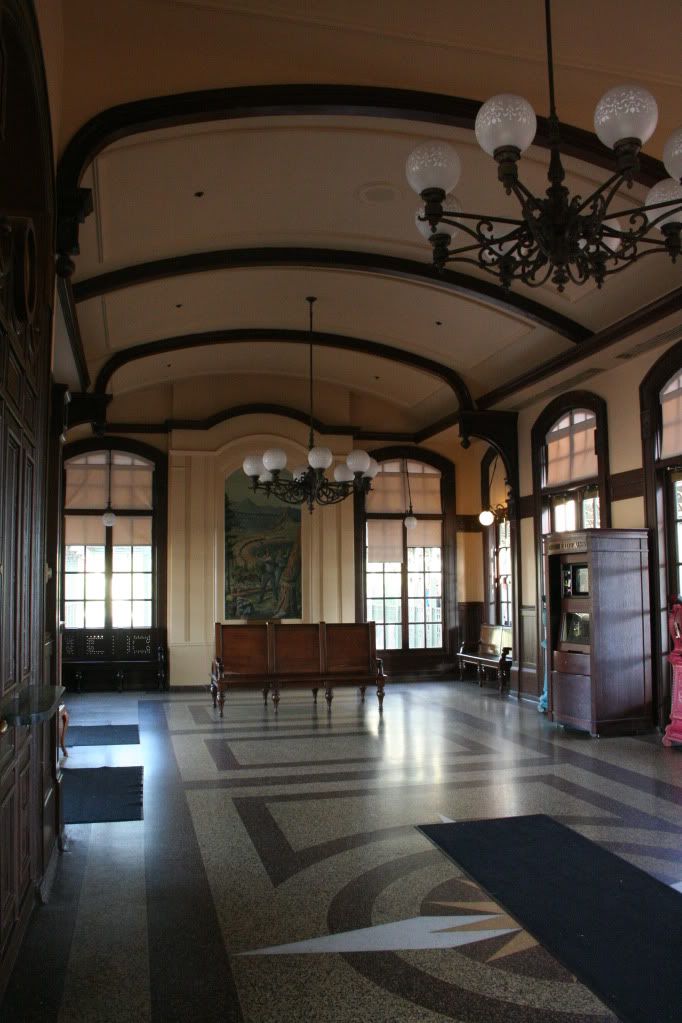 A very cute, old-fashioned space...and on a busy day, it can often be a quiet oasis as well! And once you've sat your fill on a bench, you can hop aboard for the Grand Circle Tour. All Aboard!