We're halfway through the week, and it's t
ime to sharpen your Disney wits!
Now we all love the details at Disney World -- especially ordinary, necessary things like a lamp or a light switch that Disney transforms into something extraordinary.
A utility box, for instance, could be a really blah element in a space...but not this one!
Do you know where this interesting box for a gas shut off valve can be found?
And while you ponder that Disney query, I thought I'd share the answers to some previous weeks' trivia...
Animal Kingdom Lodge was a great guess for last week's photo, but one of our anonymous commenters got it...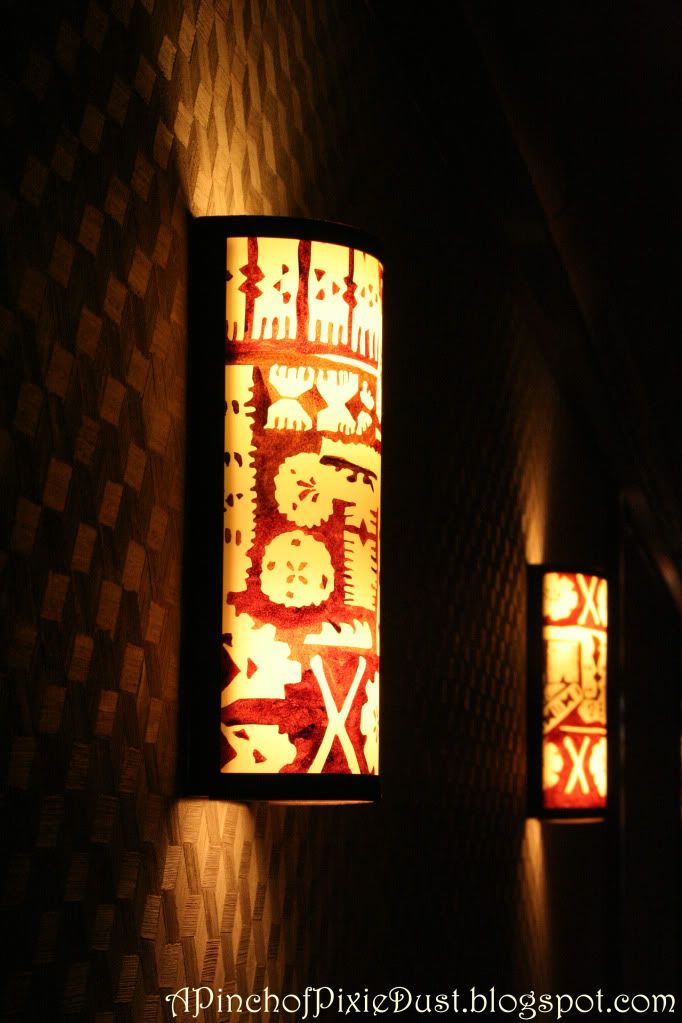 This
tropical sconce
is actually located at the Polynesian, right next to the bathrooms leading down the hallway to Captain Cook's!
Also the
mechanical mickey
was a tricky one...you can find him hidden behind the pin racks in the Mission Space dump shop, right next to the doors. Take a look the next time you're in Future World!