I have an absolutely scrum.diddly.umptious (read: totally yummy) breakfast, or brunch if you prefer, to share with you all today!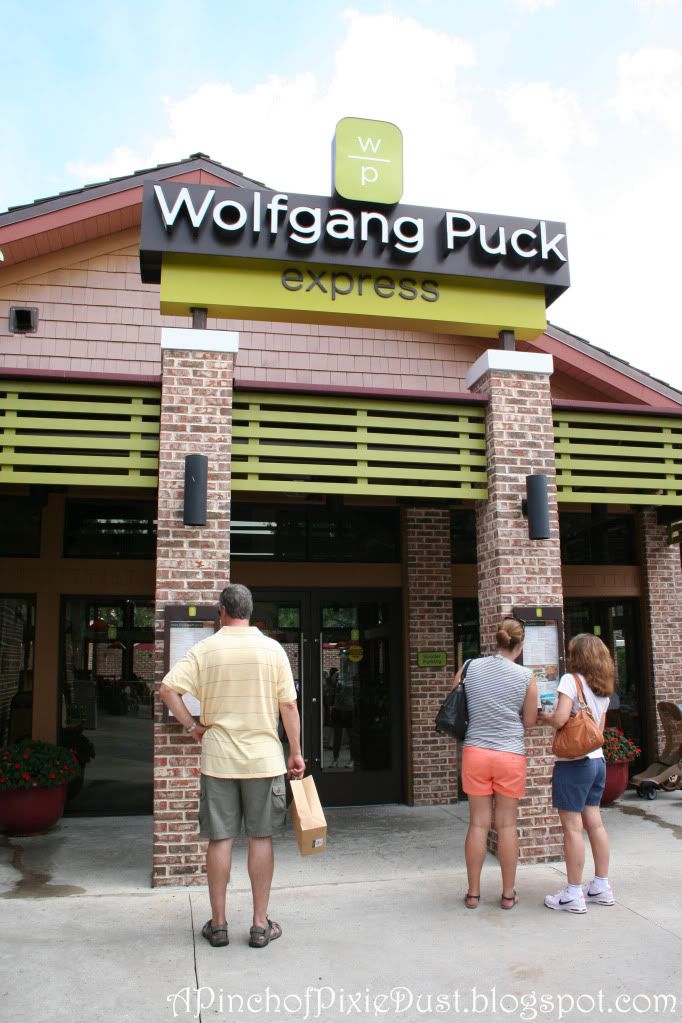 As you probably already deduced from the title, that breakfast is located at Downtown Disney!
There are really only two breakfast options at DTD, but both are very tasty and worth the trip. The first is Earl of Sandwich, which opens at 8:30 and has some quite lovely breakfast sandwiches (of course).
The second option and the topic of today's post is Wolfgang Puck Express, which opens at 9:00.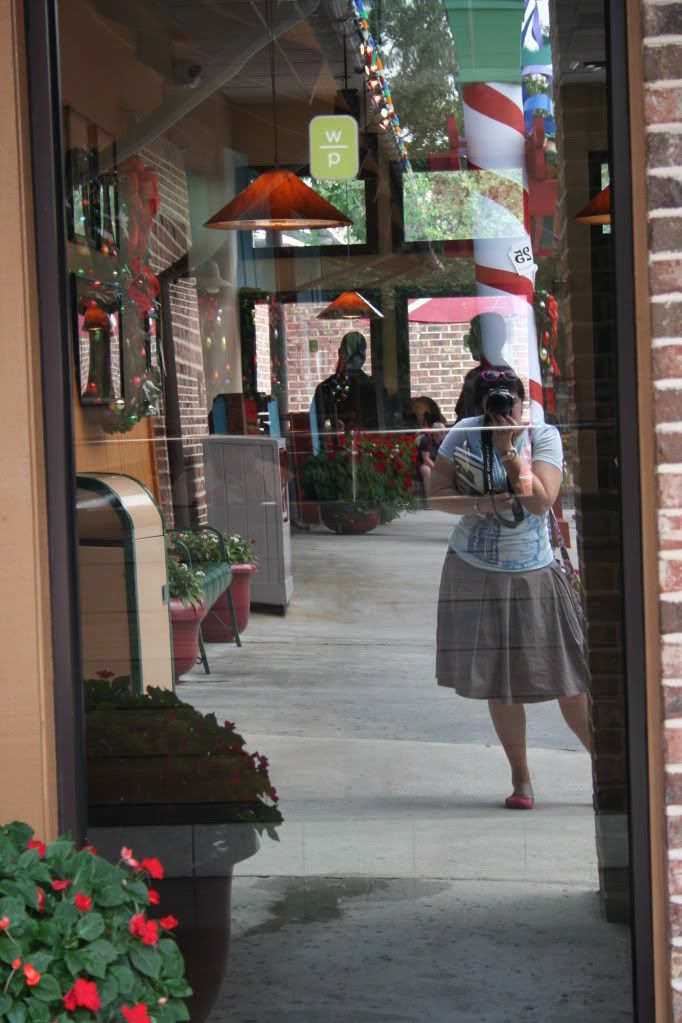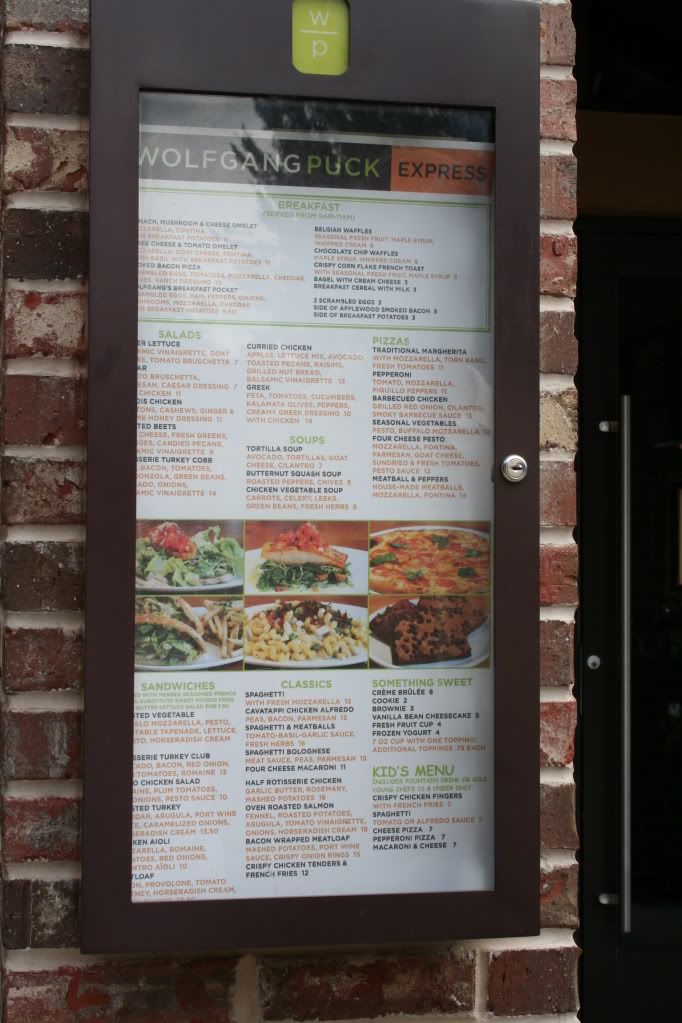 It's never too early in the AM for photos!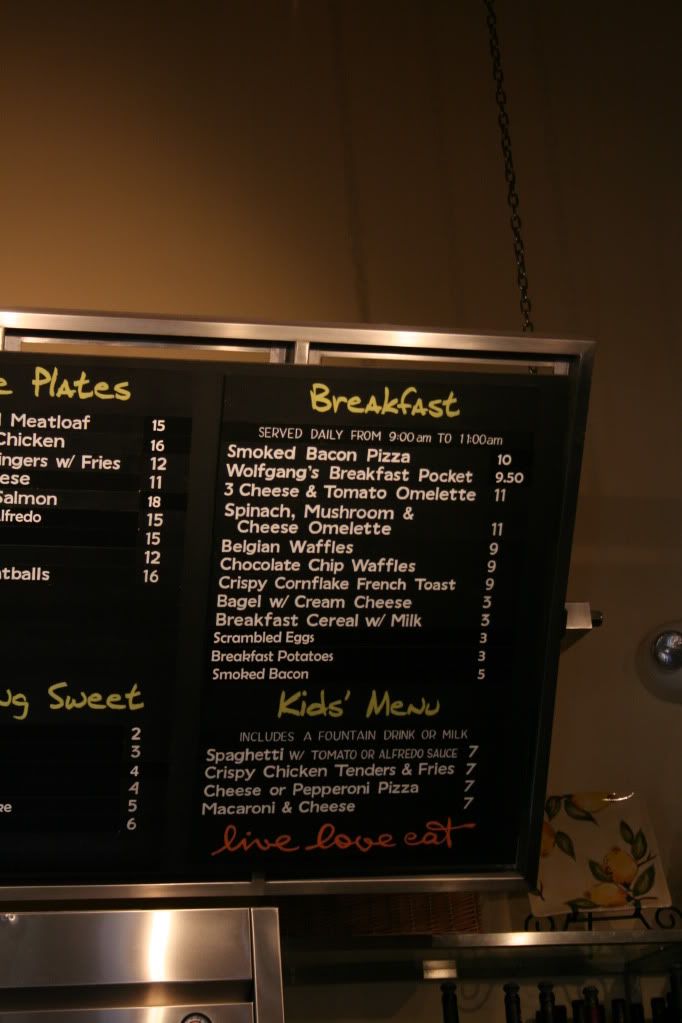 So many tasty choices! But I already had a plan...
my dear friend Sunni
had told me about the Crispy Cornflake French Toast, and I was determined to try it!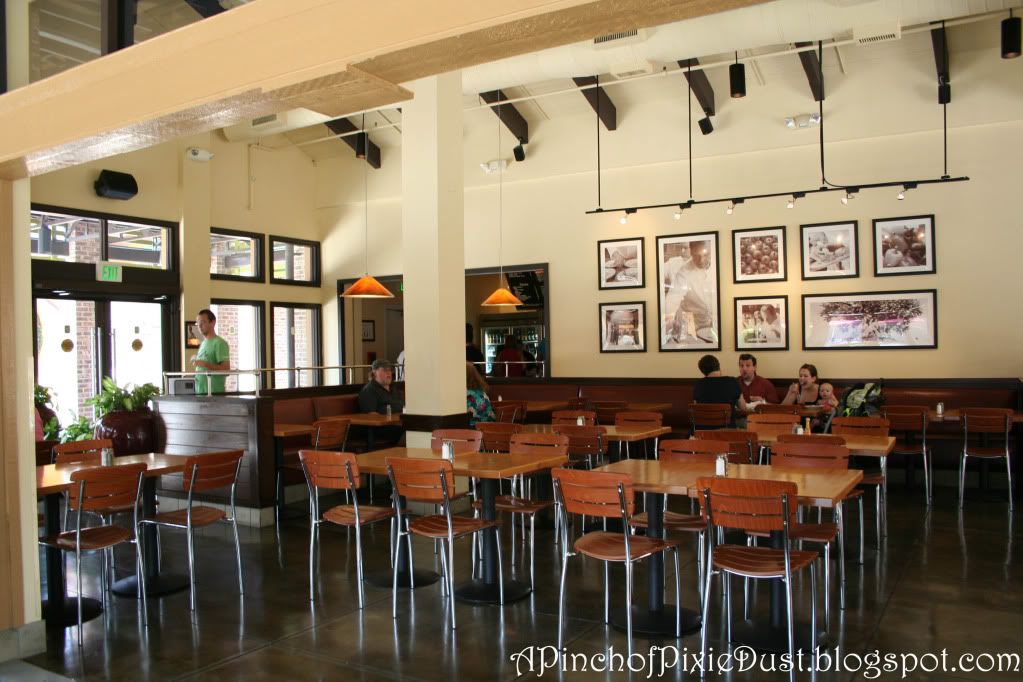 Wolfgang Puck's main dining room...they finished a rehab here not too long ago and have a beautiful new area added onto the back of the restaurant.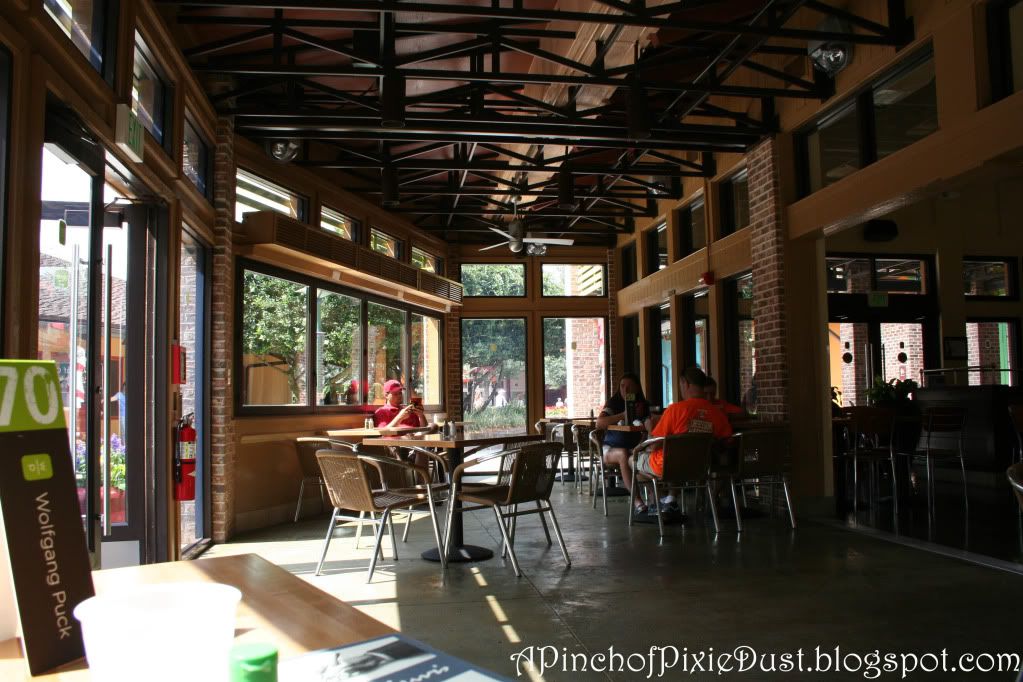 It never ceases to amaze me how swiftly things can change at Disney. Just in February (which somehow doesn't feel like four months ago!) I had lunch here with Sunni and her lovely family when they were visiting Disney, and none of this new section was here!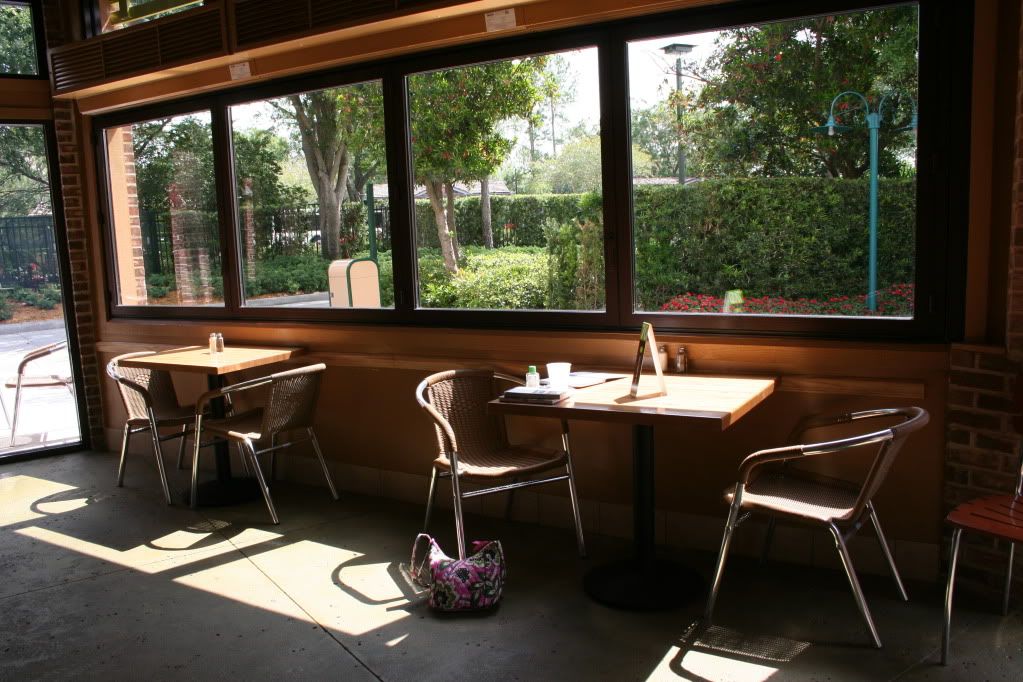 A table in the sunshine, yes please! Wolfgang Puck Express is a counter service - you order at the register, they give you a number, and you choose your own table. Then a waiter brings you your food - on real plates and silverware too. I hear this is how the new
Be Our Guest restaurant
is going to work for a counter service lunch - can't wait for that!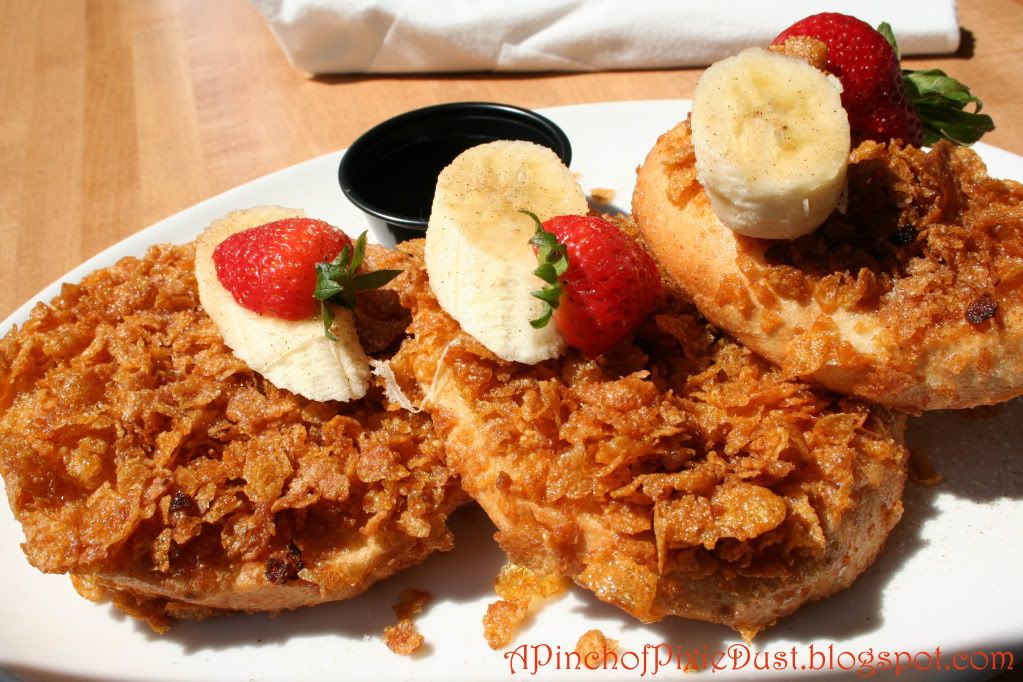 But back to the meal at hand -- here's the crispy corn flake french toast!!
It was just so pretty with the fresh strawberries and banana slices, I almost didn't want to eat it!
...but of course I did! And it was just as tasty as it looked! Cinnamonny and soft on the inside, with the crunch and texture of the cornflakes on the outside - the perfect combination - and the fresh fruit for a fabulous finish!
I would never have thought to put corn flakes and french toast together like this, but it was a truly stellar combination, just delish!
Mmmm. mmmm. I finished every bite!