How would you guys like to (virtually) take a step behind a Disney hotel desk today? Sound cool? Cool. But first, I have to ask a question.
Have you ever thought about how important your desktop wallpaper is?
Consider it with me now.
We spend so much time on the computer these days, our desktop wallpapers are practically the background to our lives. (Boy, that sure sounds depressing. Makes me want to get up and get outside, lol).
But really, it's not such a bad thing. Your desktop is a canvas for your imagination - it's got almost unlimited creative potential. Are you going to stick with one of the presets on the computer, or will you go out of the box? You could choose a photo of somewhere you've been, or of somewhere you'd like to go; it can be a pic of friends that you love hanging out with, or of characters from a favorite movie or book that you wish you could hang out with.
A computer background is a window to the soul.
Well, ok, that's a bit hyperbolic - but it can reveal something about your personality: what are you dreaming of? What are you almost unconsciously immersing yourself in during your screen time?
Now at this point you're probably thinking: "Emma. Why on earth do you spend so much time thinking about stupid desktop wallpapers?"
Well, I don't actually. It's just I was thinking lately about the computer backgrounds on the front desk and concierge desk. When you're working on the desk, these backgrounds are your constant companions, so you get to noticing them more.
For instance. When you're on the front desk, all the computers have preset wallpapers, all of Disney characters/Disney things. Some magical person goes in and changes them every once in awhile, because they always tone with the seasons. During Christmas there were the most darling "Disney characters during the holidays" backgrounds.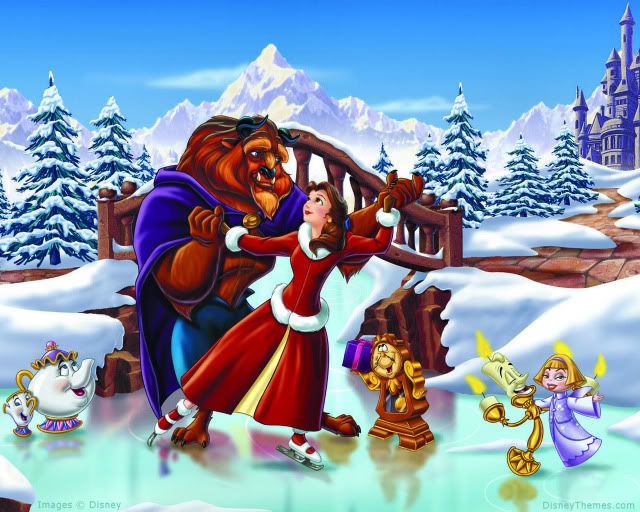 My favorite was a Beauty and the Beast wallpaper that looked a lot like this. I'm not exactly sure where the wallpapers came from -- I like to think they come from some super secret Disney vault, and they pulled out these cute images just for us. They might have just pulled the backgrounds off of google, but I'd rather not know if they did: I prefer my hypothesis.
Now every computer behind the front desk (at least at my resort) had a different background. It was kinda cute to look down the row of computers (when it was quiet and there weren't browser windows up of course) and see a different cheerful Disney image on every screen.
You are always assigned to a computer when you work on the front desk, you can't really choose: so I always thought it was extra magical when I got the Beauty and the Beast computer.
After the holidays, there was a switchover of wallpapers, and then there was a really cute Little Mermaid computer I would always hope for, that looked a lot like this: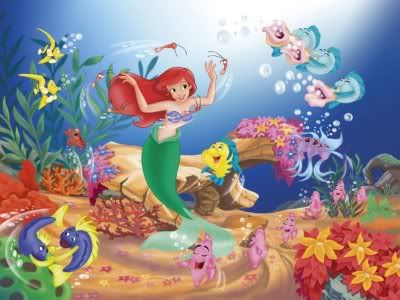 Once I started to work on the concierge desk, the whole game changed. Over on the concierge desk, since there were more complicated tasks you would do like booking dining and selling tickets, you would log in to use a computer, and you got to pick your own background. (oh yeah...I was moving a step up in the world. maybe.
)
It added an element of surprise to not know what wallpaper you would get, but it was pretty luxurious to choose your own. I started out with Pascal , from the wallpaper selection on the official Disney Insider:
He's named after my favorite philosopher (care to Wager, anyone?), he's adorable, he's a princess sidekick, and he's got spunk. I want a pet chameleon.
More recently, I've gotten on a Brave kick, and I've already been through these two (also from the Disney website):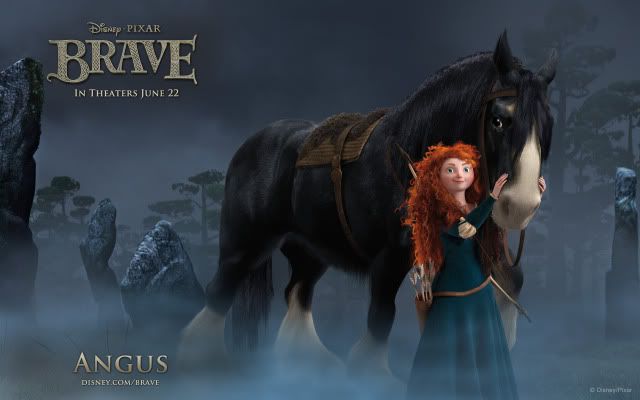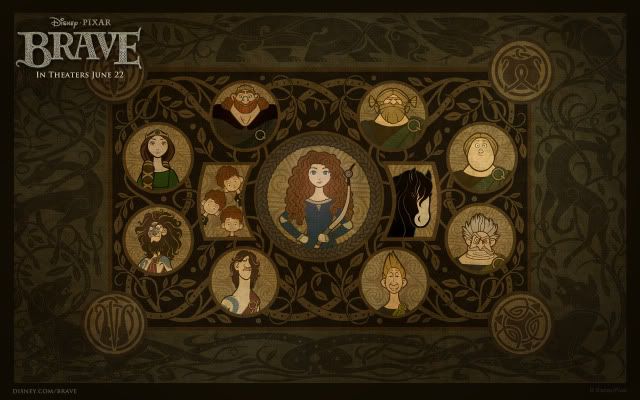 The second one is my favorite...I love it when Disney gives us slightly different portraits or art of our favorite animated characters! I totally love Brave - I love Merida's dress, I love her hair (which is exactly like my frizzy hair, only hers is red and mine is brown).
My one problem is that from some of the accents and the scenery and even the music, it seems a lot like the film is set in Ireland, but they claim it's Scotland. Also, as one of my friends observed, every time she watches the trailer, the film seems to have a different plot...there's a bear, there are little glowing blue lights, there's a bow and arrow, it's something about fate...
I'm interested to see how they weave it all together though!
ANYway, it's fun to see that most concierge cast members, of their own choice, still stick to Disney characters or scenes for their desktop backgrounds. Yup. They've got us all brainwashed. But we don't mind much.
Totally Random Tidbit: Disney has a
"photo mashup" app
on their website that lets you choose from backgrounds and characters and other cute little stamps to create your own desktop wallpaper. Very cool.