When I'm on my wanders around the parks and resorts, I almost always have my camera with me. And I'm almost always taking pictures. Now I do really love photography, but sometimes it gets a little much even for me!
That's why, when I look through the folders on my computer and find I only have a few pictures of a certain corner of WDW, I know that it was a great place for just relaxing and sitting quietly!
One such place - that I visit frequently yet have very few photos of - is the Beach Club.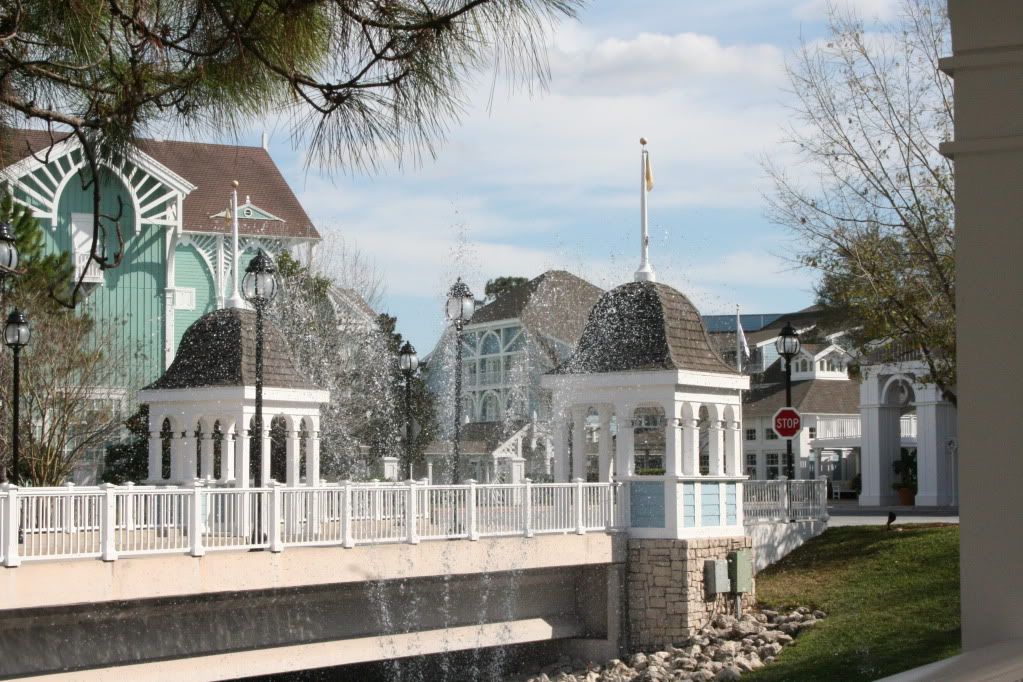 There are absolutley loads of cosy corners at the BC. You can find a charming couch, listen to the gently relaxing strains of the tinkly seaside music, curl up with a book - and just generally pretend that this isn't a Disney resort; this is your private beach cottage and your elegant, snug parlor where you're spending the afternoon...
Oh yes. Just lovely.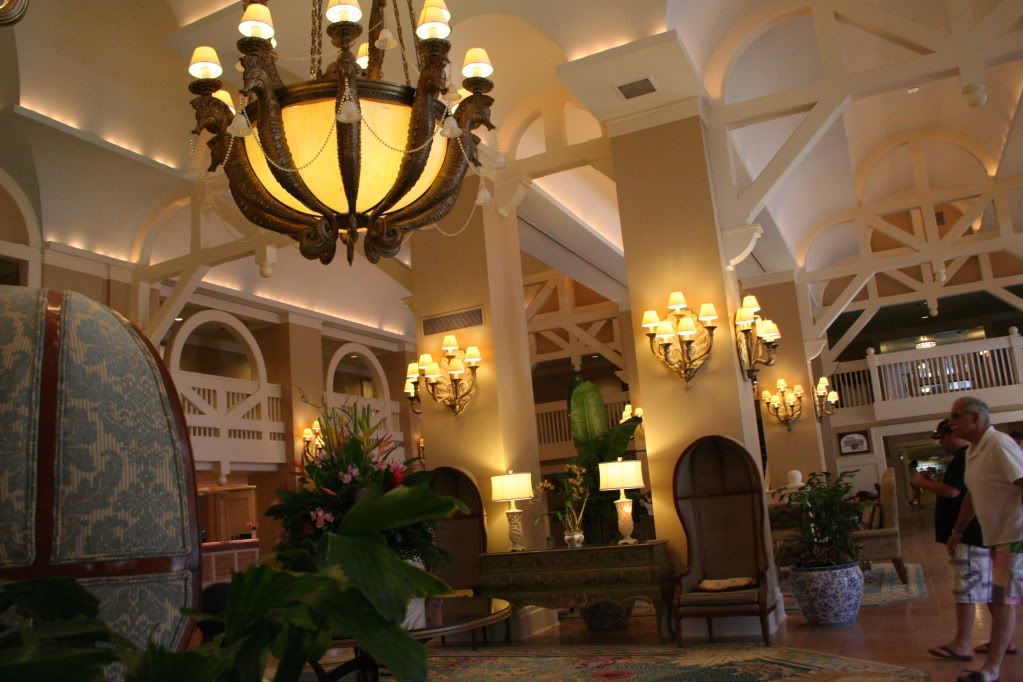 The Beach Club has plenty of more secret, tucked-away couches and chairs, but today's post is going to be devoted to a more obvious cosy spot: the lobby.
The furniture and the colors, the white arched railings above, the seahorse chandelier, the fresh flowers - everything unites to make this space at once comfy and refined (lol...I feel like Samantha Brown describing a "great hotel!").
The lobby is usually nicely quiet in the afternoon, when most people are away at the parks or the pool. I love it on a rainy day, when the raindrops make the view from the windows look like pretty Impressionist paintings. But then it's also quite nice on a sunny day, with the light just fills the lobby and makes everything more colorful and cheerful.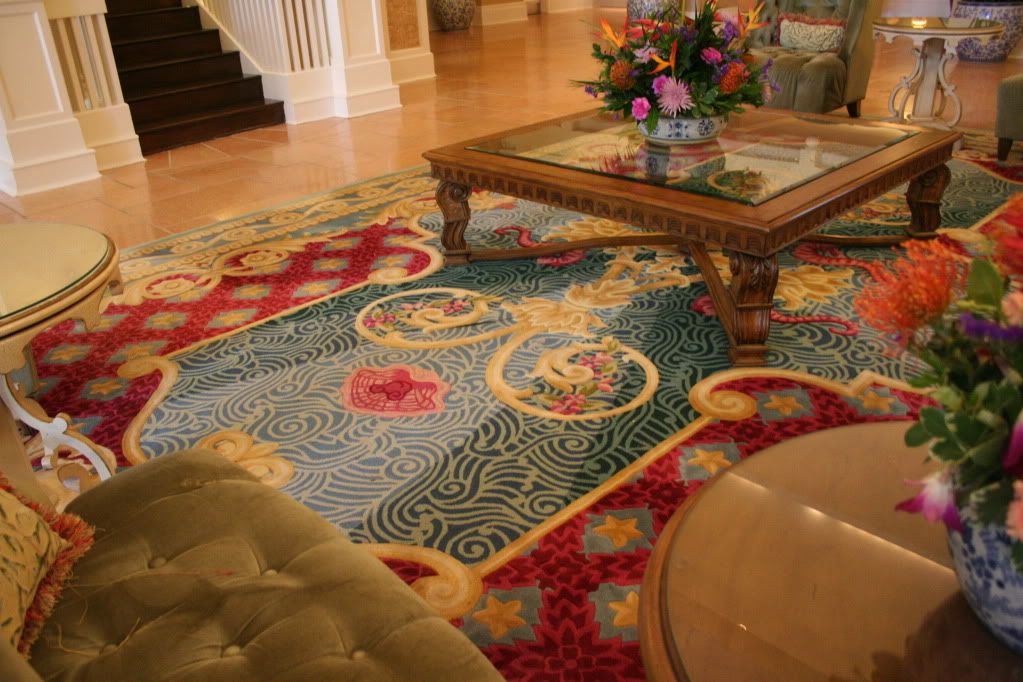 I have a thing for Disney carpets, and the Beach Club's carpet definitely has that Disney swagger.
Also, who could resist these chairs?? I'm pretty certain they used to be pink, but I like the new blue brocade and tan interior too.
The Beach Club is not far from my resort, so I often bring letters or a book and hang out for an hour or so before or after work. Some of my favorite spots are the little niches near the windows, that have snug couches facing each other (you can see one of the couches on the left in the photo above).
Most definitely an idyllic Saturday spot!