It's that time of the week again...cupcake time!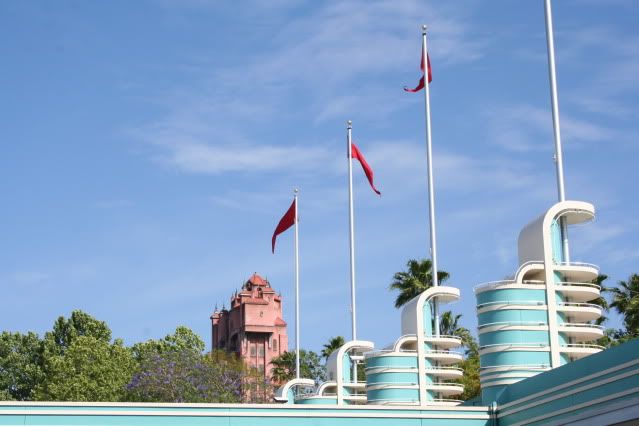 Today we are heading back to Hollywood Studios and back to Starring Rolls for our weekly cupcake!
Every time I go in quest of a new cupcake, I always end up adding a few more things to my "must try some day" list. This time it was this "banana split," looks good!
The chocolate peanut butter cupcake I've tried before. It was a little too heavy and the filling was kinda gloppy for my tastes, but then it was a really hot day when I had it, and the heat is never kind to cupcakes.
So we've already tried the
butterfinger cupcake
(that's the one on the right). The one on the left is a marble cupcake which, yes, looks good, but also looks a little more predictable. I wanted something extraordinary!
...like maybe a red velvet cheesescake cupcake? Oh yes. I mean, cheesecake and cupcakes -- who would've thought to put them together?? Brilliant!
Sorry...one more digression, then we get to the cupcake! Did you know Starring Rolls sells a little wine and cheese plate? They've got brie, grapes, bread, and strawberries to make a little picnic. They also sell sushi and sandwiches.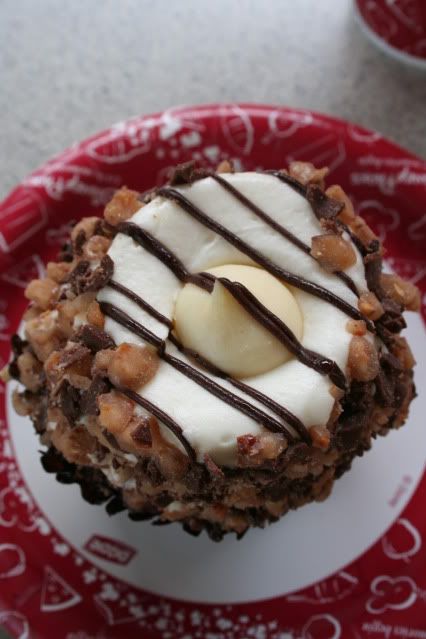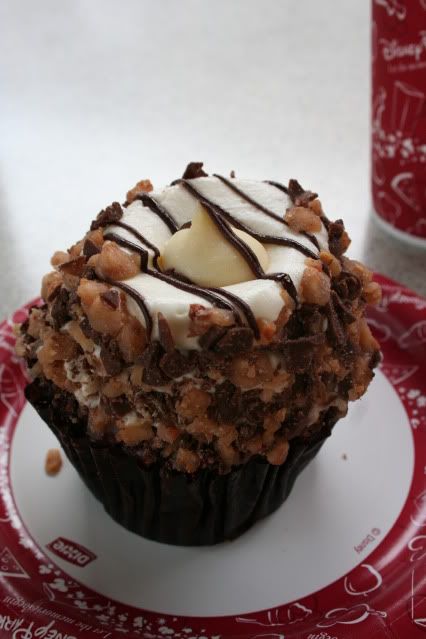 ANYway...back to the beautiful cupcake at hand!
That butterfinger/chocolate/toffee/whatever-it-is crust must be a popular thing with the Hollywood Studios bakers. They do it on the
cappuccino cupcake
at Toy Story Pizza Planet as well. No complaints, though - it's delish!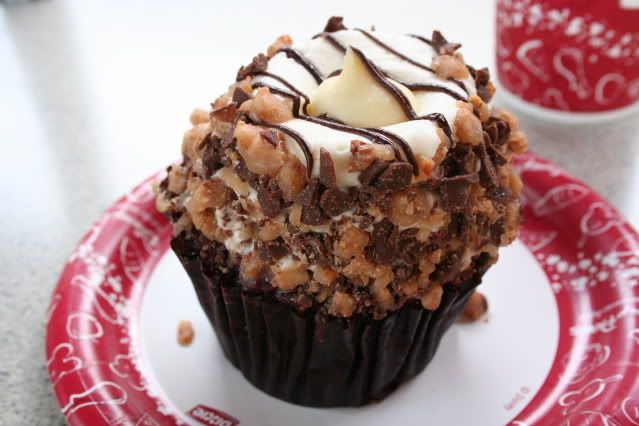 It is a very pretty cupcake! The creamcheese icing was amazing. That little dollop of yellow cream in the center is a little dollop of cheesecake - also really good, not too much and not too little.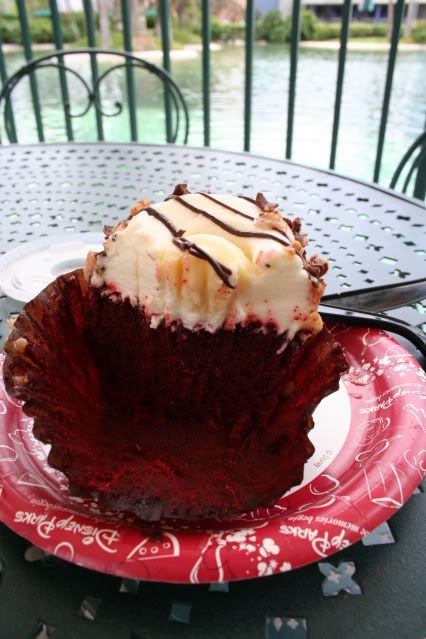 No filling on this one, but also no false top, so plenty of icing. Plus the cake was good enough to stand on its own! I wouldn't quite put this cupcake over the butterfinger cupcake at Starring Rolls, but it was certainly a star in its own right too!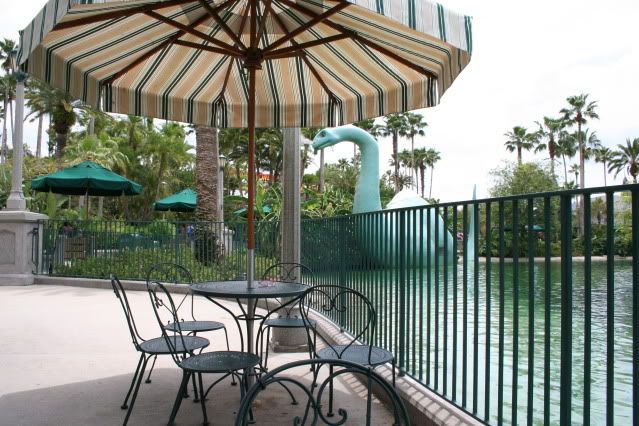 Today's cosy corner of choice was actually not the courtyard of Starring Rolls (though that is a nice place to sit as well)...it was actually the tables by the water near Prime Time and Hollywood & Vine.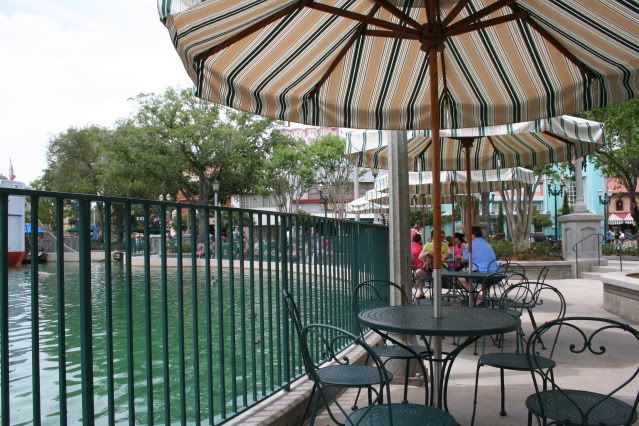 It's usually fairly quiet over here too...perfect place to spend a restful half hour or so. :)
Hope it was a happy Monday!