Can you guys believe we're almost into JUNE? I know I can't!
Speaking of the end of May, it is also sadly the end of the Flower and Garden Festival. Sniff. I know the festival started on March 7th, so it has been going on for over two months, but somehow I felt like it went by in a flash!
So to celebrate spring while we've still got it, I thought I'd share a few more pics from Flower and Garden, specifically from one of my favorite pavilions...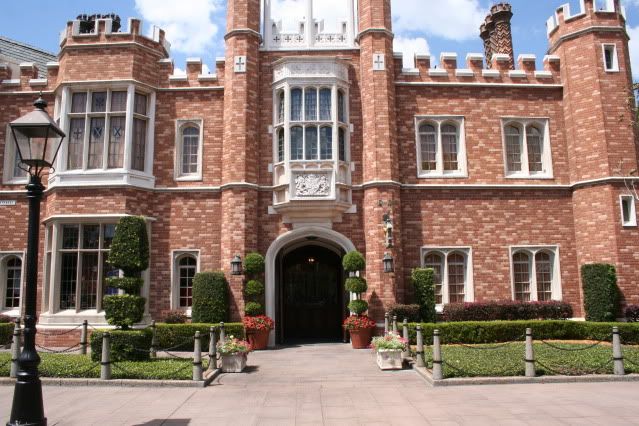 ...it's the United Kingdom of course! Now during the whole rest of the year I'm basically obsessed with all things British - Jane Austen, tea, Will and Kate...the list goes on... but during Flower and Garden I'm especially attached to Epcot's version of merry olde england cause it's so gosh darn PRETTY!
I love the way the little courtyard (that you see when you approach from the International Gateway side) is just awash with flowers and greenery...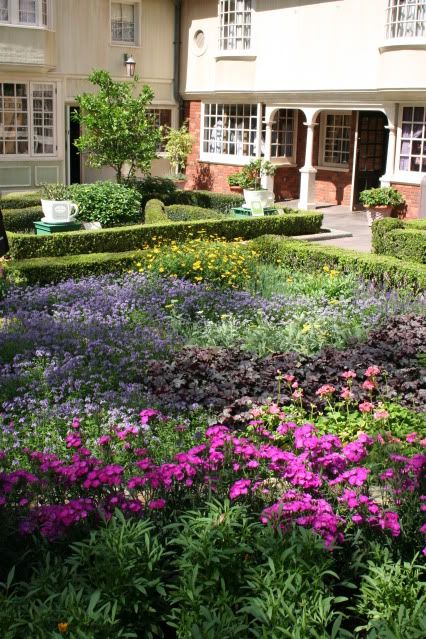 How lovely is this?? The Flower and Garden festival definitely makes me wish for a green thumb and a little garden of my own! (Most especially if I could have that garden in England, lol!)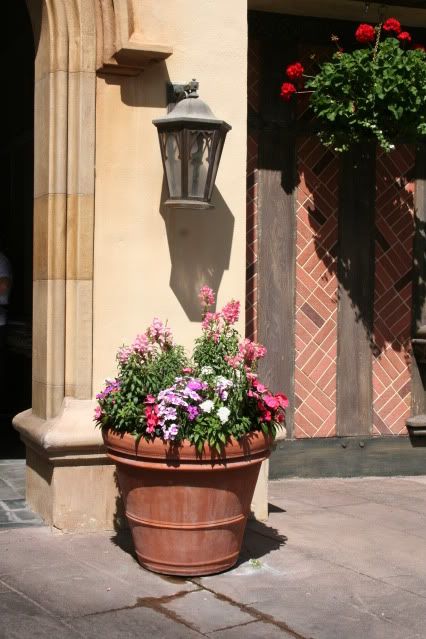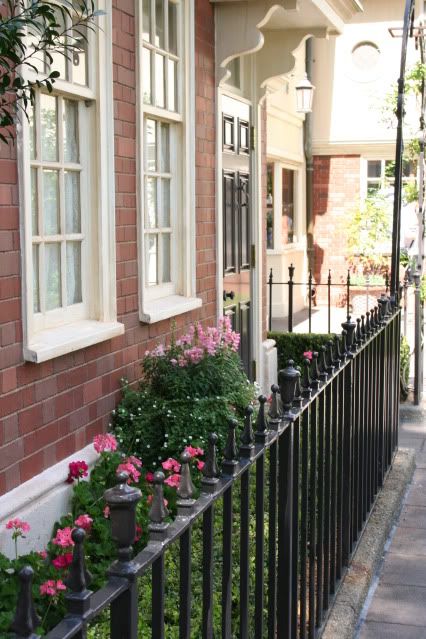 More charming corners around the UK pavilion, all filled with flowers!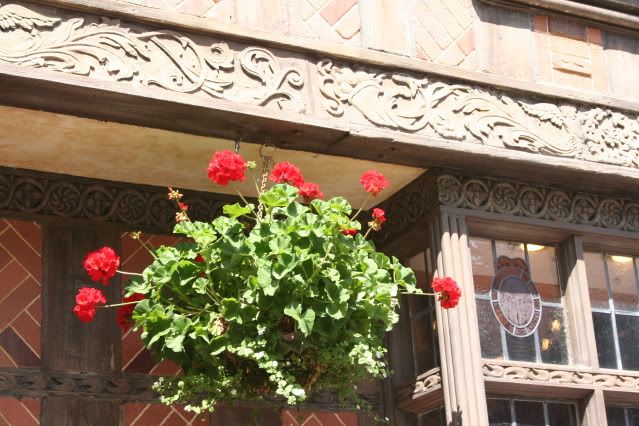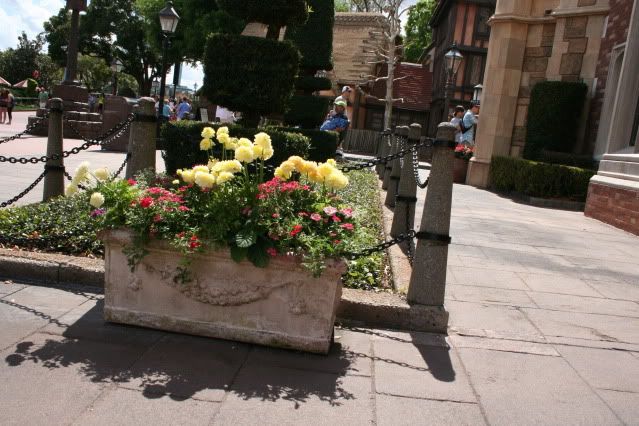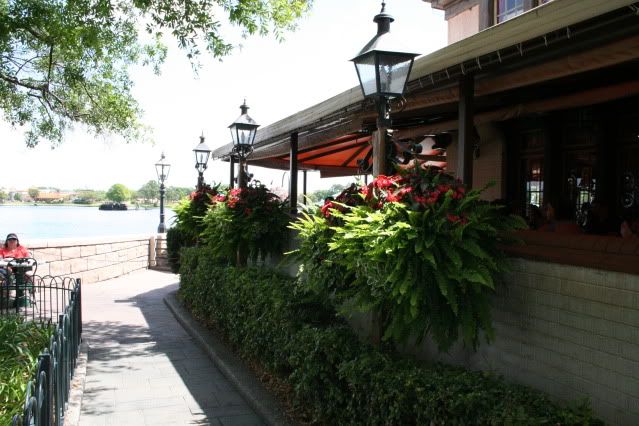 Some bushy hanging blooms outside of the Rose and Crown...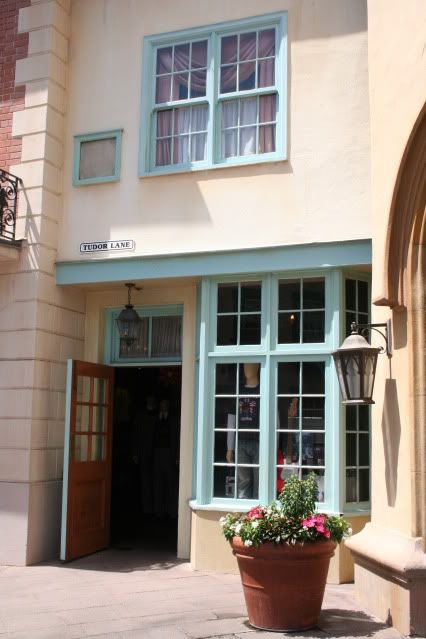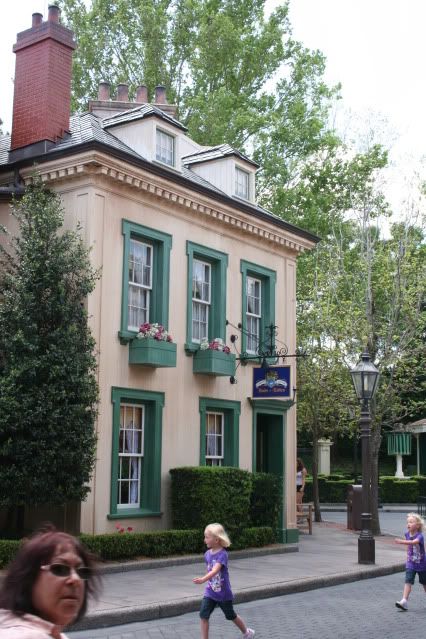 These photos aren't especially flowery...I mainly included them just because the buildings and windows and flower boxes are so cute! Can't you just imagine Elizabeth Bennett or Emma Wodehouse just stepping out of that shop?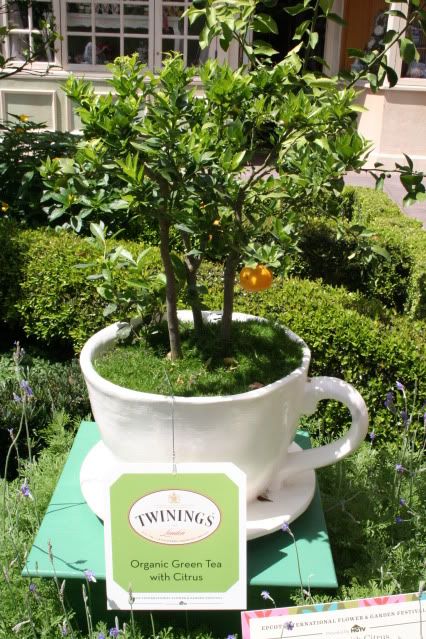 Another thing I adore about the UK during Flower & garden is these GIANT tea cup planters. I mean, this tea cup has a MINI ORANGE TREE growing out of it!!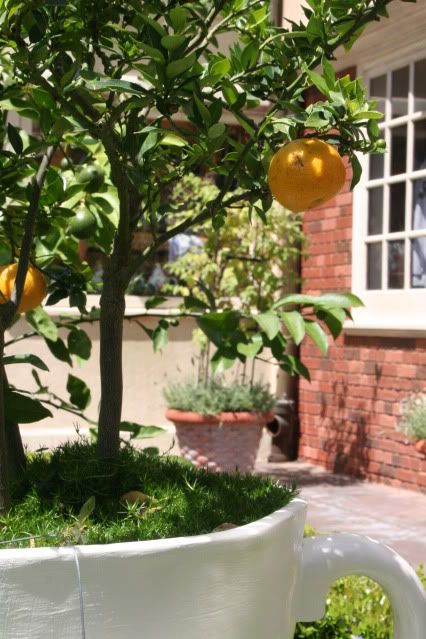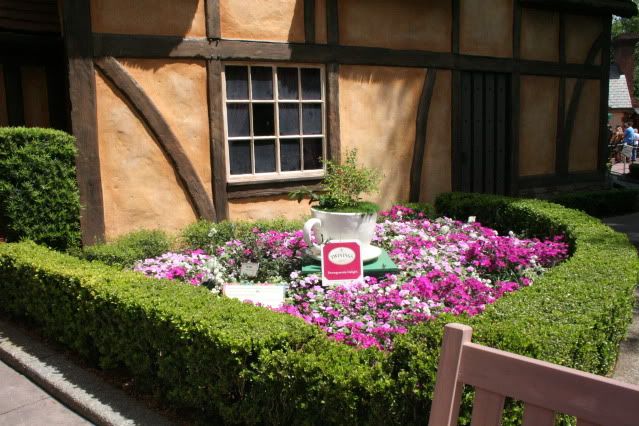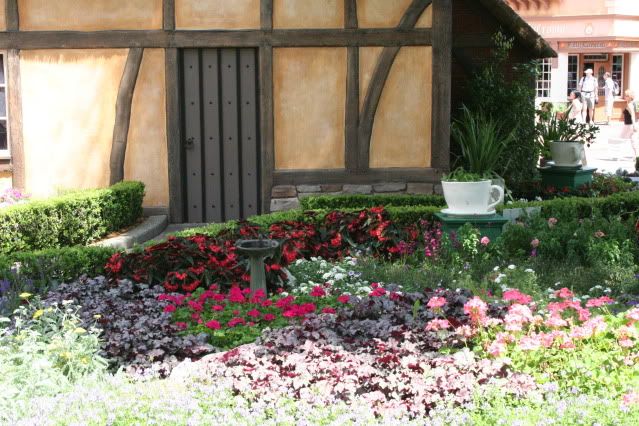 ...yet more tea cups set in the sea of flowers!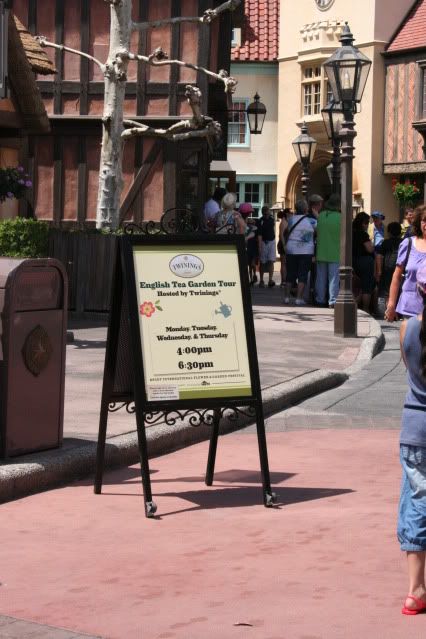 There was apparently a tour of the tea cup garden on certain days. Sadly I never got to go on it, but neat that they offer it!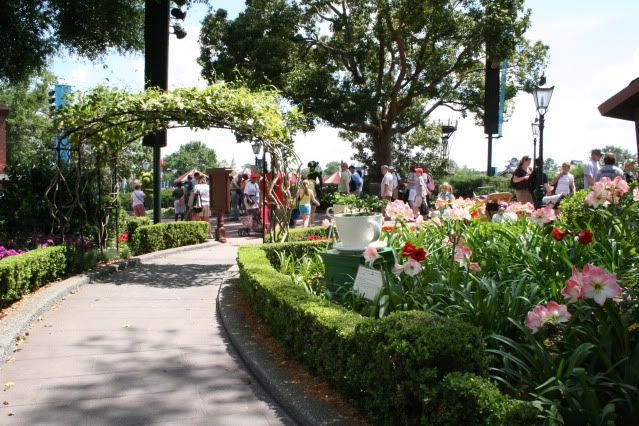 During the Flower & Garden Festival my camera lens pretty much never left my face, lol!
But it wouldn't be Epcot if there weren't a few Disney characters thrown in among that fauna! Here's Eeyore...probably hoping for some thistles amongst all the blooms...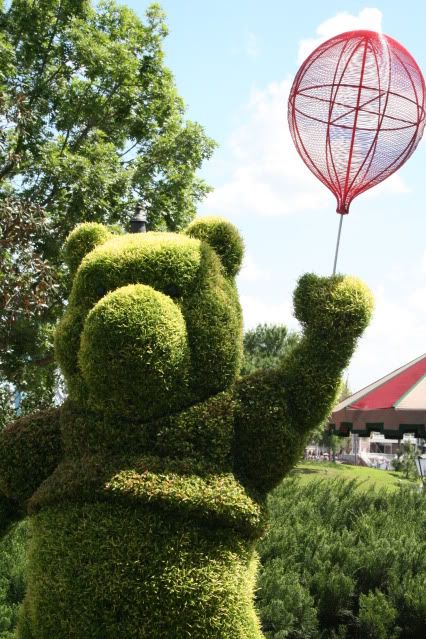 Rabbit and Tigger and the ever-adorable Pooh Bear!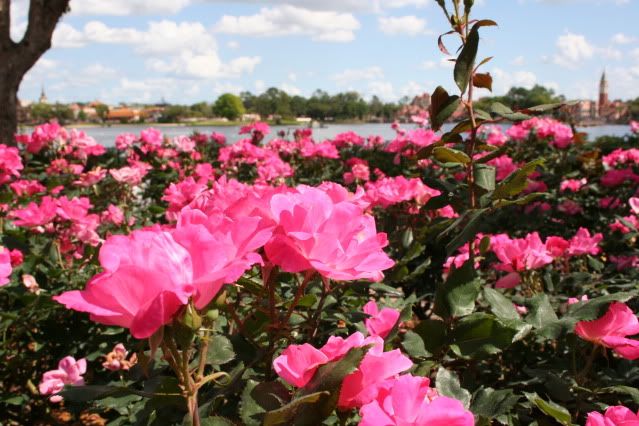 Well, adieu to you, Flower and Garden 2012. You were beautiful as ever! Or as the British (or Irish!) would say -- you've been grand! :)