JAMBO! Welcome to your Monday night! Yes -- I managed to find another cupcake. ;)
...and as you may have guessed, it is from the Animal Kingdom Lodge! I've featured a cupcake from every single other deluxe resort, so I had to get over and see what the AKL had to offer.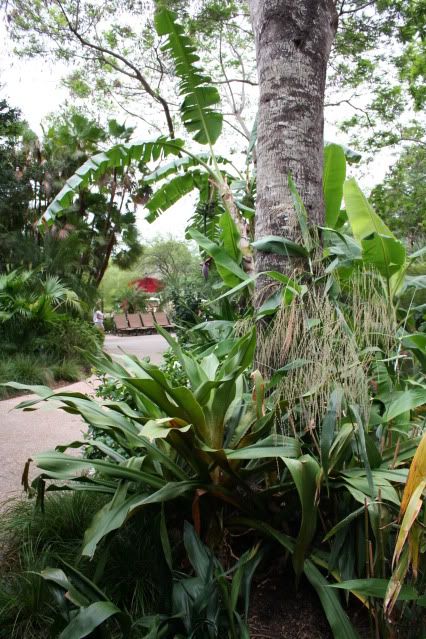 I love that to get to the Mara (Animal Kingdom Lodge's quick service), it's like you have to go on safari -- it's so lush here!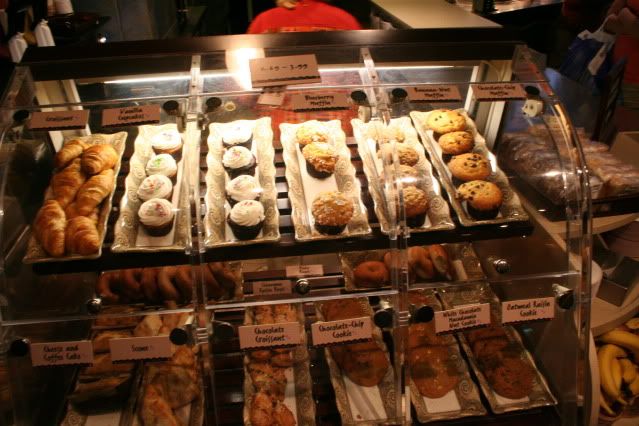 The bakery case at the Mara seems to have a heavenly glow about it, as if illuminated from above...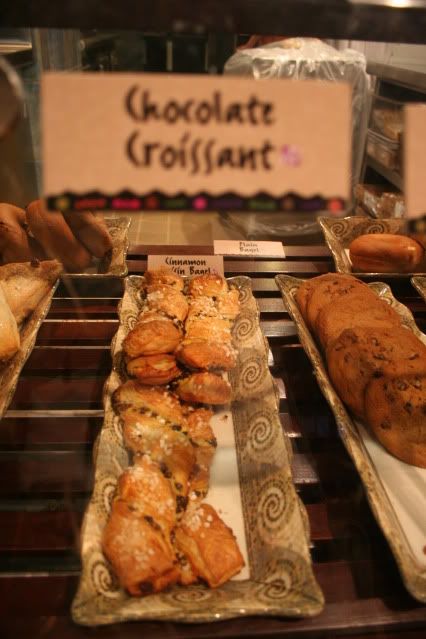 Lots of tasty offerings!! Surprisingly, the cucakes were...fairly ordinary-looking...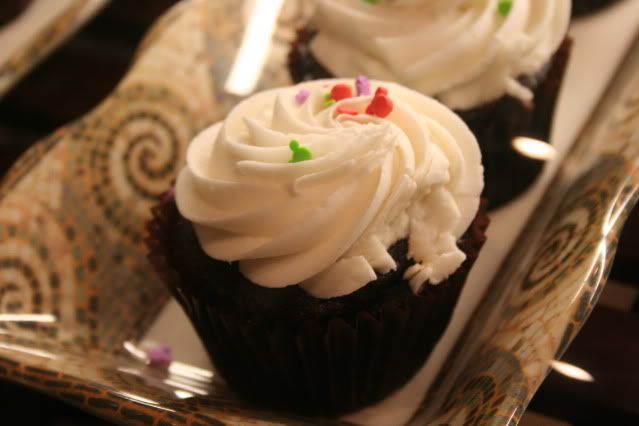 Not that they didn't look totally delicious, but there were no exotic flavors or fillings - just regular chocolate and vanilla.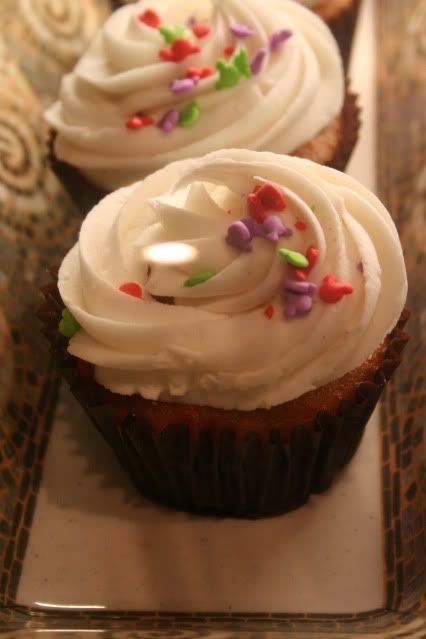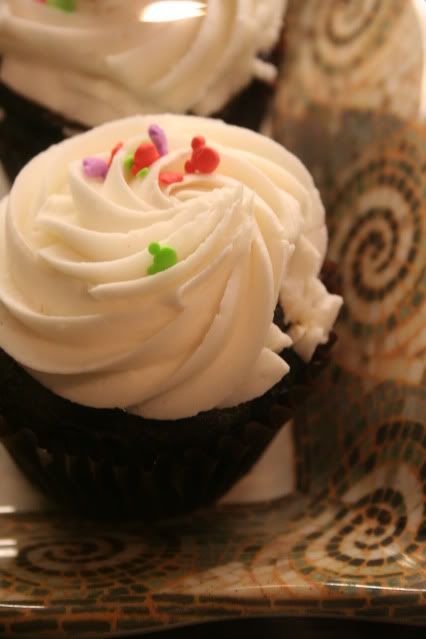 Remember the brightly-colored pink and blue ubiquitous cupcakes? Well these guys are like the ubiquitous resort quick service cupcakes. I've had a chocolate and vanilla cupcake that looked just like the one at the AKL over at the Riverside food court -- it was entirely yummy. The Polynesian used to have these same cupcakes until they got their own gourmet offerings...I wonder if some fancier cupcakes are in store for the Animal Kingdom Lodge as well?
Then again...you can't really complain about the dessert offerings at the Mara, cause they've got these guys...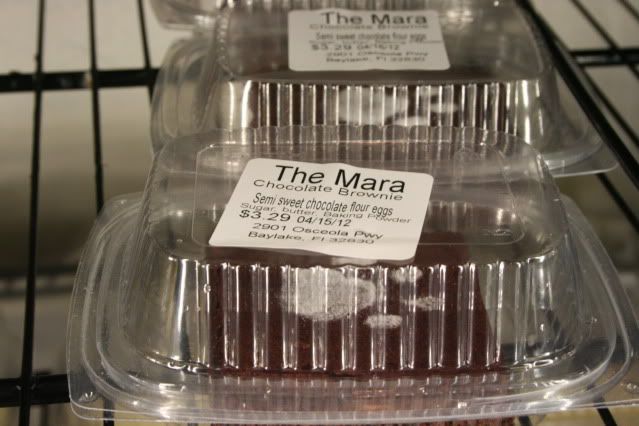 pawprint brownie. nom nom.
And, of course, ZEBRA DOMES!! I did not end up getting a cupcake the day I took these pics...instead I got some zebra domes and a delicious dinner...but that will have to wait for another post!
Have a magical evening!