For today's pinch of pixie dust, all roads lead to...
EPCOT! The Flower and Garden Festival is still going on -- I figure y'all might like to see some more photos of the gorgeous flowers there! Anyway, I hope you all don't mind seeing some more pics, cause I've got plenty to share!
I love how Disney creates such interesting, unusual floral displays...like these trees made up of striped red, pink, purple, and white blooms! But, in my opinion, the best "unique" display at the festival has got to be...
Two years running when I was in high school, my family went to Disney World in early May, and since the Flower & Garden festival is always going on then, one of the things that stuck in my head was the floating flowers! So now whenever I see them I go back to those happy trips. :)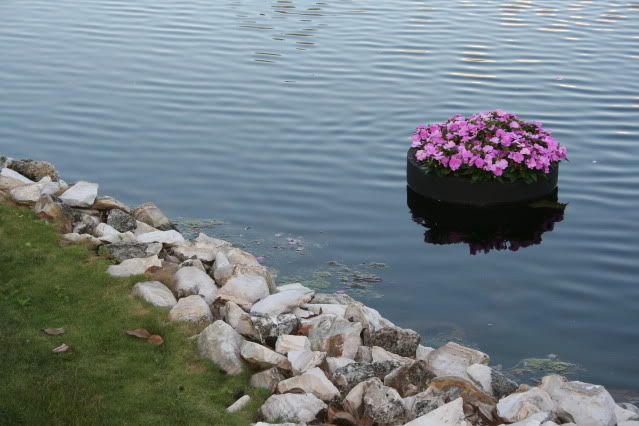 When I grow up, I so, soooo want to have a garden with a pond and floating flowers!
One evening I just strolled around and around those two be-flowered lagoons flanking the bridge to World Showcase. It was so restful and pretty.
Palm trees + Super bright, colorful flowers + floating flowers = perfection!
Loved watching the monorail whoosh by overhead too!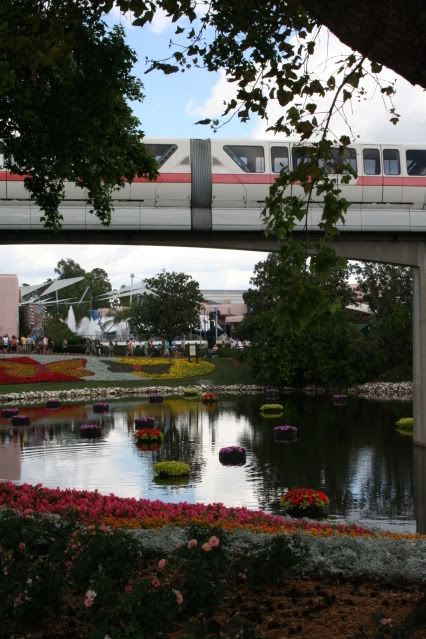 The sun was just setting over future world...prettiest part of the day!
Looking lovely in the evening light. :)
Hope it was a magical day!