Oh. Hey. Another Monday has come and gone again, hasn't it? I guess it's time for another cupcake! :)
Now I know I probably sound like a broken record with all my Boardwalk Bakery cupcakes, but...well...that's where this week's cupcake is from too!! LOL, what can I say? It's an easy place to get to on my lunch break! ;)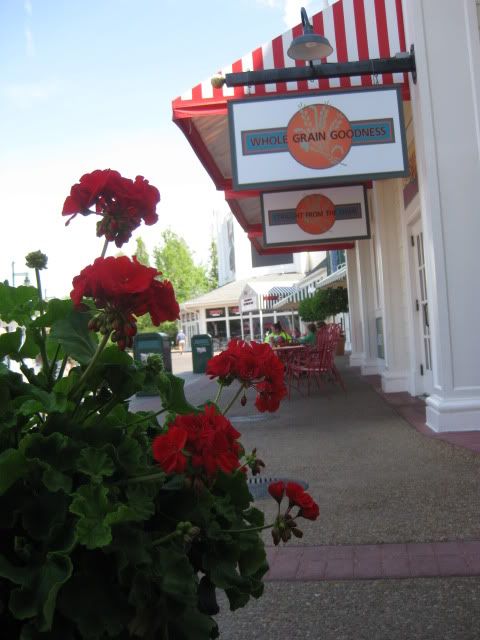 And the fact that they have some of the best cupcakes on property might be a part of it too! This week we're going to go for a nice orange cupcake -- no chocolate, so that I'm not tempted in the last week of lent, lol.
OK, well maybe it has just the tiniest piece of chocolate on top of it. But the inside was all orange-y goodness! This is called the "Orange Cream Cupcake."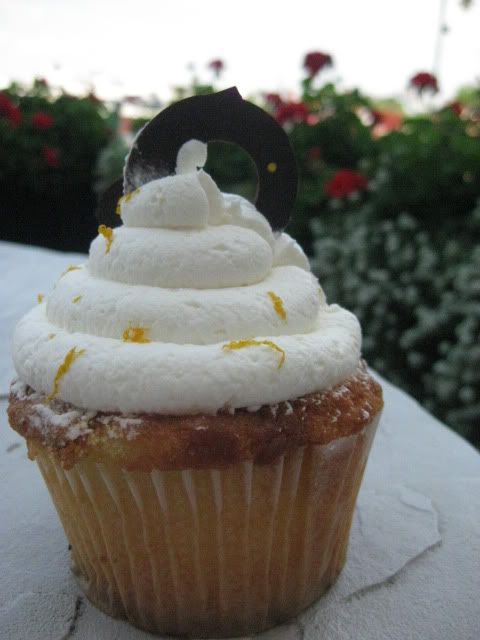 Have you ever had a plain orange muffin? Well if you haven't, I would highly recommend going out and trying one. They often have mini ones in the bakery section at grocery stores -- they're a favorite with my family. Well I was pleased to discover that the cake of the Orange Cream cupcake had just that delicious flavour and texture of an orange muffin, only it was lighter in its cupcake form!
The icing was the usual marvellously-airy Boardwalk Buttercream, and the middle was filled with a delicious orange cream. It wasn't too much like an orange creamsicle, though, because it wasn't too sweet. It was just nice and light and orange-ish. ;)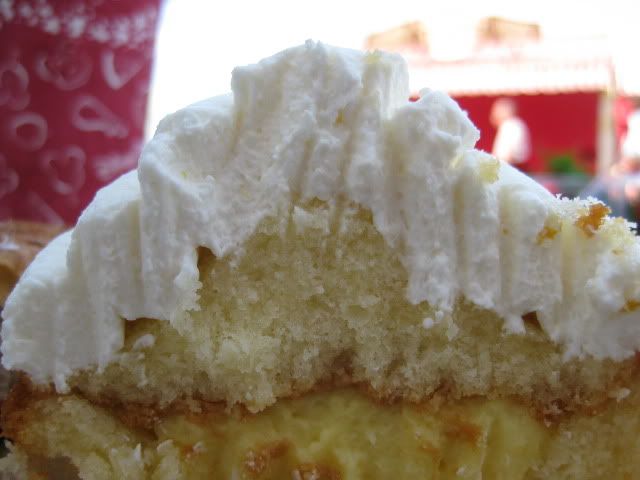 Here's a photo of a Disney cupcake phenomenon I believe I've mentioned before...the "false top" Disney gives to their cupcakes. That beautiful swirl on top is in fact not ALL icing, as it appears, there's some cake lurking in there! Now at the Boardwalk Bakery, I think they do add enough icing to the false top so that it doesn't matter. But still, I love my icing and I do not like false advertising, lol!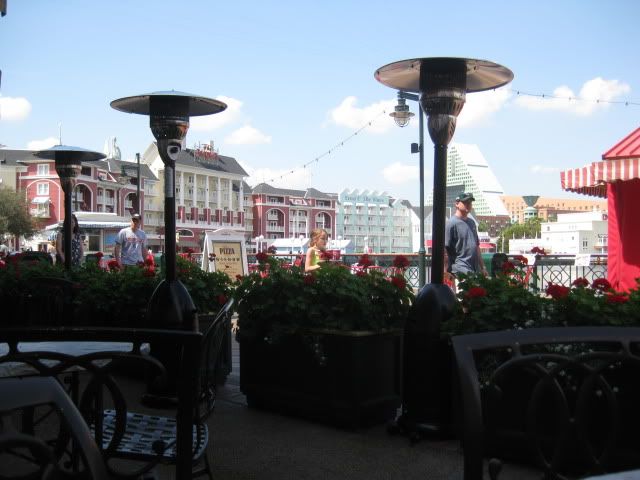 On this particular day I enjoyed my cupcake in the outdoor seating near the pizza window, right outside Kouzzina. I think maybe sometimes Kouzzina uses this seating, but I got my cupcake at lunchtime when they weren't open.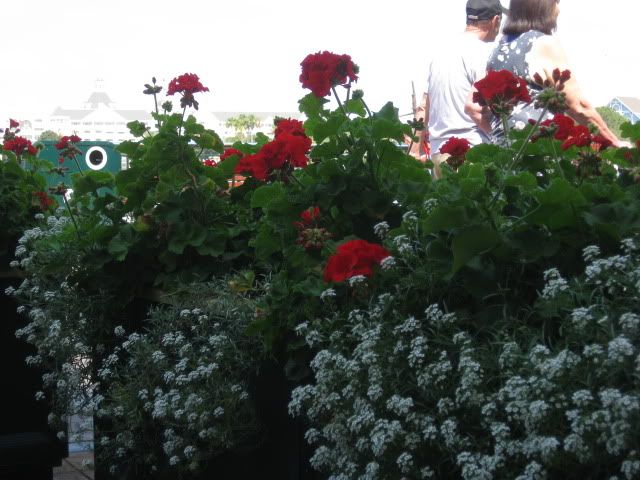 I did love the bright bunches of red and white flowers surrounding the tables!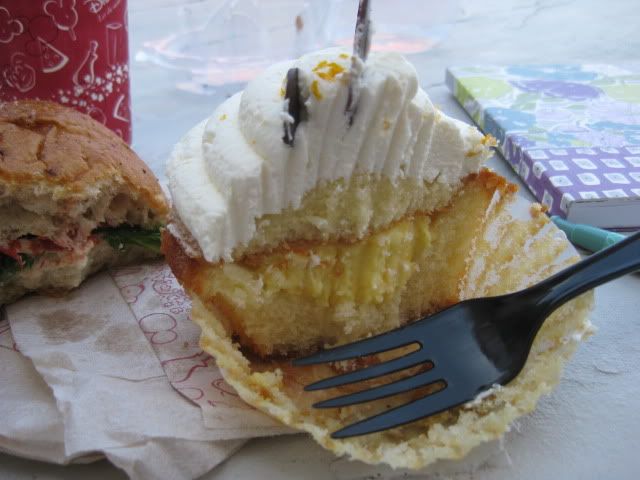 And as you may have noticed from the background of my cupcake pics, the cupcake wasn't the only thing I got at the bakery...I also got a tomato mozzarella sandwich. I was just in the mood for a Disney lunch that day, and gosh that sandwich is delicious!
Maybe when I run out of cupcakes I should start doing "sandwich monday!" lol, I don't know, what do you think? ;)