Sometimes it seems to me like the selection of Walt Disney World merchandise changes rather slowly.
On the one hand, this is disappointing, because it's fun to see new stuff. On the other hand, this is probably a blessing in disguise because it means there's nothing new for me to spend more money on, lol!
The point, however, is that when I do spot some new merchandise, I get pretty excited! Something in the Fantasia gift shop at the Contemporary stopped me in my tracks the other day...
They're shaped like monorails, and they're painted like the cars from Cars! Not exactly sure how I feel about them, but they're definitely new and different!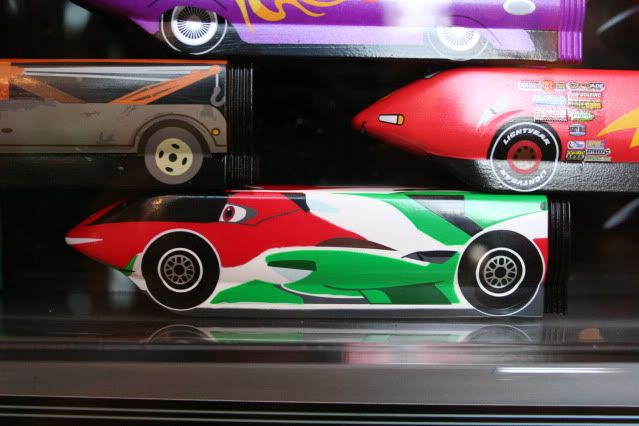 \
Francesco Bernoulli. He's my fav.
Filmore's hippy car/vinylmation/monorail.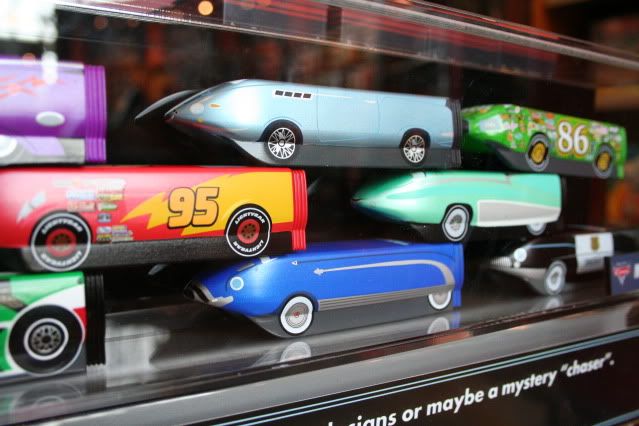 My little brother Dart loves cars, so these new vinylmations especially caught my eye because they made me think of him! It'll be interesting to see what they do with this new monorail vinylmation shape. Maybe some legit monorail-painted ones?? And other forms of Disney transportation too, I'd love to see that! And of course once there are more series presumably they'll be tradeable.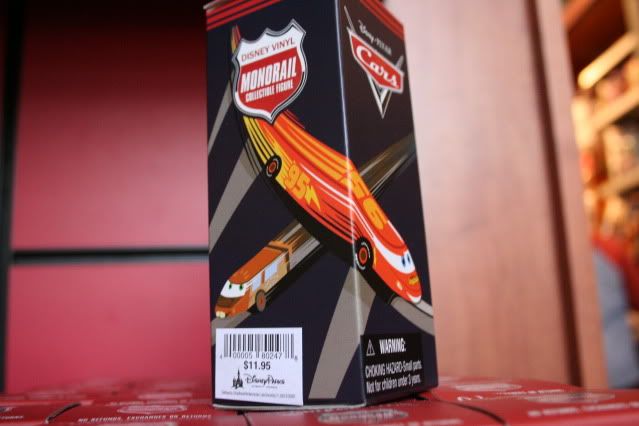 A close-up of the box. As you can see, the price for these guys is $11.95.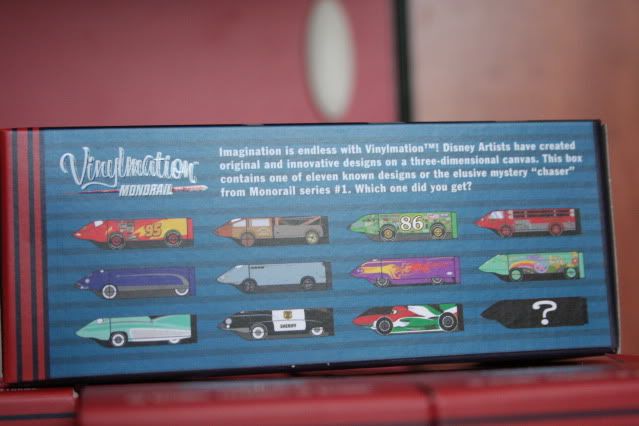 Pic from the back of the box of all the character available. I hope the chaser is Sally or Holly, the only girl car they've got otherwise is Flo!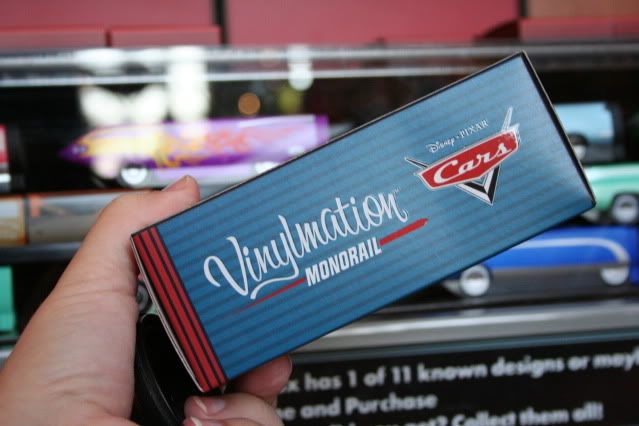 Can't wait to see more of these Vinylmation Monorails!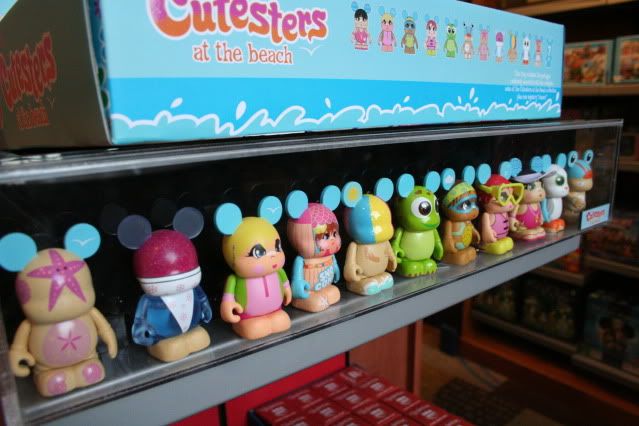 And in case there are any big vinylmation fans out there, here's another set , Cutesters at the beach, that looked new.
So what do you all think of the new vinylmations? :)