Yesterday evening I went over to the Grand after work. I had a very important mission: to try a new cupcake for this Monday's post!!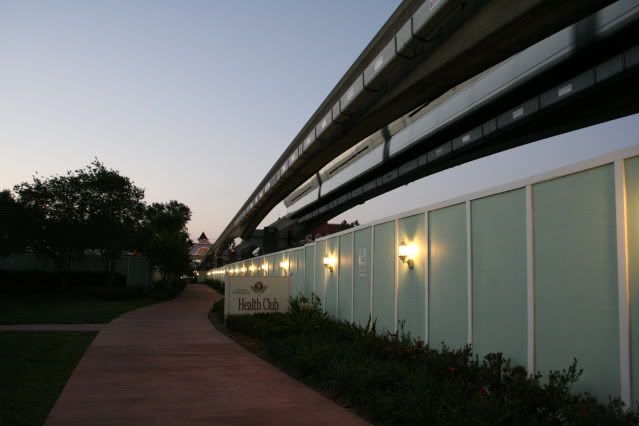 When you walk from the Polynesian to the Grand Floridian, you pass next to the construction for the new Grand villas. I love how, even though it's a construction area, they've made it look so nice with cute lamp fixtures and even landscaping...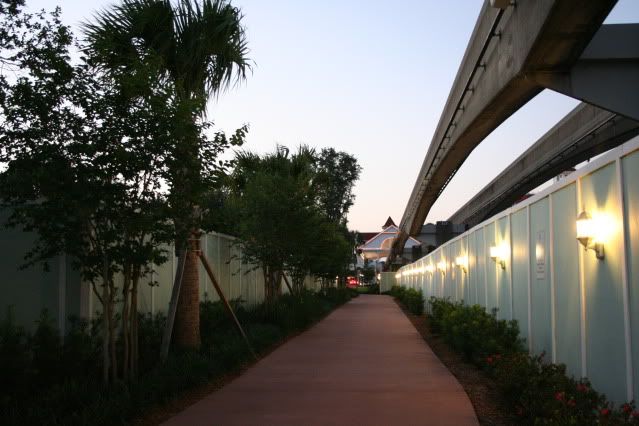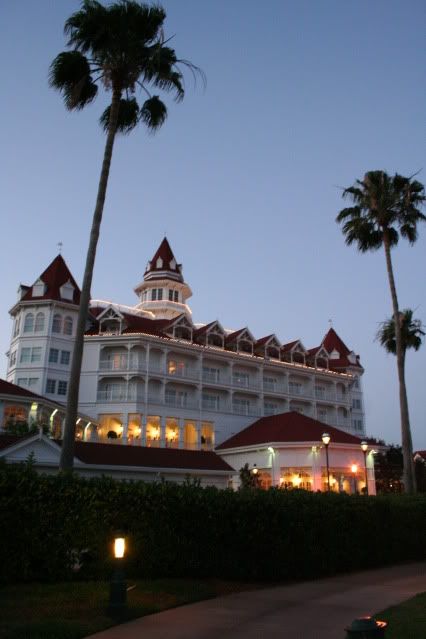 Speaking of the Grand Floridian vacation club addition, they've got this cute display advertising it right off the lobby...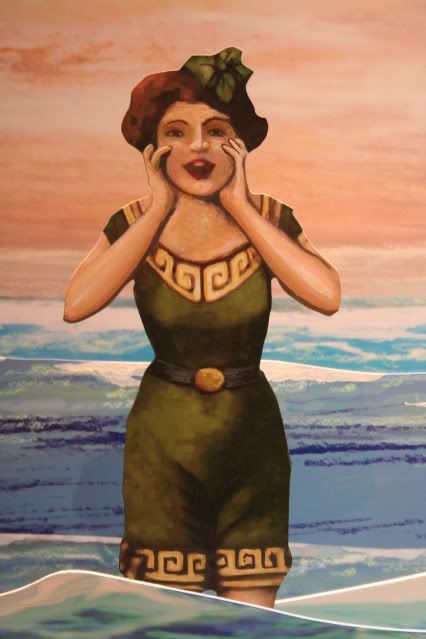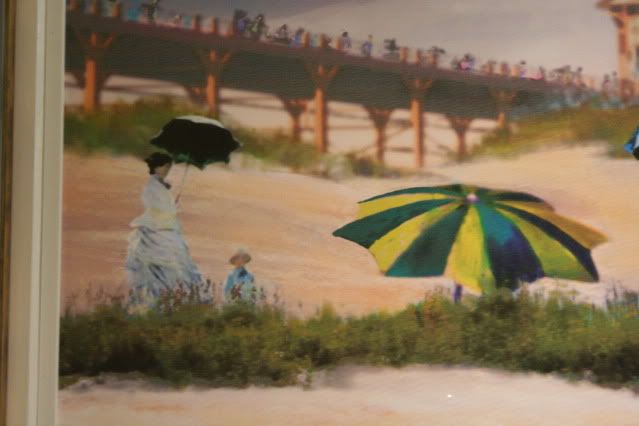 Is that a hidden homage to Monet I see?? :)
Back to the task at hand - my cupcake quest took me to Gasparilla Grill and Games...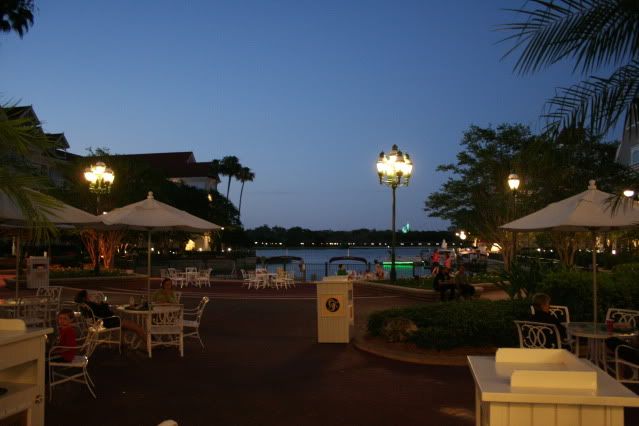 The view from the marina there is rather pretty...see the castle?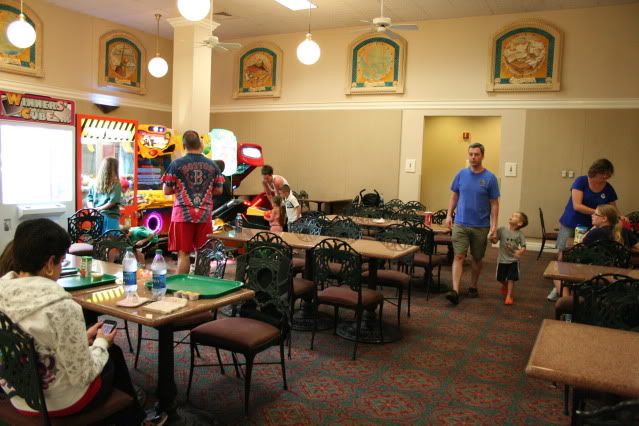 Seating area inside GG&G. I wish it wasn't next to all those loud video games...that never makes for a restful eating experience.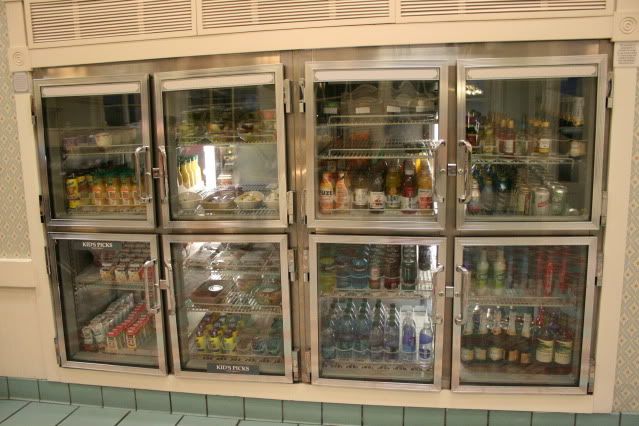 Now we are looking for this refrigerated case...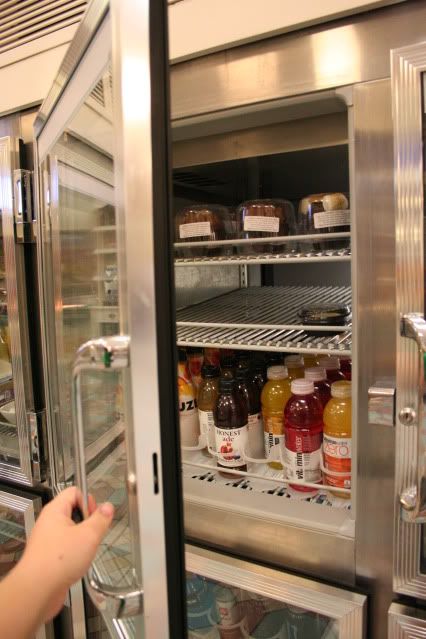 And inside we will find...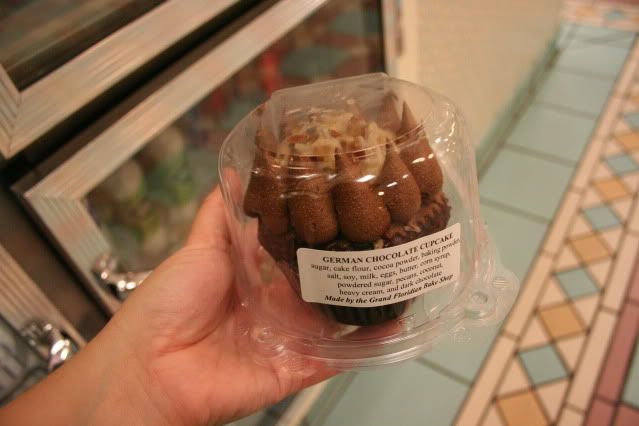 This german chocolate cupcake - I am not a fan of coconut, so I didn't try this one...
...also the cherry-berry cupcake. But I didn't go for that one either. No, the cupcake of the hour is going to be: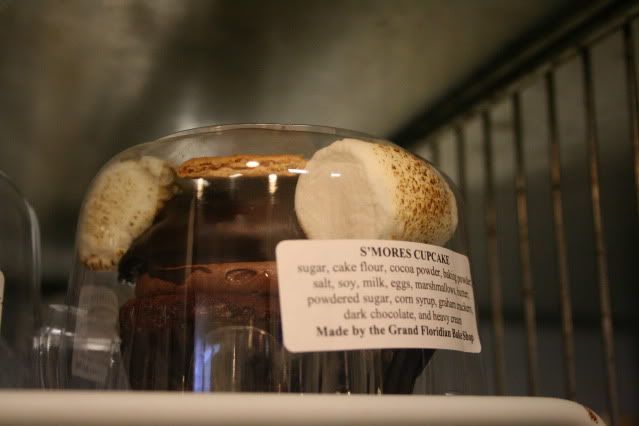 The Grand Floridian Bakery's S'mores Cupcake. Oh yeah. I was really excited for this one. I actually bought it at Gasparilla then brought it home to eat.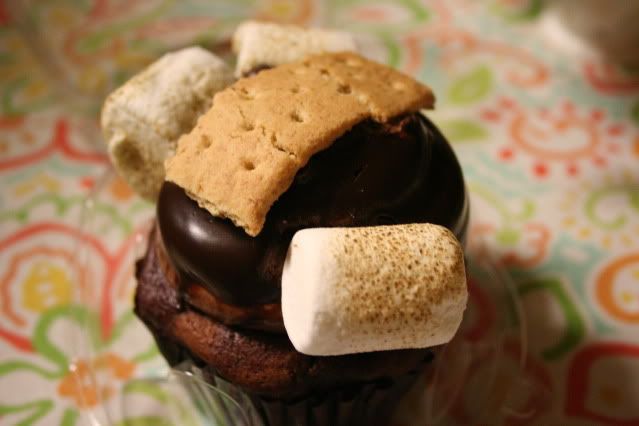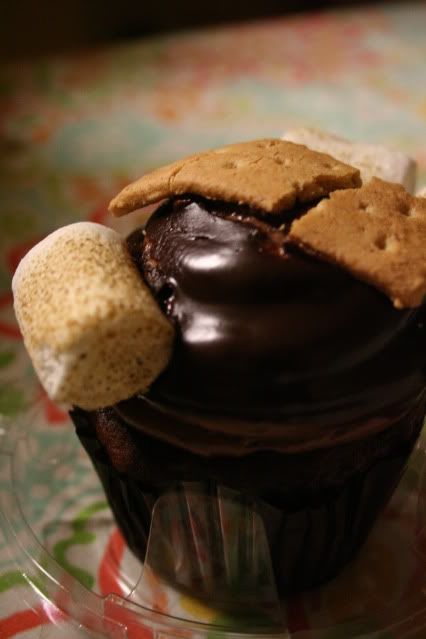 This cupcake was SO. GOOD. You can go ahead and put it way up there on the top of the best chocolate-y cupcakes at Disney list, right next to the Butterfinger Cupcake at Starring Rolls and the Cotton Top Tamarin Cupcake at the Animal Kingdom - it was THAT delicious!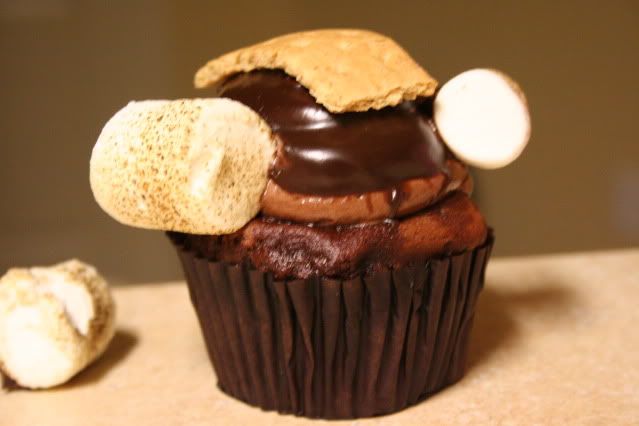 The icing was less like icing and more like a super creamy chocolate mousse. It was gourmet scrumptiousness. And then the filling in the middle was like dark chocolate ganache. In case you don't know what ganache is, it's like this delicious chocolate-y substance with a consistency between icing and solid chocolate. Whenever a dessert has ganache in it, I have to try it. And the Grand's ganache did not disappoint!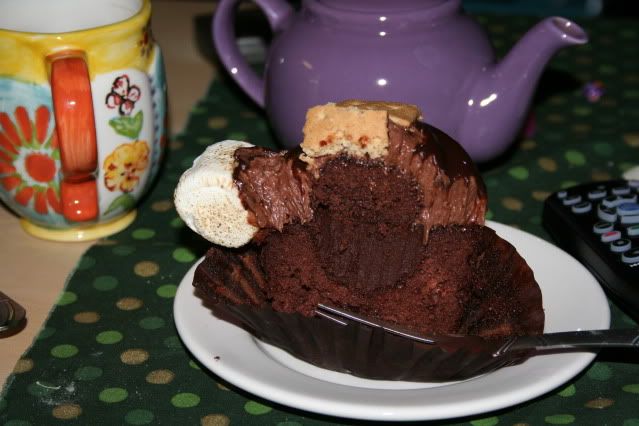 The inside of the cupcake and that lovely ganache! I really can't say anything bad about this cupcake...only an observation: it really isn't much of a s'mores cupcake. If you took off the marshmallow and the little graham cracker on top (which was soft, rather than crispy like you would expect of a graham cracker), it would just be a really delicious cupcake. But hey, I'm good with that!
Hope it's a grand Monday!