So there's this one particular spot in the Magic Kingdom that I LOVE to go to write letters and read. I love it so much that I like to think of it as my "office." On several occasions I've just spent hours there. The bustle of the park may be going by below, but here there is peace and quiet.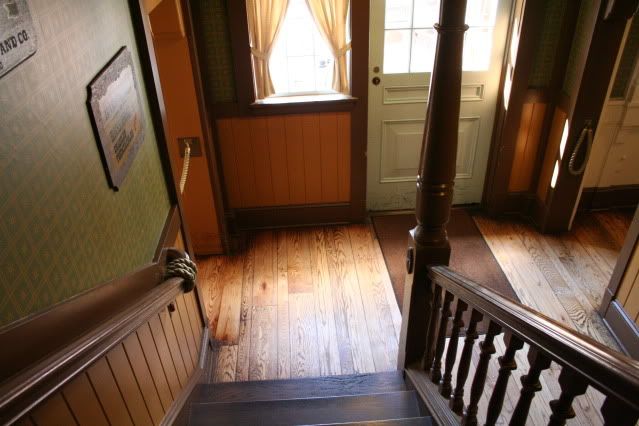 To get there, you have to go up (not down!) these creaky wooden stairs...
And you have to cross your fingers that they won't have it sectioned off (which they do when the park is quieter than normal, or towards the end of the day).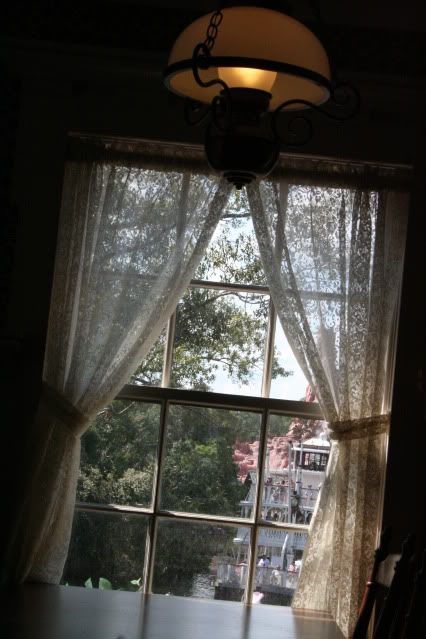 Out one of the windows with their darling lace curtains you can even see the Liberty Bell meandering by on the Rivers of America...
I bet you clever readers have already guessed where my secret spot is at...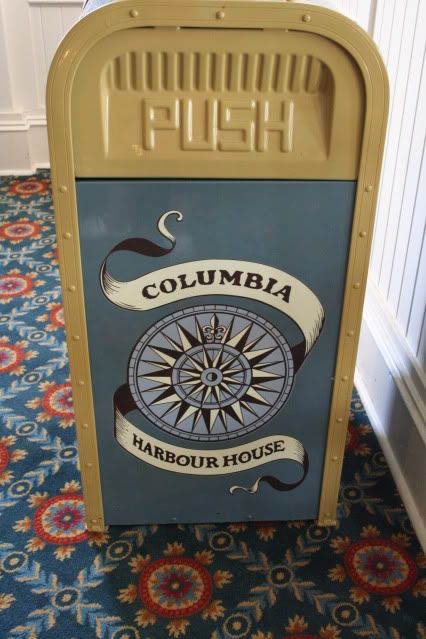 It's one of the rooms up on the second floor of Columbia Harbour House! (Can we just take a minute to appreciate what a cute Disney trash can CHH has? ...........ok, now we can resume the update. ;) )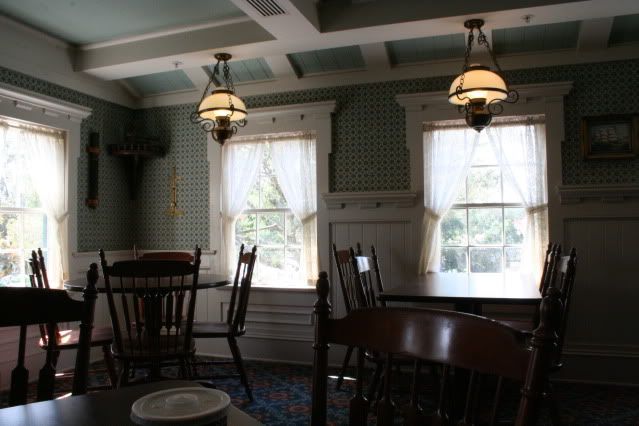 Here's what I love about this room: it's kinda tucked away towards the back, so it's (generally) not super crowded. It has adorable blue wallpaper, and an impossibly charming robin's egg blue ceiling. I just have a thing for charming ceilings. This room is just all blue and white, from head to toe, and there's something about blue and white that is so fresh and cheerful and restful.
When I was little I would dream about living upstairs above the Main St. shops, behind one of those prettily colored windows. This is what I imagine the parlour would have looked like behind those curtains! :)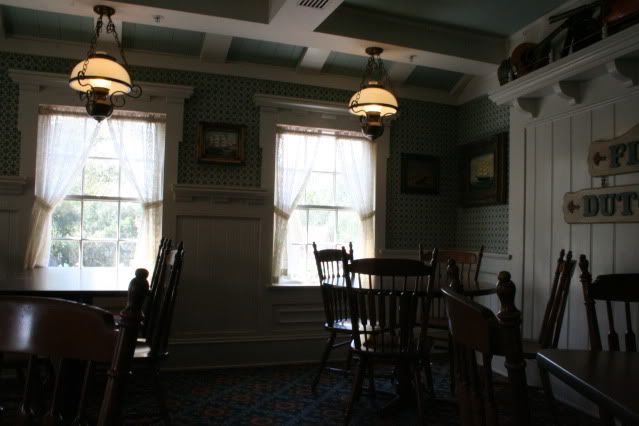 The only bad thing when I'm in one of my favorite restful spots is that I don't tend to take many pictures. Yes, even *I* sometimes enjoy the luxury of putting my camera away for a bit!
But I really want to go back to Columbia Harbour House to take more pics of my robin's egg room and some of the things on the walls. There are some really interesting curios hanging around! A friend of mine was saying she once went on a 3-hour scavenger hunt, just in CHH. I haven't done a scavenger hunt post in quite awhile, maybe I'll have to put together a new one!
Random food fact: CHH has really good clam chowder. It wasn't too expensive, and I loved it - I don't even like seafood generally!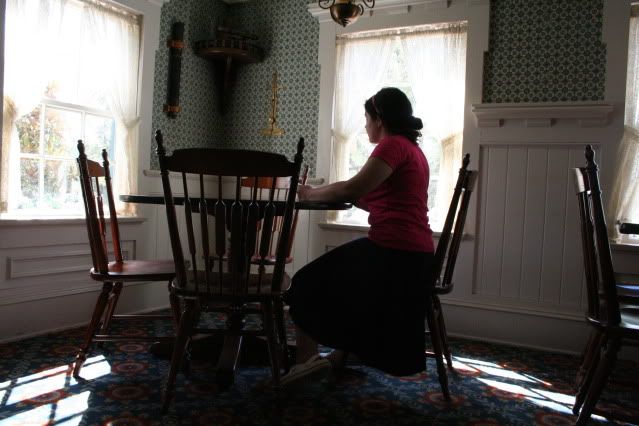 Hope y'all had a wonderful weekend relaxing in some cosy spot of your own!