Today we're heading back to the Contemporary to try a new cupcake!
Now I know my last review on the Contempo Cafe was not too enthusiastic. But there was a really cute-looking red velvet cupcake I wanted to head back to try, and I finally got around to it a few weeks ago!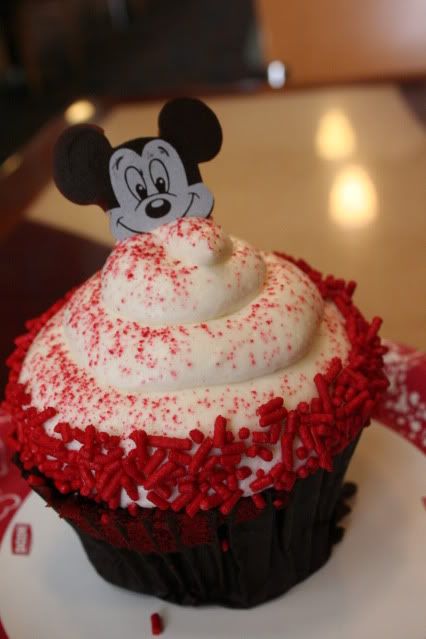 Now *THAT* is how you do Disney Red Velvet!!
I am happy to say that this cupcake FAR outsurpassed the lackluster contempo cupcake I had tried before. The cake was delish, the icing was also light and wonderful. I am a big fan of cream cheese icing. YUM.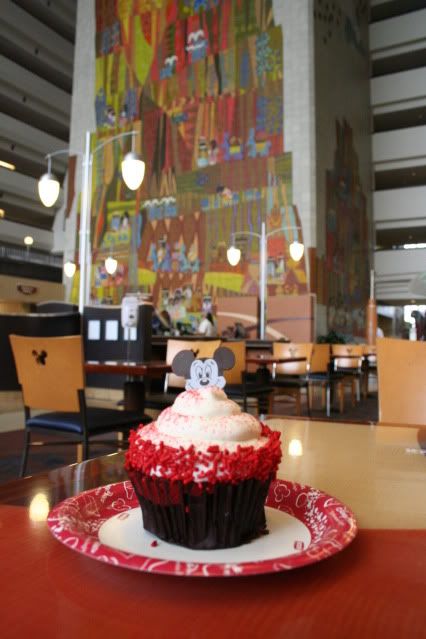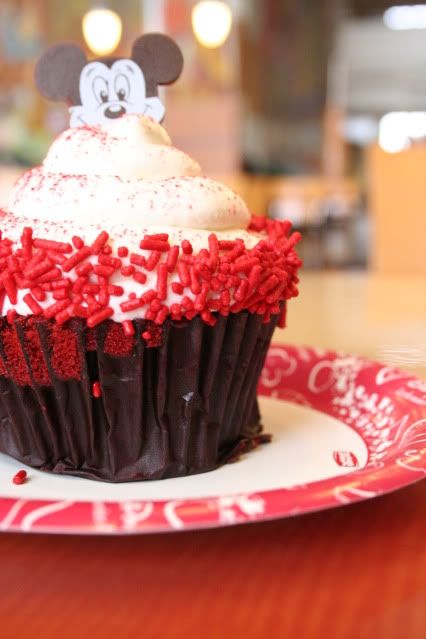 Plus you can't beat the surroundings...gotta love the Grand Canyon Concourse.
The filling on this gem was ALSO cream cheese icing...although I thought it was a little lighter than the outside icing. It was almost like cream cheese cream. If that makes any sense. lol.
One last interesting cupcake fact of note...there were some new offerings at the Contempo Cafe.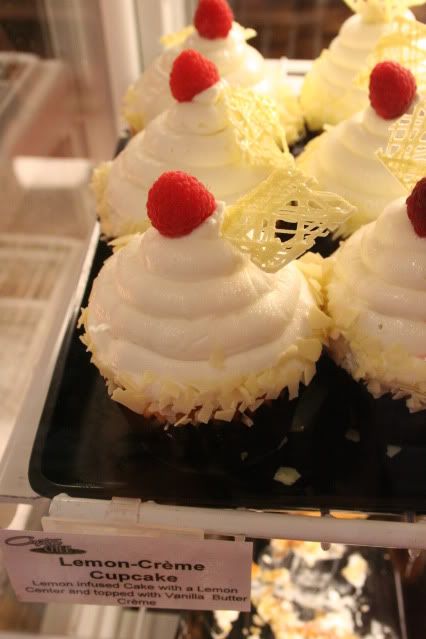 A Lemon-Creme cupcake. I don't love lemon desserts, so not sure if I'll be trying this one. But I do have to say, it is a thing of beauty!