I don't know about all of you, but it's been more than a week since I posted about the Polynesian, and that is just too long!
lol, so I think I'll share some photos I took last Monday, when I decided to head back to Captain Cook's to try another tropical cupcake!
At the sight of this entrance I instantly feel relaxed.
This bus stop sign has nothing to do with cupcakes, I just thought it was pretty, all framed by palm fronds!
The flowers and foliage looked so pretty in the sunshine, I wanted to just wander around taking pictures. But I had stopped off and bought the cupcake first, so I was looking forward to trying it!
Where's the best place to eat a Polynesian cupcake?
On a green hill under some palm trees...on Sunset Pointe!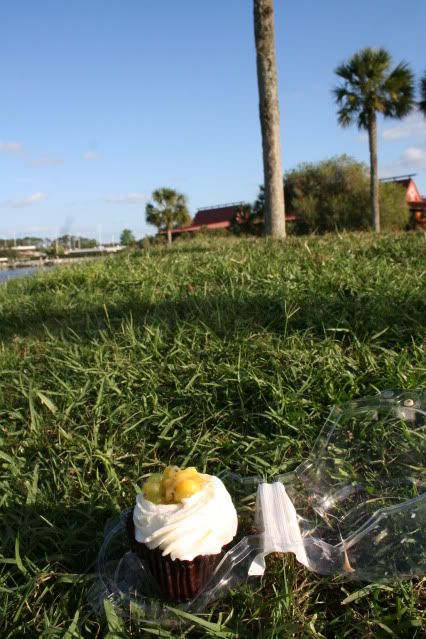 This was a mango passion fruit cupcake...yum yum.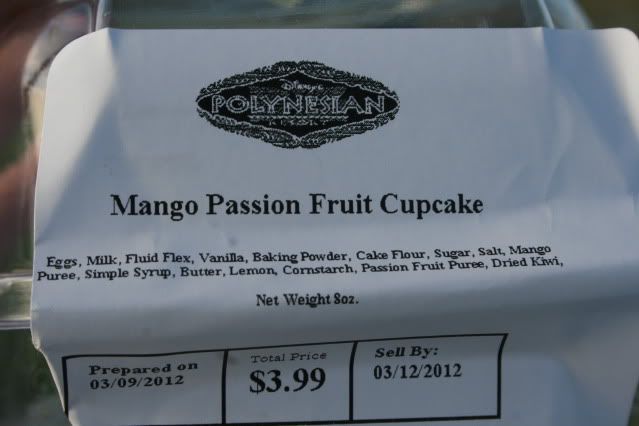 Now I really like mango and passion fruit, but I was afraid this cupcake would end up being a little too vanilla. And in fact, I'm pretty sure the icing was just plain white icing and the cake, while delicious, was just regular vanilla...
What made this cupcake unique and tropical was the filling - don't know if you can see it, cause it's the same color as the cake. It was DELICIOUS! Like some passion fruit mousse almost, it was so light. And there was plenty of it, enough for almost every bite.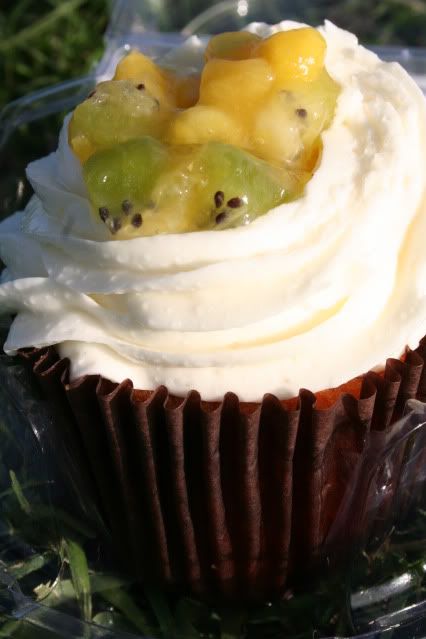 The other thing that made this cupcake was the kiwi and mango on top: MMMmmm.
Perfect way to spend a Monday evening? I would say yes. :)