Monday is nearly turned to Tuesday, so I'll make this week's cupcake post quick. :)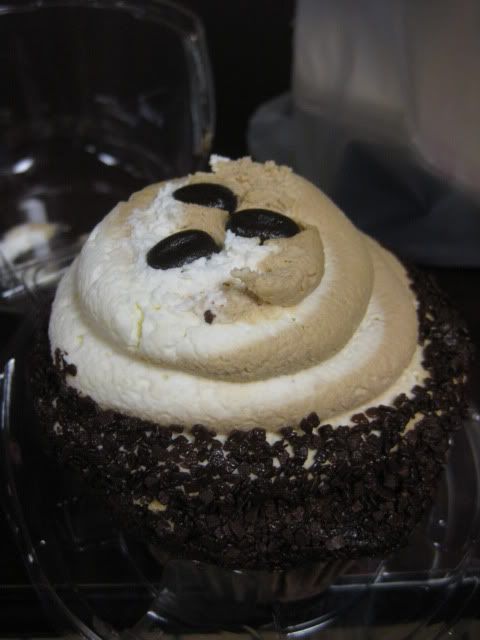 I'm actually running out of cupcakes to post on...I need to make sure I get out and try a few new ones this week so I don't run out of material entirely, lol! But luckily I did try this beauty a few weeks ago, a cappuccino cupcake from the Boardwalk Bakery.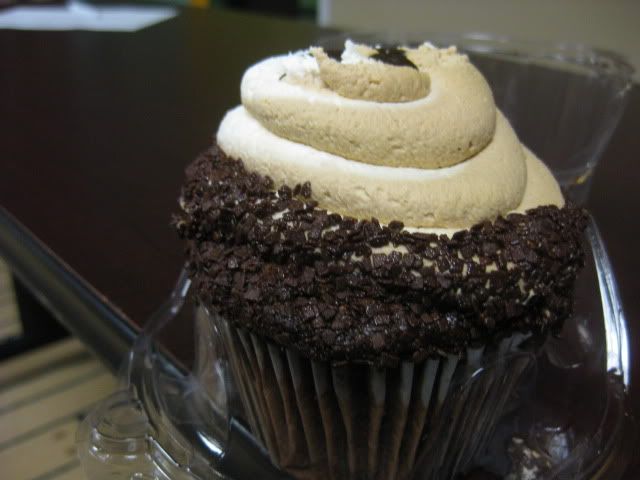 I'm not a huge fan of coffee-flavored desserts, but this one was quite lovely. It had that light-as-air icing and cake I've come to expect from the Boardwalk Bakery!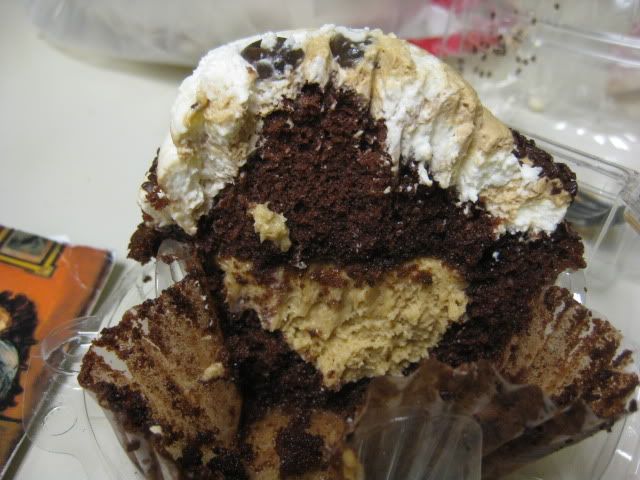 Even the cappuccino-flavored creme in the center (quite a generous amount of it stuffed in there too!) was light and delish!
Hope it was a magical day!