Hey blog friends! Here is just a quick post to let y'all know I'm still alive (LOL), and that the blog updates will recommence shortly.
My mom, my aunt, and my two youngest brothers came down to visit me last week, so I was off with them instead of posting on here! It was such a wonderful trip -- brilliant weather, low crowds...I can't wait to post about some of the things we did! We took a water mouse out on Seven Seas Lagoon and Bay Lake. In all the years we've come to Disney, we have never done that before and it was SO fun.
This is going to be such a fun February with visitors -- first my fam and now pretty soon I'm going to see my dear friend Sunni and her adorable family. I cannot wait!!
In other news, I've finally updated my trip report on the DISboards. I've been neglecting it since December, but I am determined to finish it up! No worries, I'm going to try to budget my time so I can work in updates here and there! ;)
Tomorrow expect a post on a super secret cosy spot at the Boardwalk. To whet your appetite and get you through your Friday to the weekend, I leave you with this sunny picture of the showcase of the shore...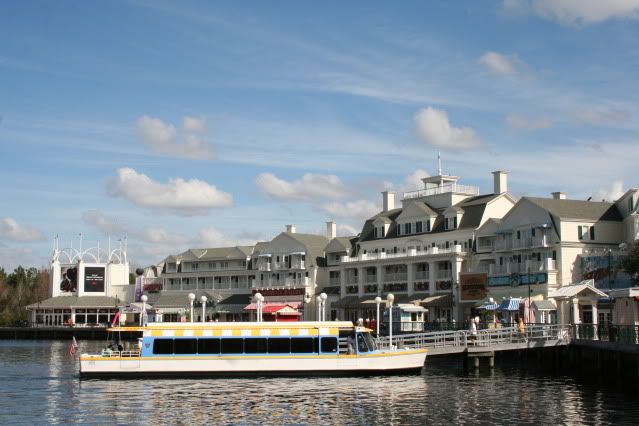 Happy Friday!