It's Saturday. Saturday always seems like such a cosy day to me. It's the first day of the weekend, not Sunday so no church to get up early for. Saturdays at home always mean Dad's homemade biscuits for breakfast, bumming out on the couch watching TV or reading, and peanut butter toast. Don't ask me why on the peanut butter toast, but somehow it tastes utterly like Saturday to me. :)
Working at Disney, the week is all messed up and Saturday is never *really* a Saturday, since usually I'm working. Still, I manage to be sufficiently lazy on my days off that at least one of them feels like a cosy Saturday!
Some pseudo-Saturdays I pack up all my books and letters and head off to some secret spot on property to make home for the afternoon. One afternoon not too long ago, that secret spot was at the Boardwalk...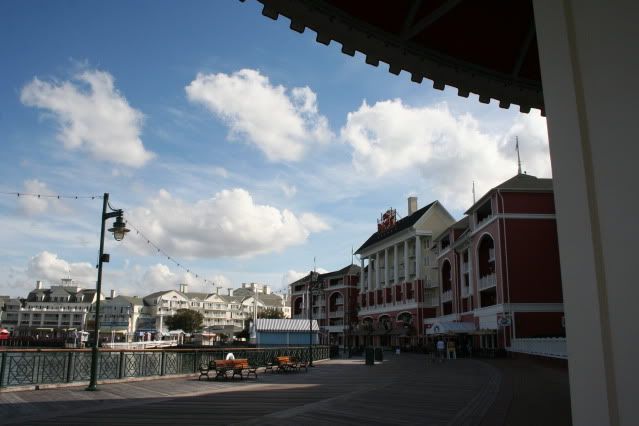 Before coming to work here, the Boardwalk honestly wasn't a resort I knew much about or had visited too often. It's been fun to discover its hidden areas, they're brand new to me!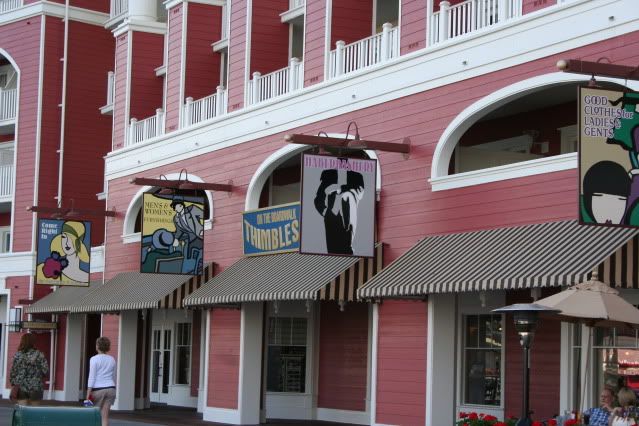 Not a hidden area, but I love the cute, old-fashioned signs over Thimbles and Threads. Isn't "haberdashery" such a great word?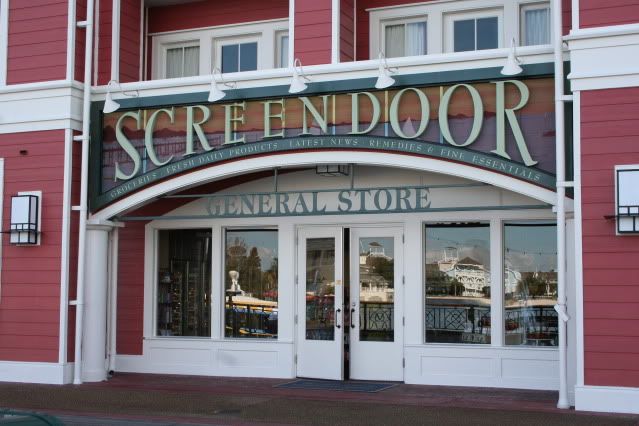 Look at the seashore scene behind the Screen Door General Store sign! Also, if you're looking for "Fine Essentials" this is the place to go!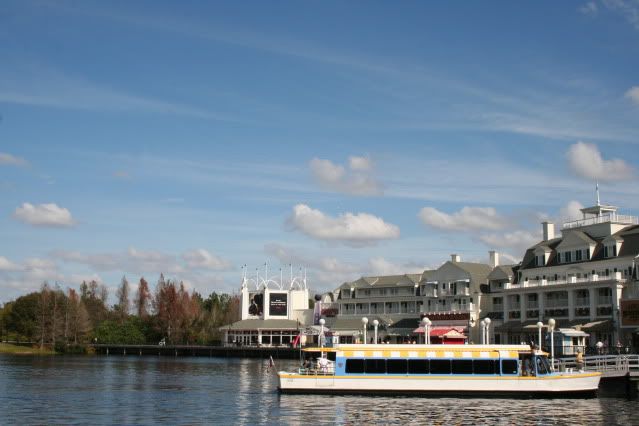 I love the pretty picture the brightly-colored friendships docking make!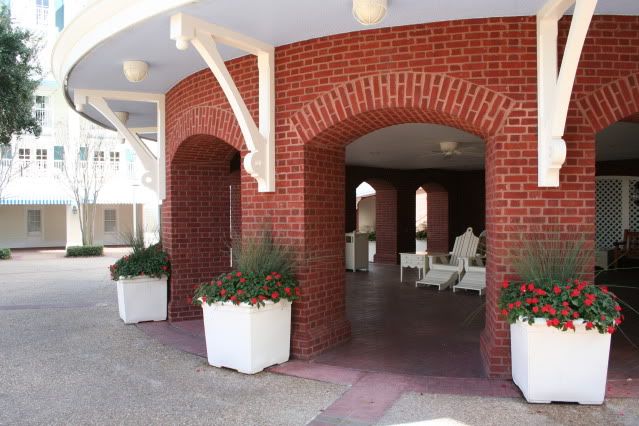 But one of my favorite spots is not on the boardwalk itself...it's tucked away, just off the Green (that is, the big grassy area between the Boardwalk lobby and the boardwalk with shops, restaurants, and Crescent Lake). Behind these brick arches...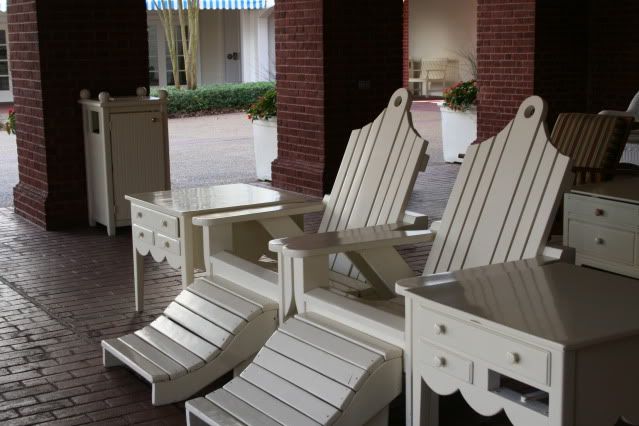 ...you will find a charming little nook...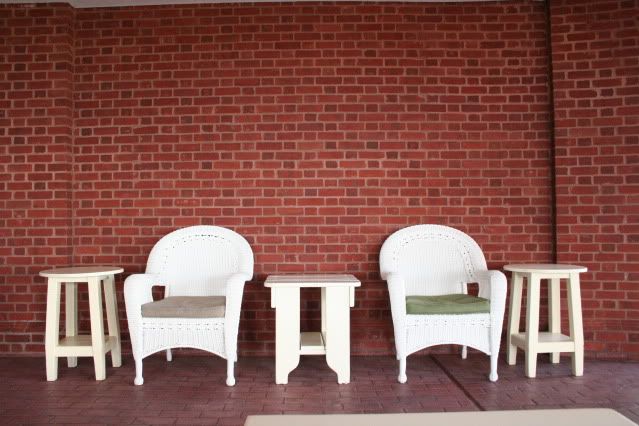 ...with some charming groupings of cosy chairs...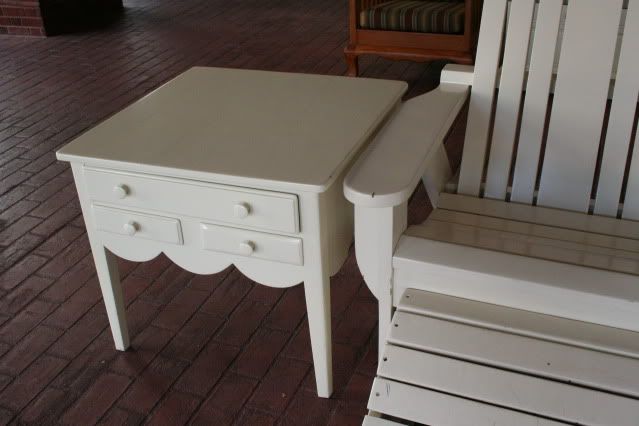 ...and some super adorable side tables too. Seriously. I want a table just like that. And I wouldn't mind one of the Adirondack chairs with matching footrests either. ;)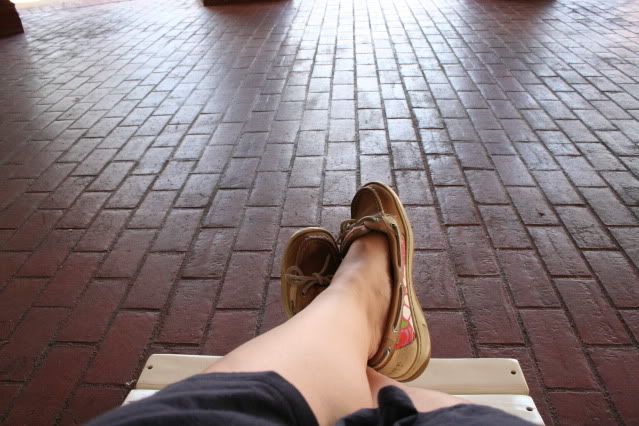 One of said Adirondack chairs was where I ensconced myself for a few hours with my bag of reading and writing materials and also a cappuccino and choc. chip muffin from the Boardwalk Bakery. (the muffin turned out to be a mistake. There were a few chocolate chips on the top but literally not a single one inside the muffin itself. SERIOUSLY. Not cool.)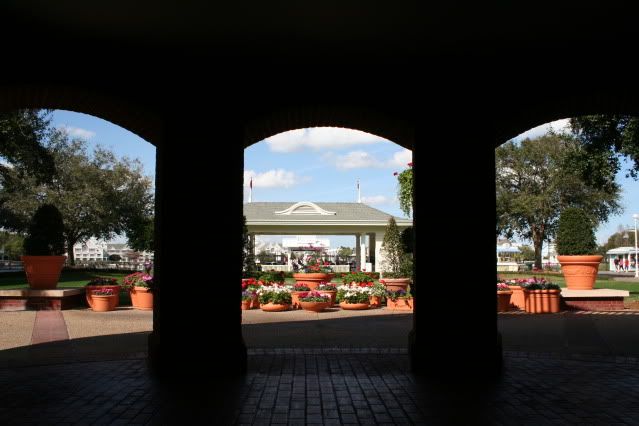 I *loved* the view. You could look out at the scene behind the brick arches, and each window was like a different page from a lovely picture book.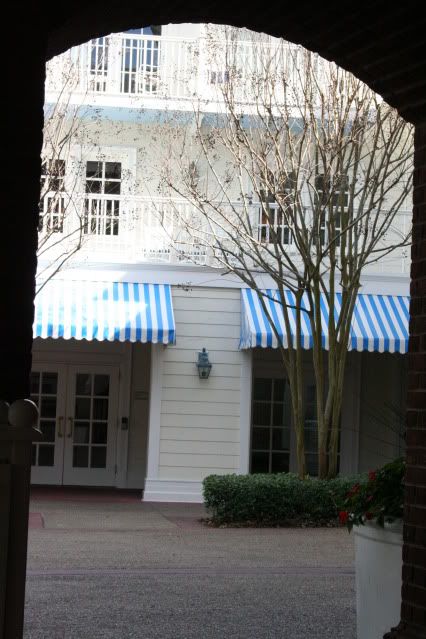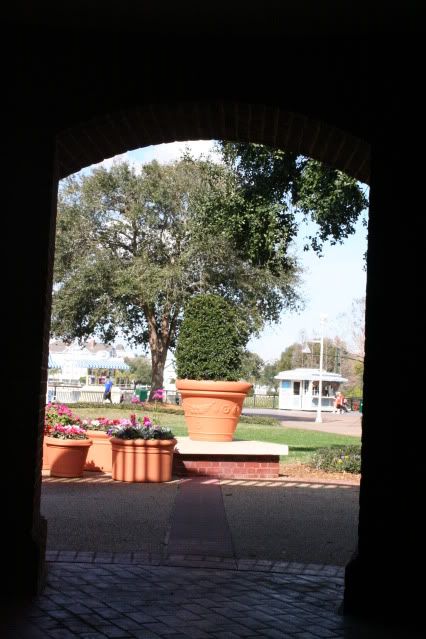 As you can perhaps tell from the bare branches on the tree in the pic on the left, Florida has at last condescended (in February) to look just a little like fall.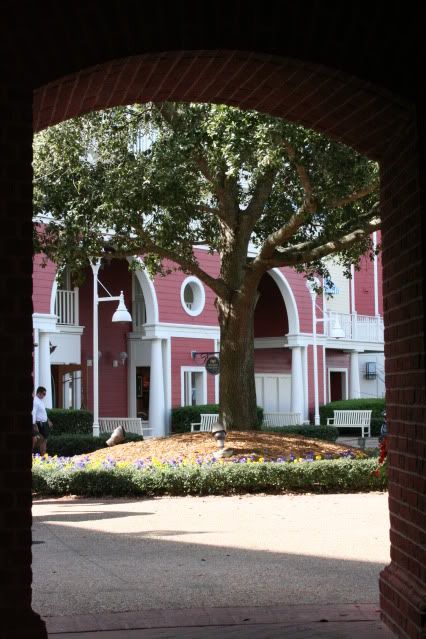 It was a really lovely spot. Quiet, but not too far away from the world that you couldn't do a little people watching when it suited you. I could see families passing by out on the boardwalk, a dad with his little girl on his shoulders, seagulls attacking anyone with uncovered food (YIKES!), shoppers, and strollers.
I especially loved the melange of mismatched pots directly in front of me. I stopped to take some pics on my way out...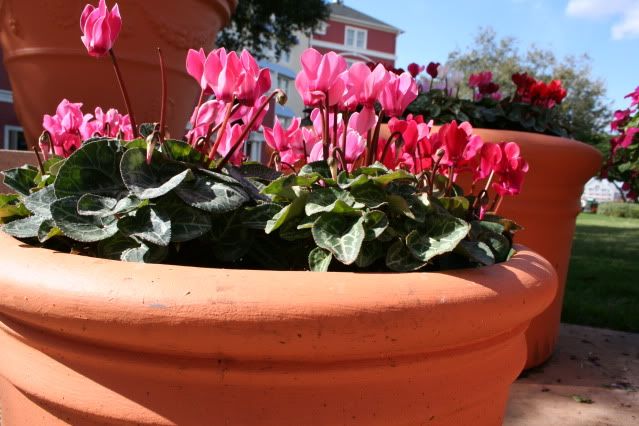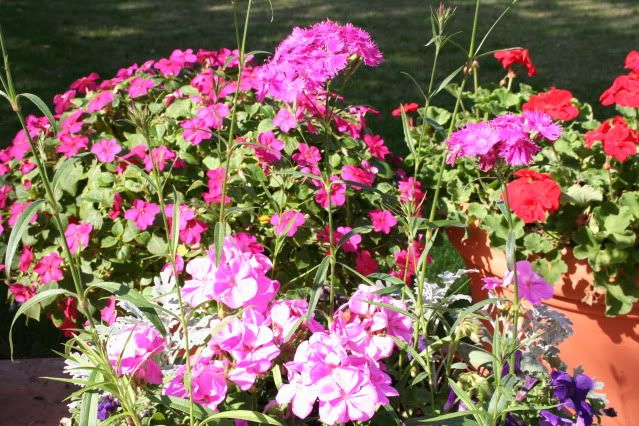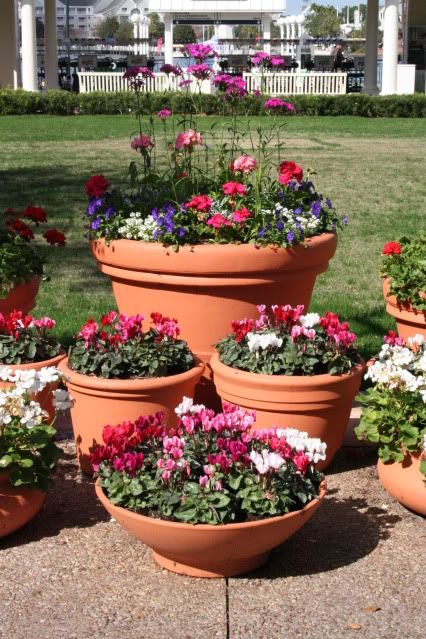 As per a brilliant reader's suggestion (thanks MSF!), I'm going to try to do a post about some fun, quiet, cosy spots at Disney every week or so. It'll give me an excuse to search for more fun, hidden places perfect for some Saturday relaxation...even if it doesn't involve peanut butter toast. ;)