What's the best way to ring in 2012 on the blog? Why not with a PEPPERMINT CUPCAKE!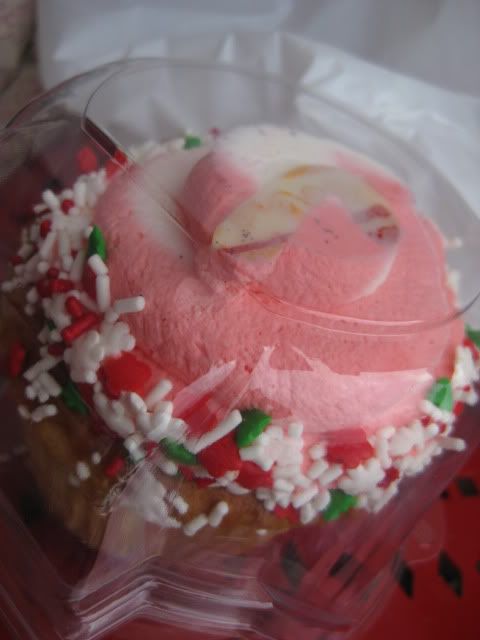 This pretty, pink, peppermint piece (try saying that five times fast!) is the holiday offering at the one-and-only Boardwalk Bakery.
A pic to put you in a Boardwalk mood!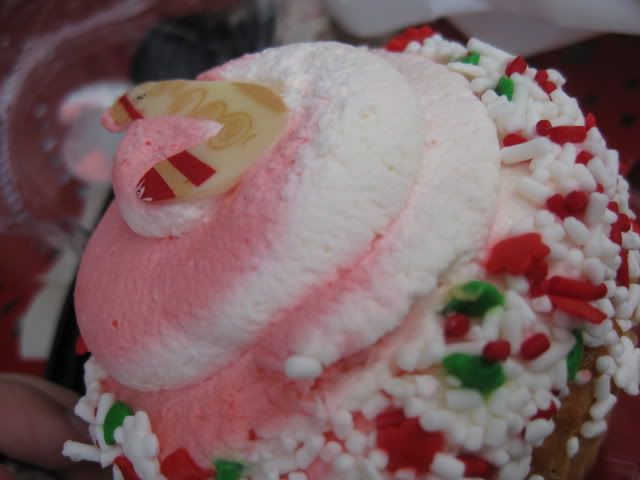 Pretty much anything that combines PINK and CHRISTMAS I am an instant fan of.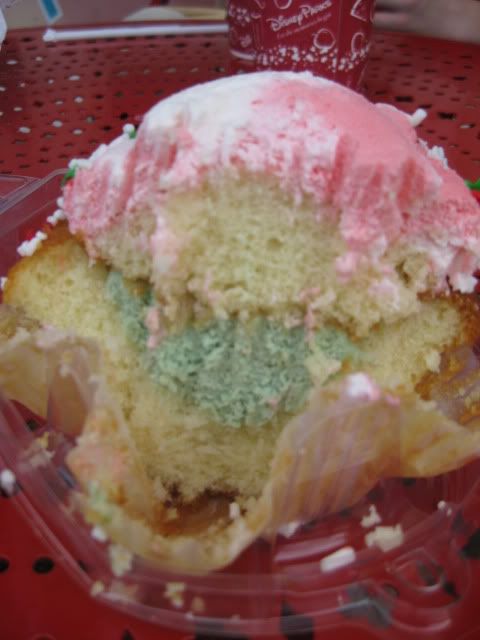 The filling inside was very minty...a little too minty for me. Also there was more cake and less icing than normal it seemed. The icing on top was light as ever though. The cake I think had been frozen, but then I got it later in the afternoon - you could still tell it was good cake!
And since I'm a day late with cupcake monday, I thought I'd sweeten the post with a second cupcake. :)
On December 31st I found myself in the Magic Kingdom. I know, insanity, right? We were only there for about an hour, and we slipped out just before the park hit phase 2, but I did get a glimpse of the New Year's cupcakes at the Main St. Bakery...