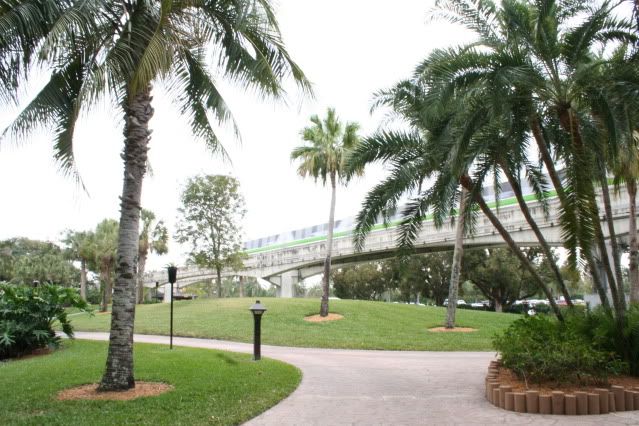 Yesterday was my day off, so as a treat, I decided to spend the afternoon and early evening at the Polynesian.
It was just the sort-of weather I like best. Mild, but with a crisp breeze. The sky was slate grey, and even when the raindrops started to fall, I stayed in my hammock and joyfully felt them sprinkle my cheeks. Soon the beach was mine. Later it did pour, so I sat in the lobby for a bit and had a lemon ginger cupcake (which I'm sure you'll be reading about come Monday!). But when the rain cleared I went out again.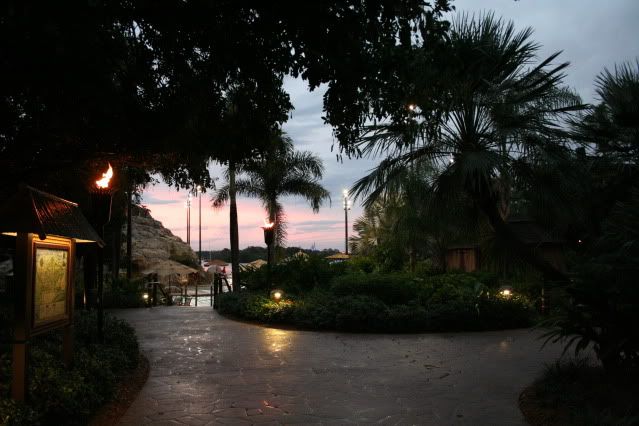 Sunset pinks and purples were just peeking through the grey, cloudy sky. Gorgeous.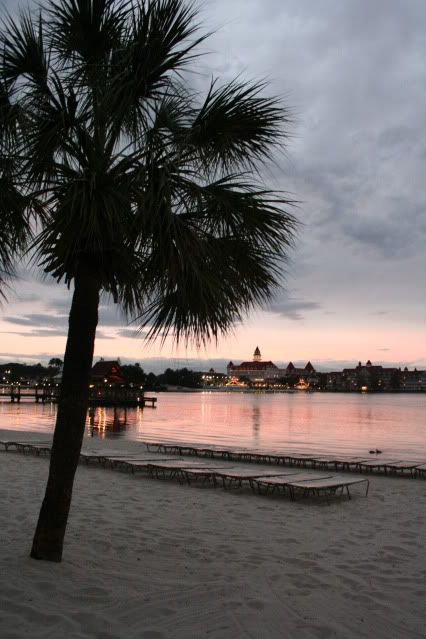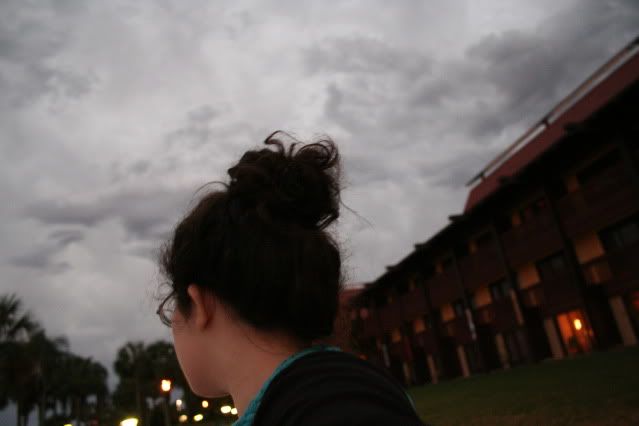 Just look at the symphony of grey up in those clouds!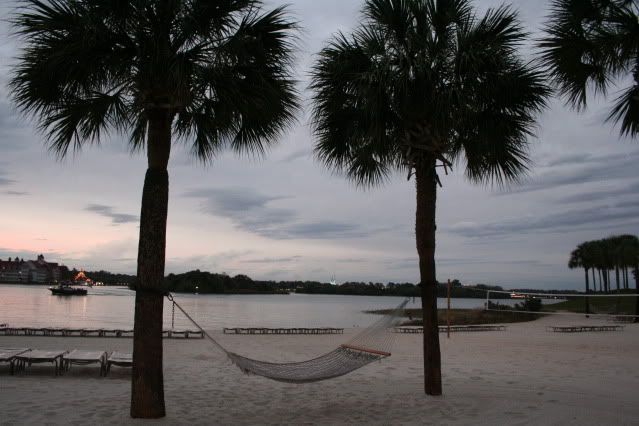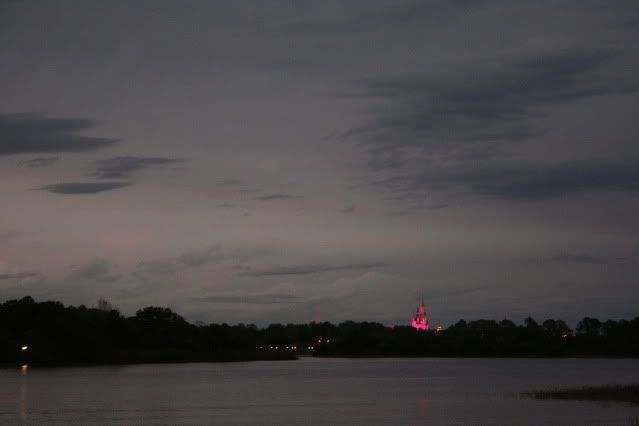 The castle really popped against the darkening sky and water.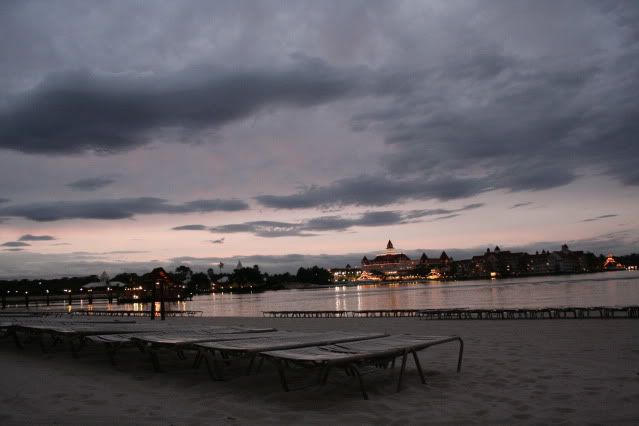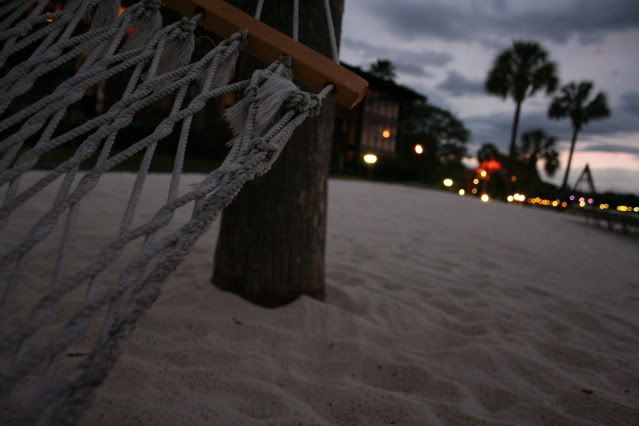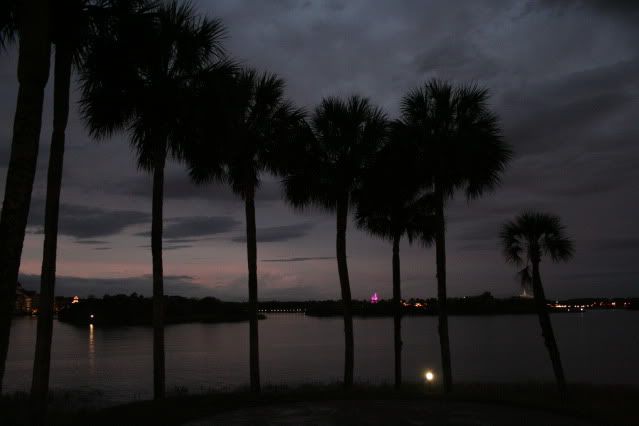 A quick stroll up to Sunset Point, blowing a kiss good night to the castle...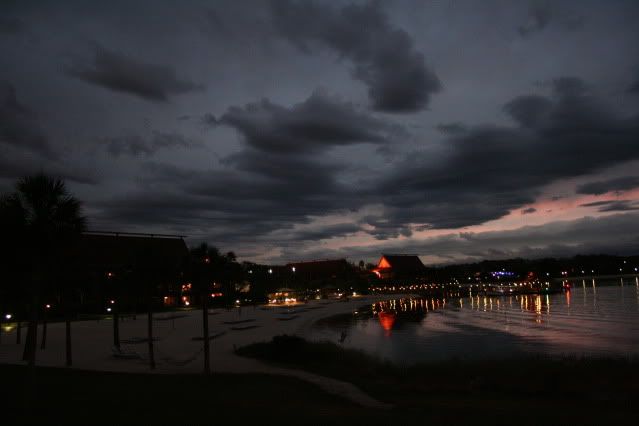 And a kiss to the wonderful Polynesian as well! Then I strolled out to the parking lot to the strains of Island music. Everybody needs a little Polynesian now and then. :)