The cupcake mania at Disney World has been catching! Imagine my surprise when, on a recent trip to Captain Cook's, I discovered some lovely, brand new cupcakes on display!
They had a few out under domes on top of the treats case, but really they were all keeping chilly in the refrigerator case.
One sad thing: often when a cupcake is in the refrigerator it means the price will be slightly less. For instance, the red velvet cupcake from the Beach Club was around $2.50 while the ordinary gourmet cupcake is $4.25 (with tax). I guess the Polynesian considers their refrigerated cupcakes to be more gourmet, because they were the more expensive price.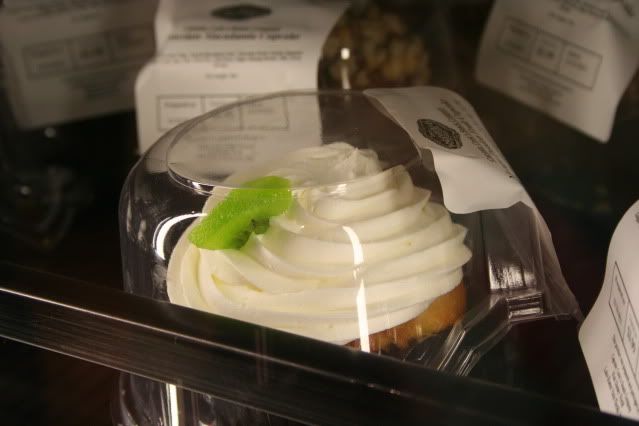 The selection included lemon ginger, chocolate macadamia, and mango passion fruit (the one pictured above). I cannot WAIT to try the mango passion fruit. When I came back later in the evening, all that was left was the chocolate macadamia nut. Normally I'm not a fan of nuts in desserts, but I decided I'd still give it a go.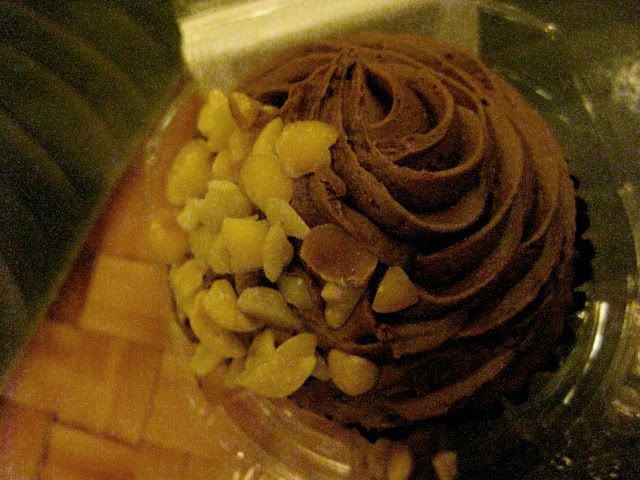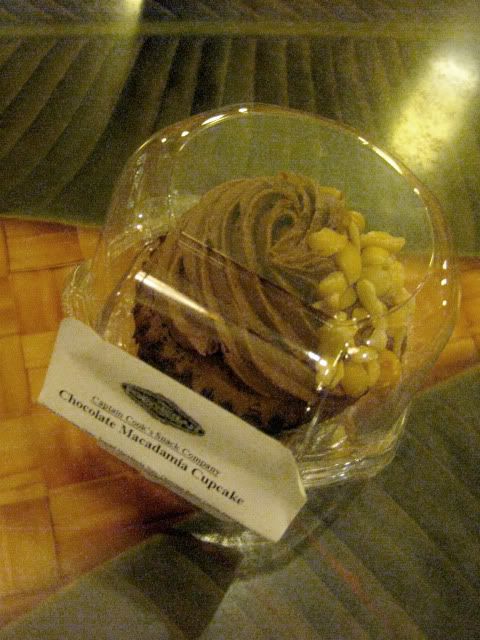 It was very nice, and when you cut into the cupcake it looked at first like the macadamia factor was only on top, but once you bit into it you could still taste them in the cake as well. Still, normally I would not like anything with the word "macadamia" in the description, and this one I did actually like.