I love words. and cupcakes. Both. so. awesome.
Today we have a fun cupcake and a fun word!
SO, the word is ubiquitous. It's an adjective you'd use to describe something you see everywhere.
And today's Disney cupcake is, in fact, a cupcake you see everywhere!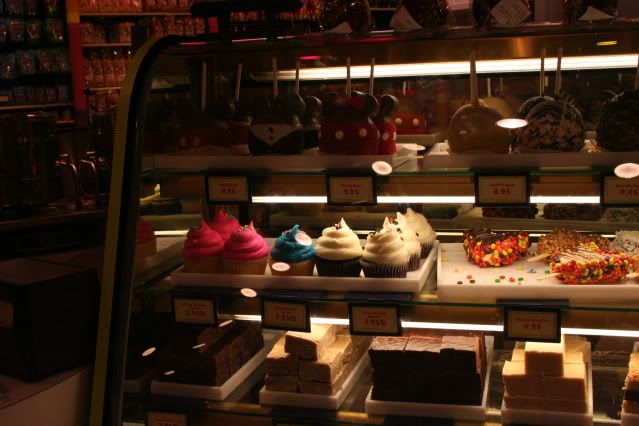 Here are some at Goofy's Candy Kitchen.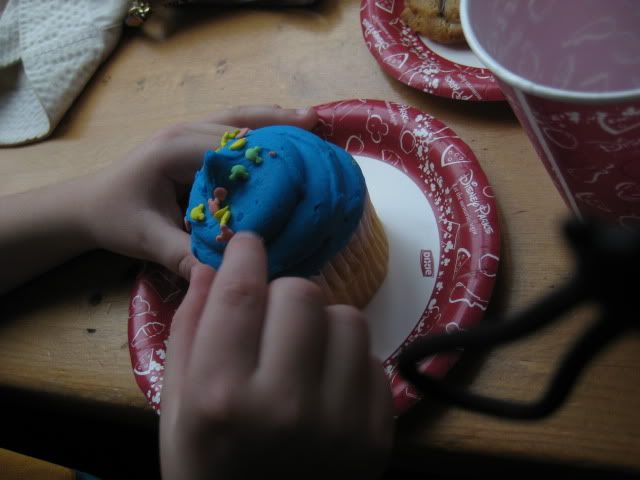 This one my little brother got at Writer's Stop at DHS.
I know that they are also at Bay View Gifts at the Contemporary, Seashore Sweets at the Boardwalk...basically anywhere there's a candy counter with fudge and such.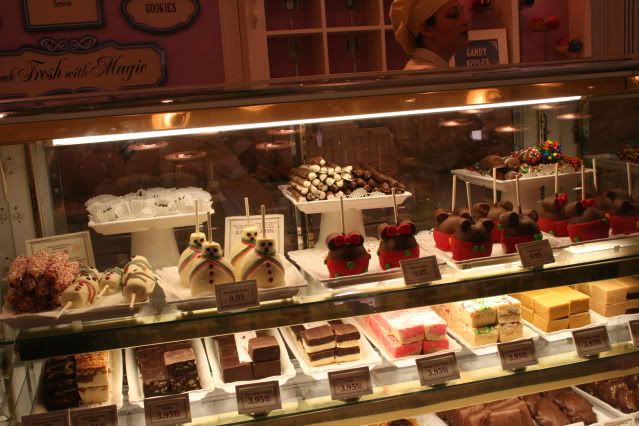 All of these are fun places to go to purchase said cupcakes - I imagine they taste the same everywhere, they look like they're mass produced then shipped out to the different stores around WDW. I don't know why, but I feel like these cupcakes particularly belong at the Main St. Confectionery...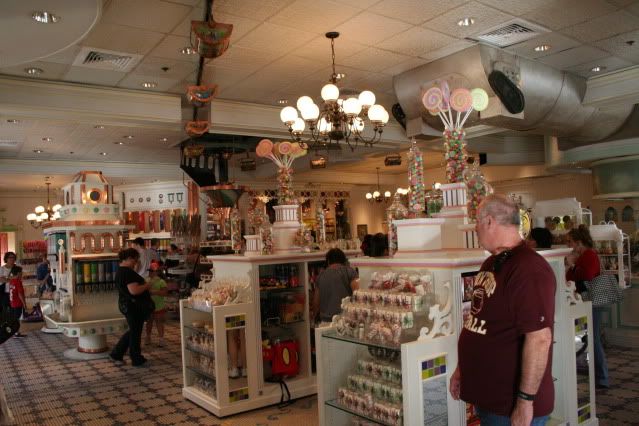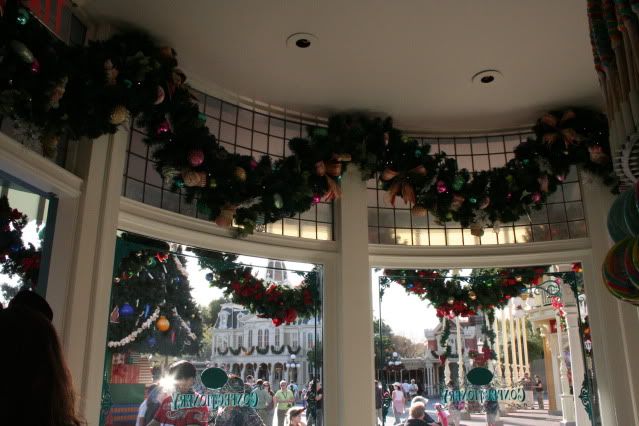 No, those aren't cupcakes...those are decorations! The Confectionery has really cute decor...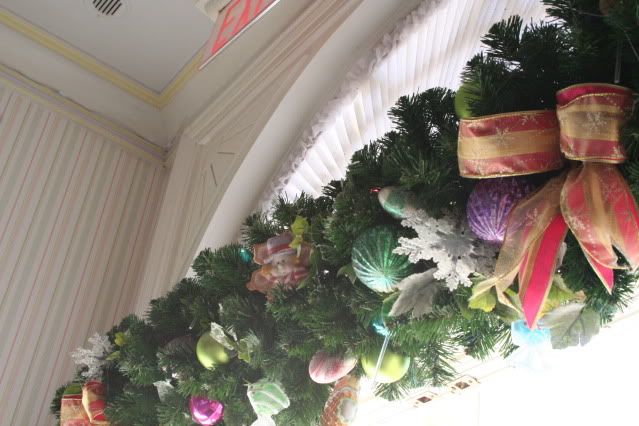 ...the swags are filled with pastel, minty colors, frosted gingerbread-look-alike ornaments, and sugar-coated snowflakes...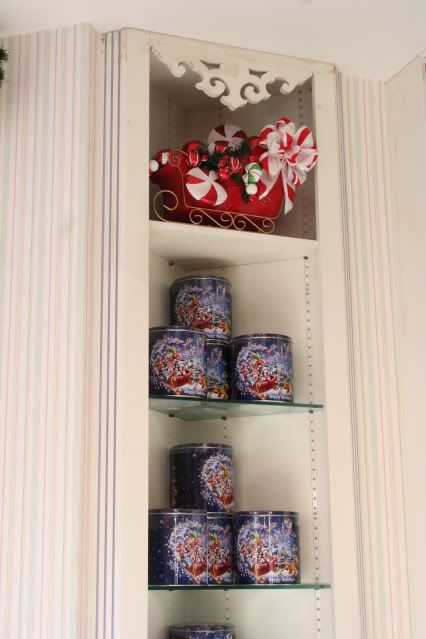 A masterpiece under construction and a cute little sleigh tucked on a shelf above some holiday biscuit tins.
And if you're sick of cupcakes...you could always have a peek at some rice krispie treats!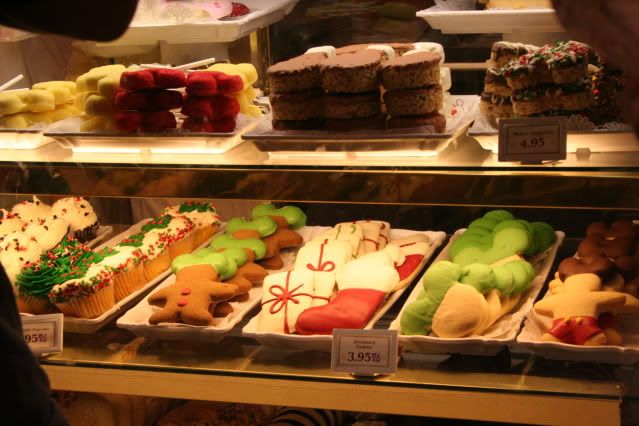 ...or they've got plenty of Christmas cookies!
But back to the cupcake at hand... (get it, that Mickey hand is holding the cupcakes?? haha...sorry...)
The bold pinks and blues just seem right alongside the bright cotton candy colors of the Confectionery.
One buys these ubiquitous, swirly, blue or pink cupcakes because they are fun to look at and because they will turn your tongue BRIGHT BLUE, not because they taste great. The cake is ordinary, the icing is pure sugar -- the Caramel Kuche cupcakes walk the too sugary line, but these guys definitely cross it. I had a bite of my little bro's and didn't want any more. He did enjoy it though!
I did notice the Confectionery had some Christmas-y cupcakes alongside the ubiquitous ones. I haven't tried them, so they may have tasted a bit better. One never knows.
So although they aren't the best cupcakes Disney has to offer, they're so omnipresent I knew I had to dedicate a cupcake monday to them. Well, now it's almost Tuesday, but hope it was a Happy Monday anyway!