Just a few more days now, and St. Nick'll be arriving in houses all 'round. So have you guys been nice? or naughty?
I don't know whether Disney Yacht Club is nice or naughty, but it certainly is NAUTICAL!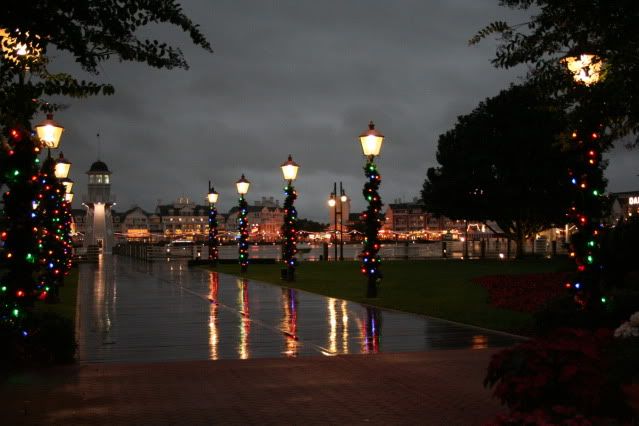 Imagine you're heading into the Yacht Club on a grey, rainy evening. Cold and wet and rainy is the best you're going to get when it comes to winter weather in Florida!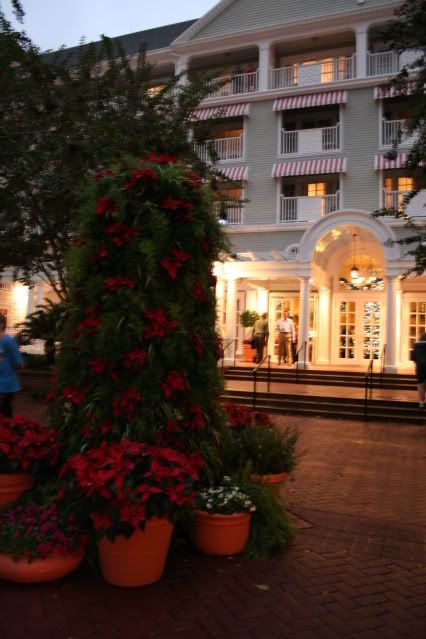 This furry fern christmas tree is made of greenery!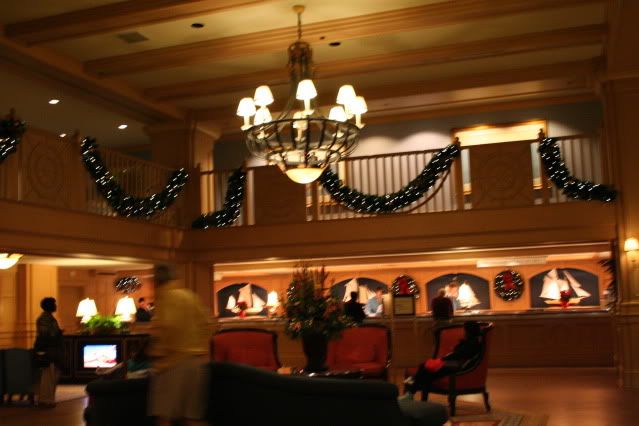 The poor YC, I feel like it gets eclipsed by the Beach Club a lot, but it's so pretty!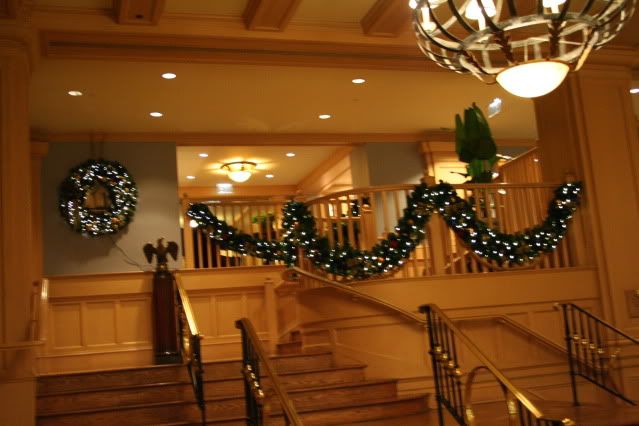 The be-swagged staircase. (also, apologies that the pic's so blurry!)
Another view of the lobby from the side.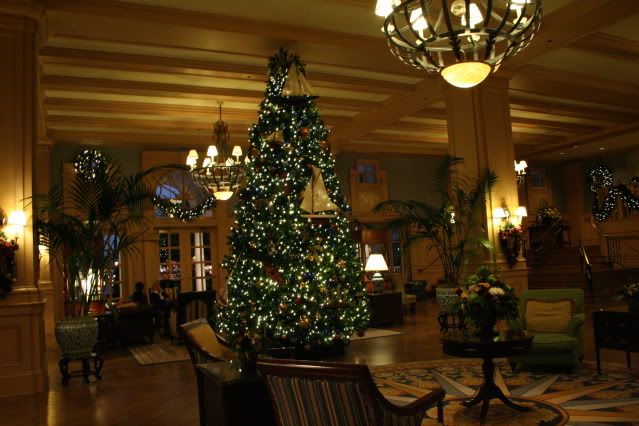 The Yacht Club doesn't have room for such grand decorations as grace the mammoth lobbies of the AKL or the Wilderness Lodge or the Grand, but what it lacks in space or size it makes up for in detail. The trees here were filled with BIG, awesome model ships...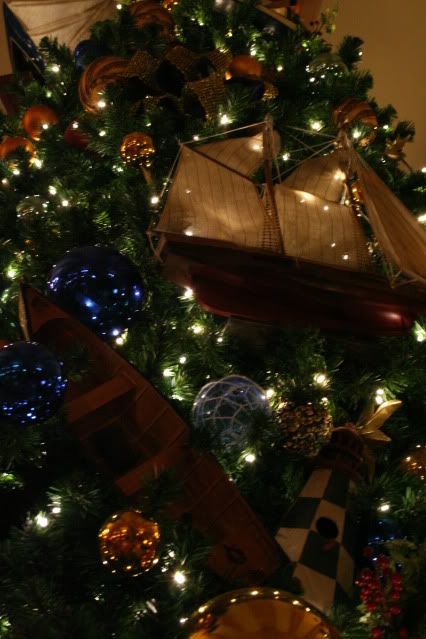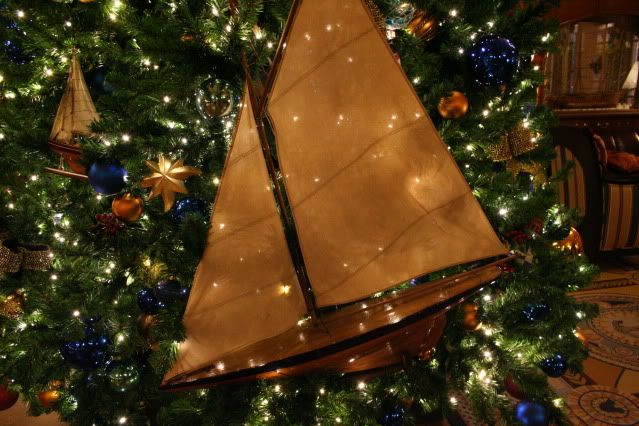 A GIANT sailboat used as an ornament. I'm sorry, that's just awesome. Someday I want to have a nautical Christmas and fill my tree with model ships, that'd be fun. In the mean time, I pretended the Yacht Club was my mansion for the evening, and I sat beneath the tree writing letters and reading.
If you're a fan of old-fashioned transportation -- not only sailboats but trains as well -- then the Yacht Club is the place to be! They have a wicked train layout, I don't think any of the other resorts have a holiday train layout as impressive as this.
The little villages nestled in the mountains were just darling!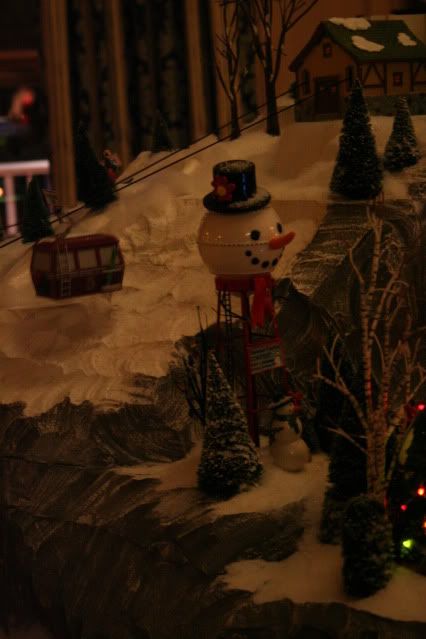 A snowman water tower and a ski lift (which moved!).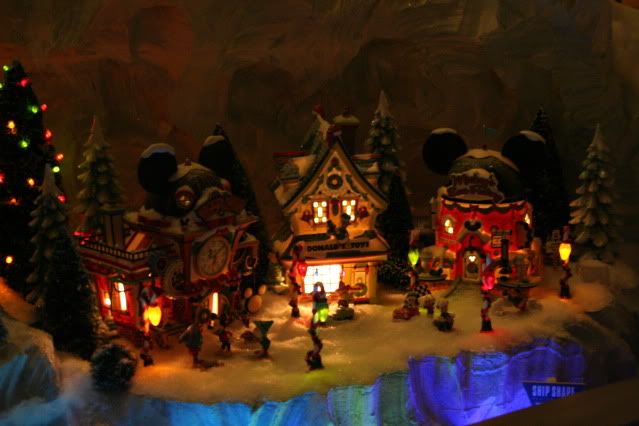 There was also a Disney village tucked in there!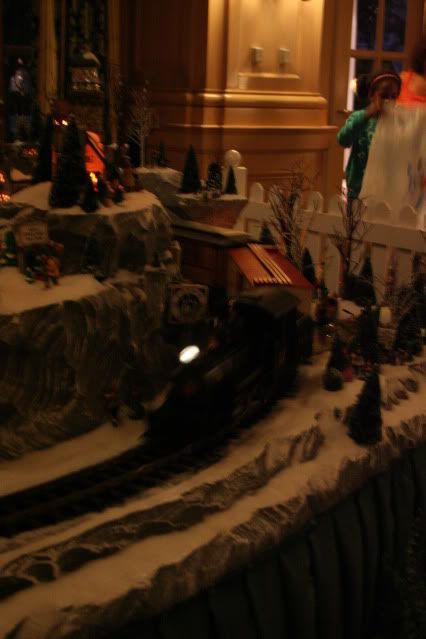 I can't show a train layout without showing a pic of the train! It was puffing around so quickly, though, I never got a very clear shot.
Possibly my favorite thing about the layout was the way there were little mentions of Yacht Club and Beach Club restuarants and shops everywere, either on tiny billboards like this one, or the mini pub even had a sign that said "Yacht Club Galley."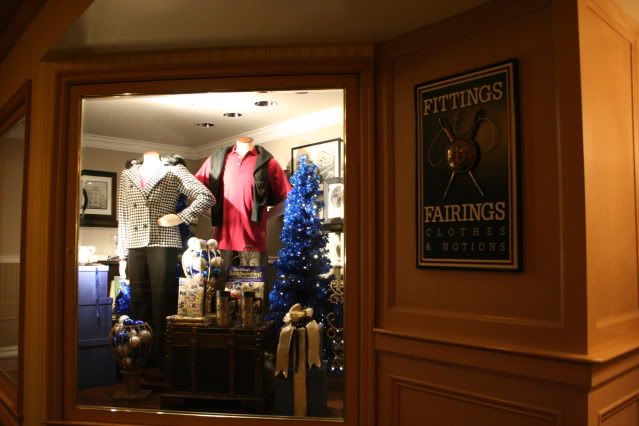 We'll have a quick peek at the decor in Fittings and Fairings! I liked how the trees and presents in the window were a very nautical blue.
Nothing all that exciting, just some garland garnishing the ceiling!
Decorations from the Contemporary are up next! (as soon as the pics load, which hopefully will be tonight! ;) )