Well. It's another one of those Tuesday's where we're just going to have to pretend it's Monday....lol! Yesterday was a fun day at work, but long; and when I got back I was too tired to face wrestling with photobucket. (lately it only lets me upload two or three photos at a time...I don't know if it's my internet speed or what, but it's SO annoying!)
ANYway, not to worry,

the cupcakes are on the way

!
So I thought today we'd look at a royal cupcake...a cupcake coronet from the

Earl of Sandwich

!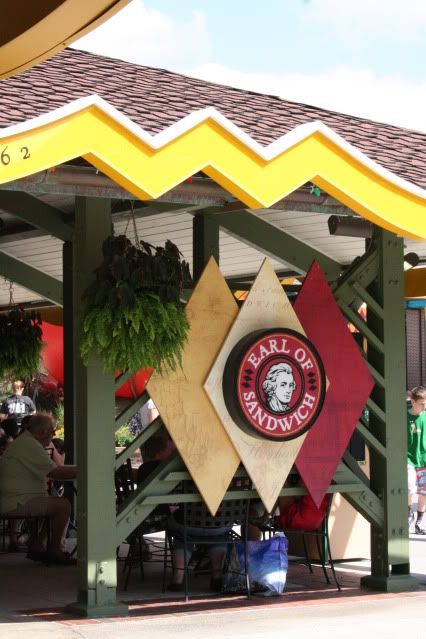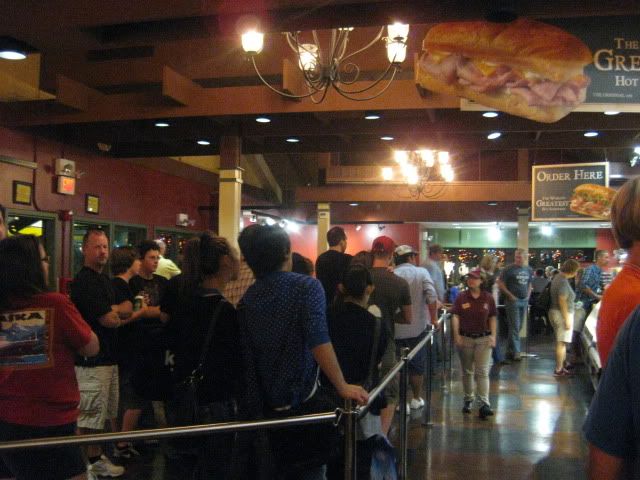 It seems like every night of the week there's a line at this place. That's how good they are!
Of course, the main attraction at EoS is the SANDWICH. Those beauties are like bread candy. Especially the Original roast beef and the

new holiday sandwich

...
It's got turkey, cranberry, mayo, and STUFFING. I just love it when you get a sandwich with stuffing in it. It's like a bread sandwich. The. Best.
As in love as I am with the holiday sandwich, I decided my stomach would probably have a little room left over to sample a new treat...
The cupcake coronets are stacked on these regal little silver stands near the registers.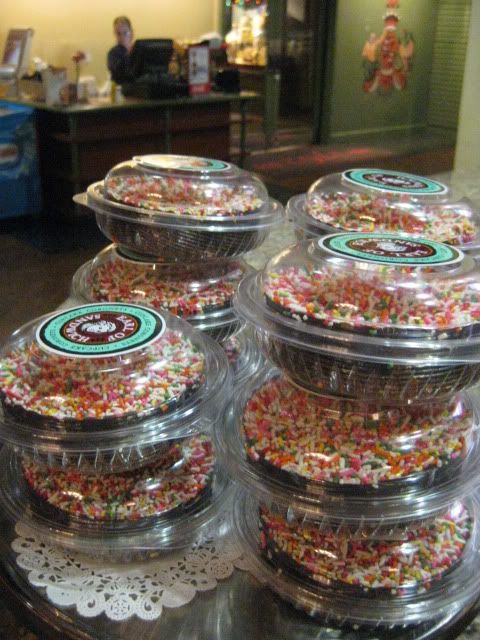 They have a whole interesting selection of desserts near the registers where you pay...cupcake coronets crowned with a rainbow of sprinkles, cookies, brownies...they have brownie sandwiches with peanut butter or vanilla icing in the middle which are DIVINE. They're usually sold out by dinner time, and somehow I can't find a pic of them, but I have to say, Earl of Sandwich brownies are even better than the cupcakes.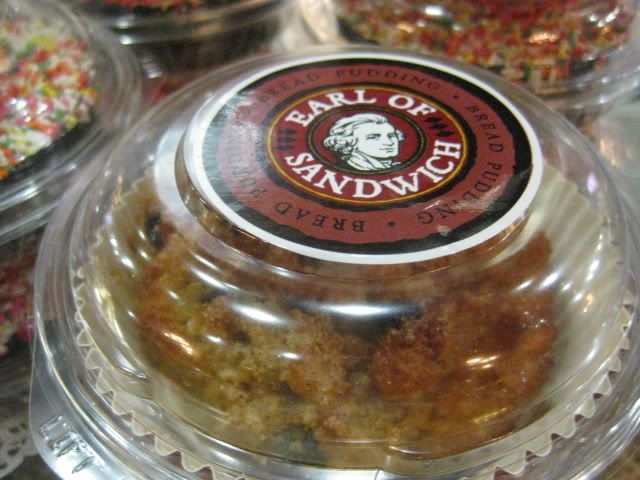 They also have

bread pudding

, which I have never tried. I had never tried the cupcake coronets either until a few nights ago. Amongst the usual sea of be-sprinkled cupcakes I spottted one with chocolate icing.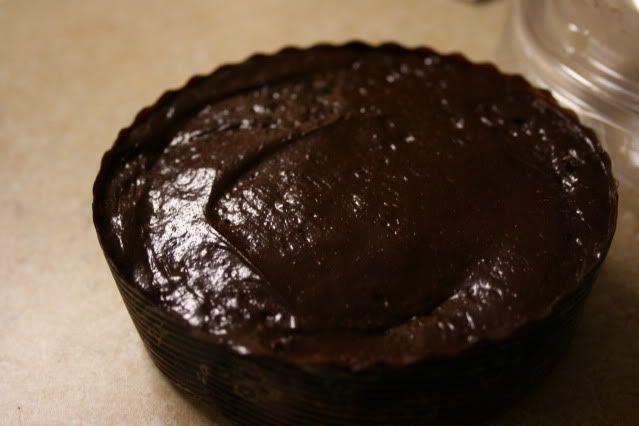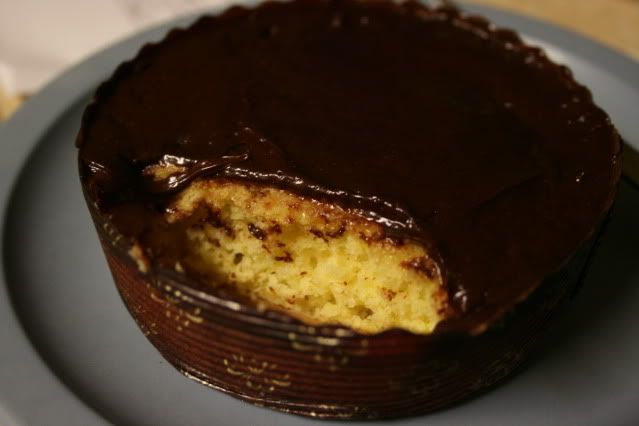 The chocolate icing was delish. I was expecitng the cake to be chocolate too, but it was vanilla -- tasted kinda like cake from a box. Nice, but nothing to write home about.
SO, in summary, the EoS cupcake coronet was good enough to get again...but honestly, if they had a

brownie sandwich

, I probably would get that instead. I'll have to do another post on those, cause they're amazing!