A few weeks ago I strolled into the lobby of the Contemporary to get some holiday photos for the blog. I've seen the decor here before -- it was on a trip three years ago, we were about to head off on a Disney cruise and I was a sophomore in college.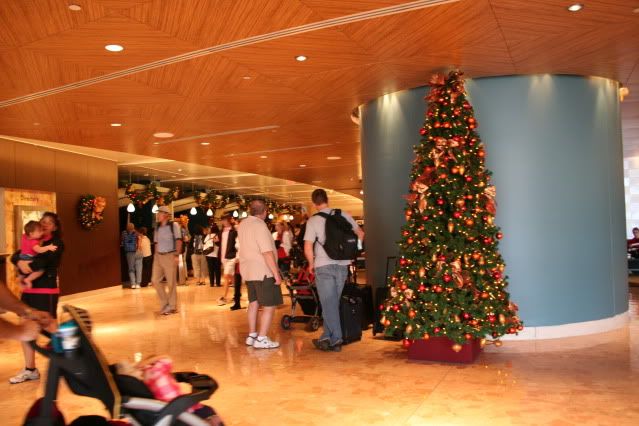 Three years! Somehow it doesn't feel so long ago. You know how sometimes a memory will come back to you all of a sudden, one you haven't thought of for ages and so inconsequential you're surprised it got stored up in your brain at all?
Well it was like that, a little time warp, when I walked over to the tree and looked at the orangy hues of the glass ornaments - I vividly remembered doing the same thing three years ago, remembered staring into a very similar, pretty orange-and-golden striped ornament that looked like a crystal ball, and laughingly trying to read my future in it.
Could I have imagined, three years ago, that I'd be back at Disney for the whole holiday season, working there, with the leisure to visit lots of the resorts and try to read my future in all their shiny glass balls? Back then I hoped that I would get to work at Disney World, but I couldn't have pictured it as it actually happened.
Even now, I can't picture where I'll be in another three years. But I guess that's what makes the future the future! Its mystery gives it its excitement and fun.
LOL, but enough of the reminiscing...on to more decor!
The only problem I have with these amber hues for the ornaments is that it makes the christmas tree look rather autumnal. And it seems a christmas tree rather shouldn't look like it belongs to the wrong season.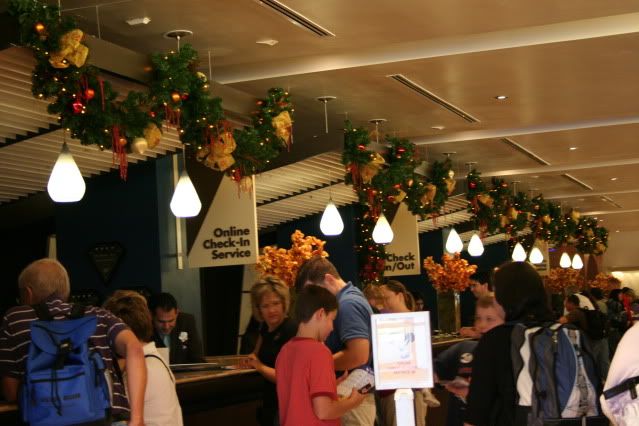 The check in desk was hopping the day I was there...I bet it was a Saturday or Sunday, those always seem to be the busiest check-in days. Anyway, note how pretty those little red dangly things are hanging from the garlands. I am a fan of dangly decorations.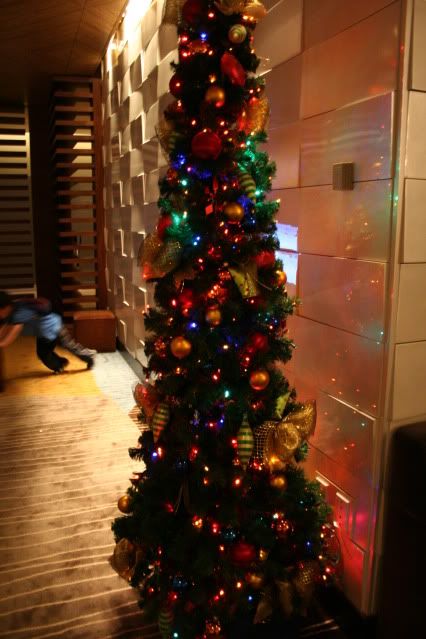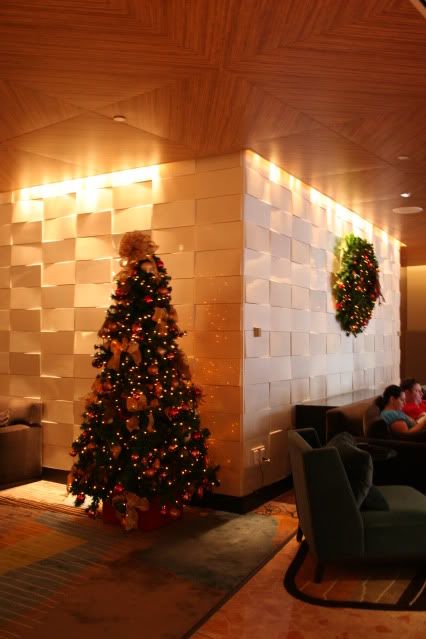 All the trees in the ground floor lobby were in rust, golden shades...except for the one in the pic to the left. It looked a little out of place...but maybe it was different 'cause it was in the kid's area. lol, these are the sorts of little things of no consequence which I, for no reason, like to notice and wonder about!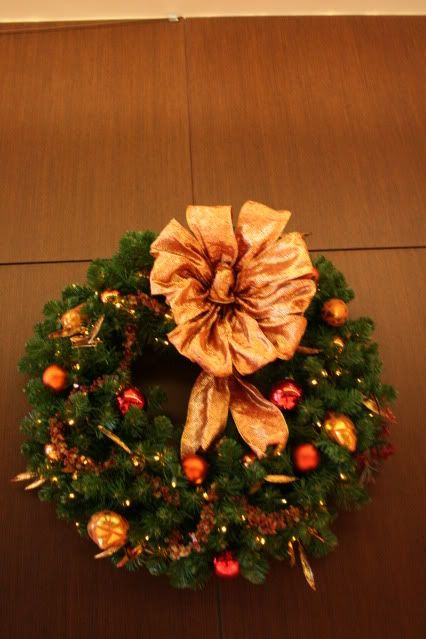 After documenting all of the lobby decorations I headed on up to the concourse, where the main attraction was. In recent years Disney has gone crazy for gingerbread at its resorts, and especially for gingerbread stores!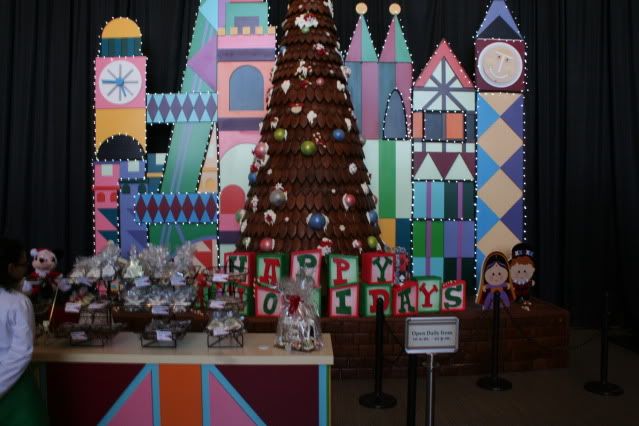 At the Contemporary there's a big gingerbread Christmas tree and counter!
Close up of all the "snow" encrusted ornaments, gumdrops, and candy canes on the tree!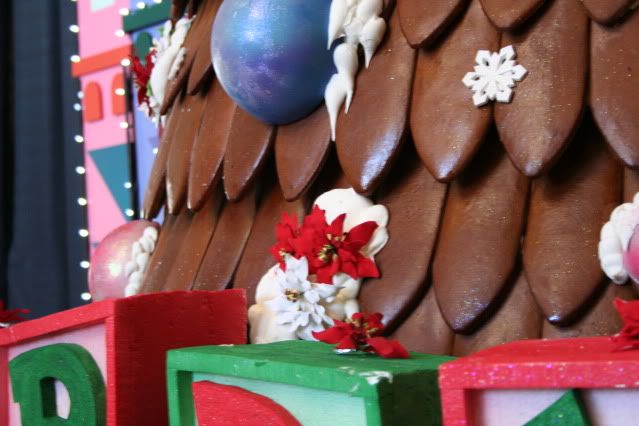 I loved the Mary Blair/Small World inspired background!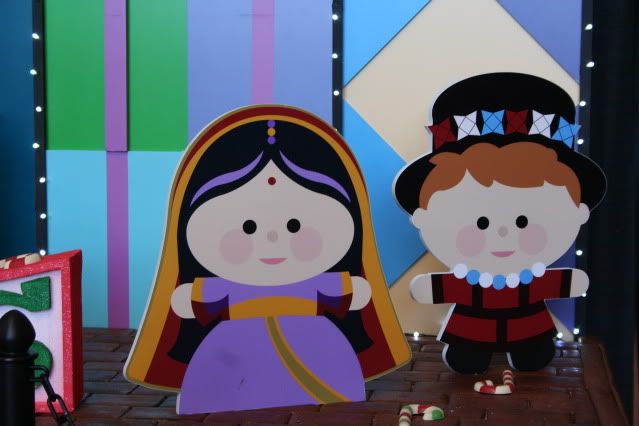 Complete with cute little Small World doll cut outs!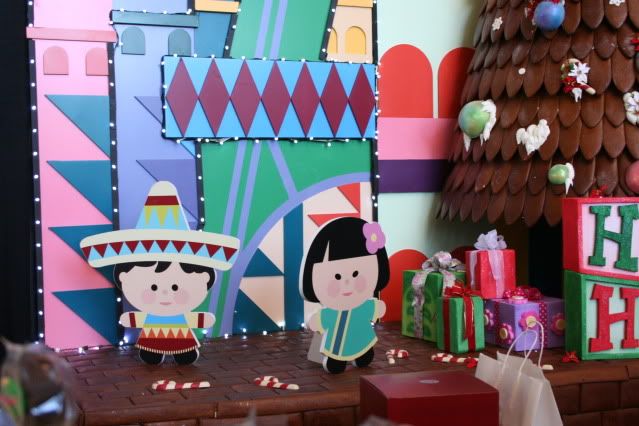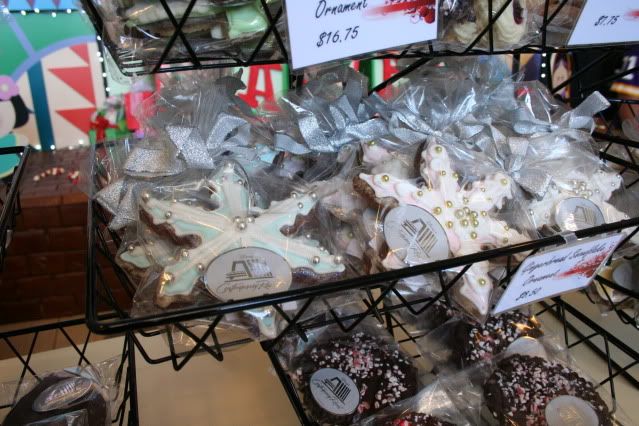 Some of the items for sale were really pretty. The snowflakes were so delicate and darling I was very tempted. But they were like $10 for a stale cookie. Yes, I could've used it as an ornament, but I don't imagine it'd keep more than a year. Ah well, I am determined to make some snowflake cookies of my own and decorate them like this!
More gingerbread ornaments on the top, then below are white chocolate monorails (to the left), linzer cookies (to the right), and at the very bottom you can just see they're selling gingerbread shingles embossed with the main mouse.
I'm told that Disney gingerbread is made with the American recipe, with honey that is, but that much of it is baked in August, so it's not as good as fresh gingerbread. I tried a sample of it when they were putting up the gingerbread display at the Boardwalk, and while it didn't rock my world or anything, it was still perfectly tasty.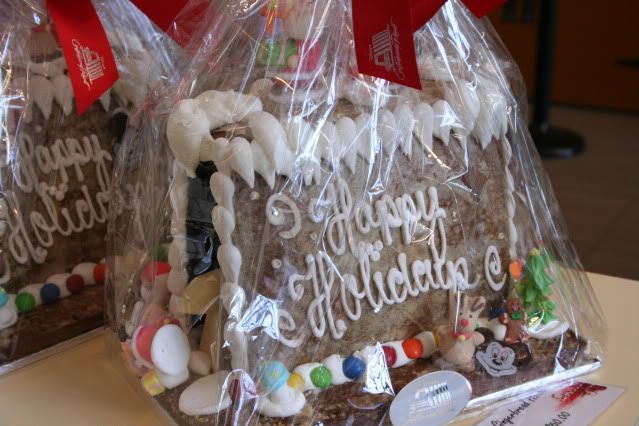 At the Contemporary they sell, oh no, not an ordinary gingerbread house -- a gingerbread Contemporary resort, complete with a little monorail peeking out the side. That's just adorable.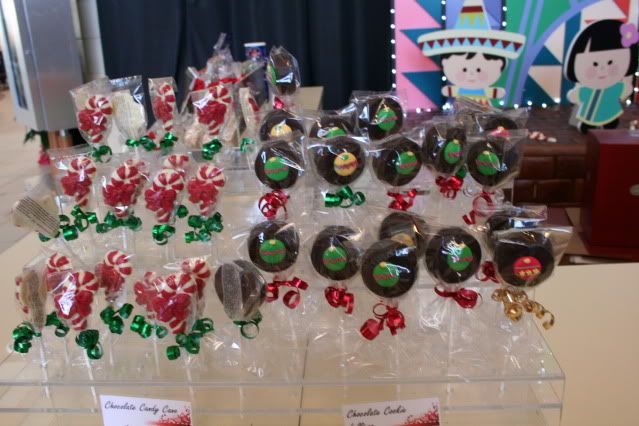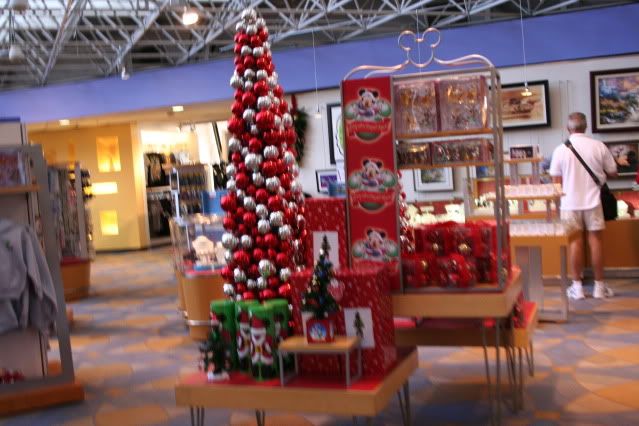 A few other decorations in the Bay View Gifts!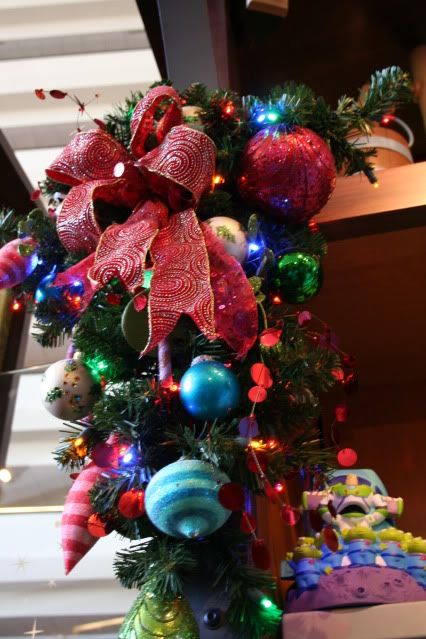 Colorful Concourse Decorations.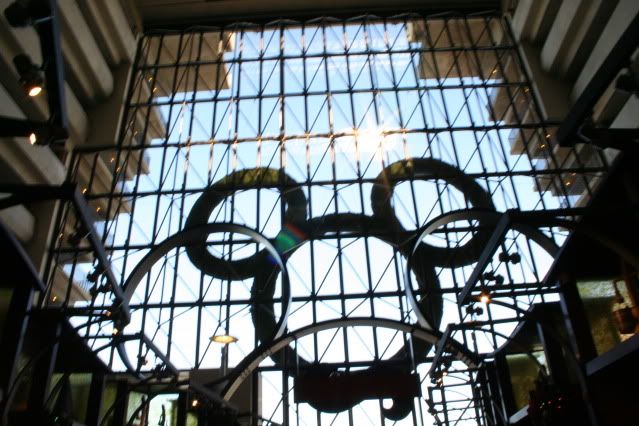 One of my favorite parts of a Contemporary Christmas...the giant Mickey wreath!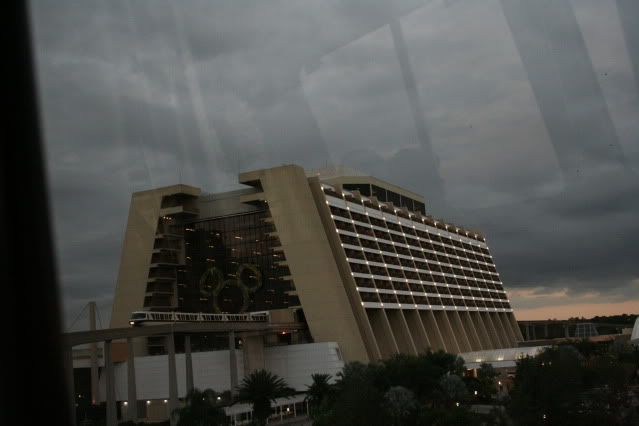 It looks so cool from the monorail!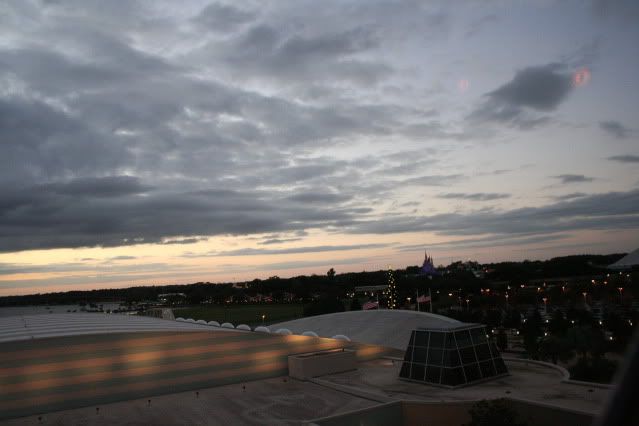 One last picture from the monorail, just 'cause the sky and castle are pretty. And if you look carefully you can see the Contempo's giant outdoor Christmas tree peeking up over the convention center.
IT'S CHRISTMAS EVE EVE!! Hope everyone's feeling festive! :)