Of all the Disney parks, I'd say the Animal Kingdom gets the least of my attention. It's not exactly intentional -- it's just that location-wise it's further away from me, and I've often felt like there's not as much to do there.
But the other day I decided to grab some dinner at the AK, so over to the wilds I drove.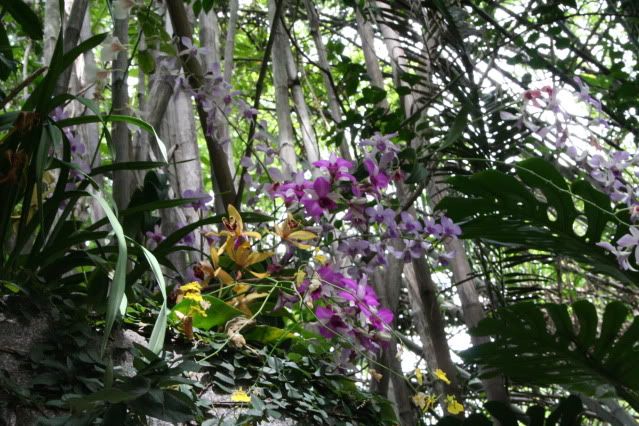 For once I didn't just hurry through the Oasis to get to the rides! The plants were so lush, and there were lovely purple flowers peeking out over the top of the rock caves.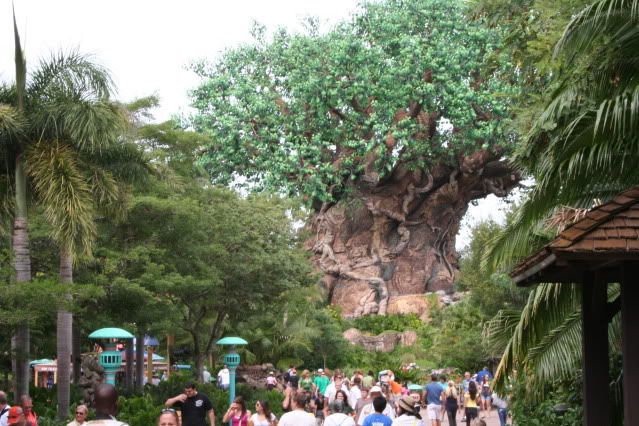 What struck me during my wander through the Oasis - and as I continued my
perambulations throughout the park - was just how pretty this place is. There are SO many details to notice, so many that I'm sure I've looked straight past on previous visits. But this time I didn't really go on any rides, I just strolled about noticing, taking pictures, maybe stopping for a Mickey bar. ;)
Then I had an idea: the Animal Kingdom would be a really fun place to do a scavenger hunt. There are so many half-hidden things to find!! So I thought I would put together a little photo list of different neat details from the Animal Kingdom. Now it's your guys' job to try to track them down!
You can print out the list below and take it along on your next trip, or see what you can remember from past trips. I'm going to mix up the photos, so they will NOT be in order by location. I numbered them just to keep things organized, but you obvi don't have to spot them in exactly this order. I'll start out easy and then try to get a little trickier. Ready?? Let's go!
1. Find this sweet little shutter bug: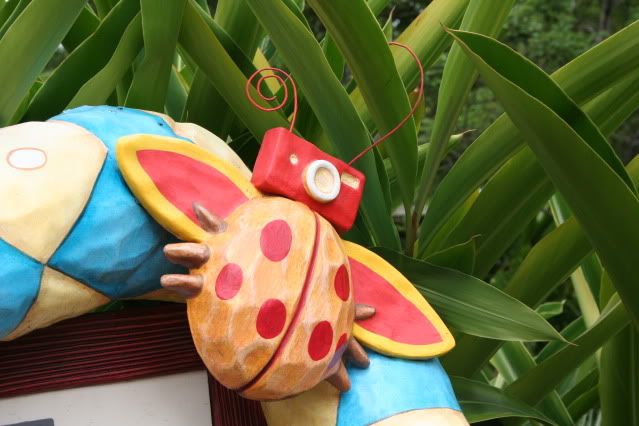 2. Paws to relax (get it??) next to these giant feet!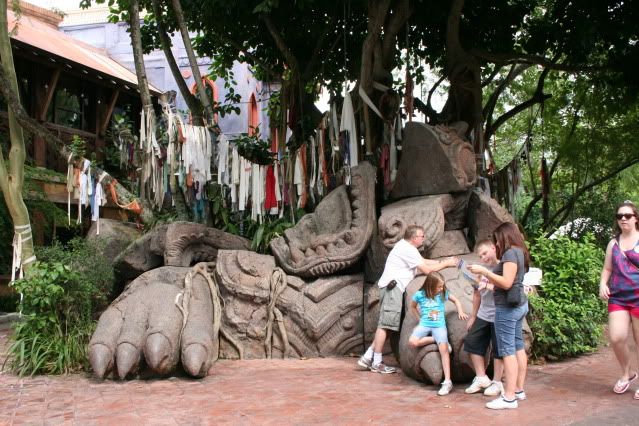 3. Be on the lookout for a window with teeth!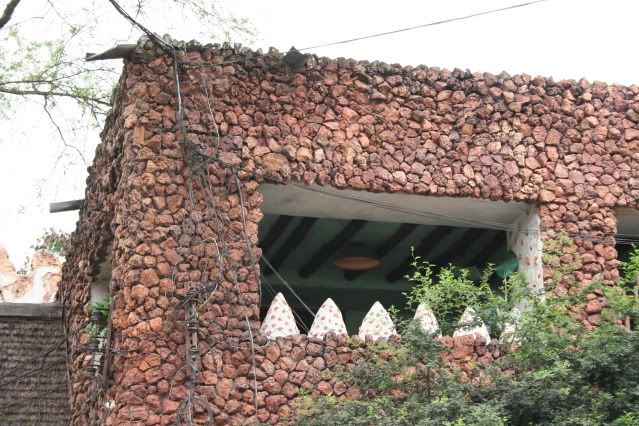 4. Find the tree of life, carved in wood!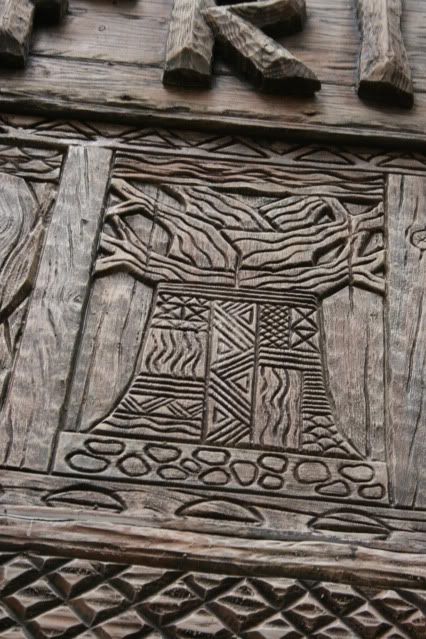 5. To get to this door you'd have to walk on water!
6. Can you spot two weasels, nose-to-nose?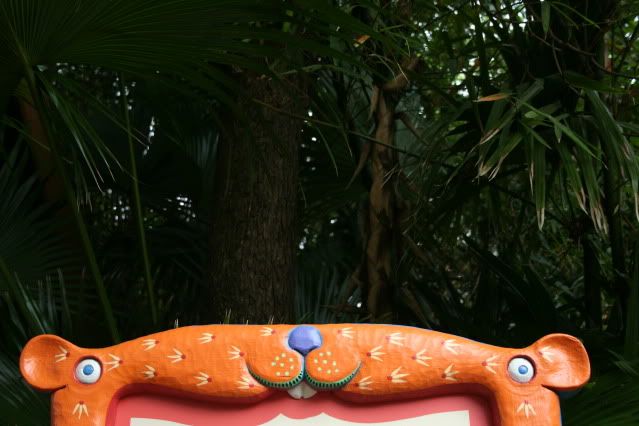 7. I think this stone tiger, resting under his moss coat, needs some love. Give his head a pat, but watch those teeth!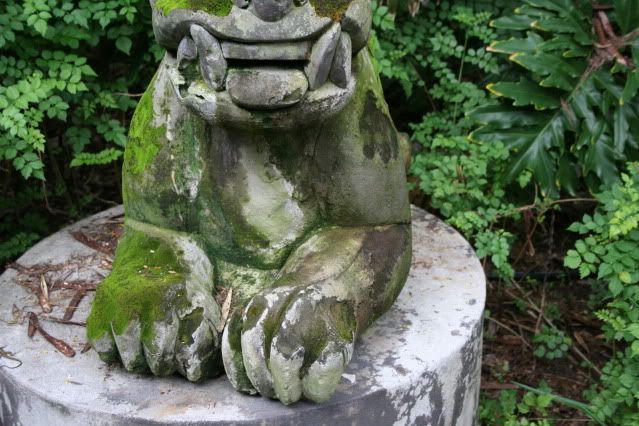 8. Man the fort and find this cannon!
9. Take a quick peek in one of these tiny mirrors. (hint: there's more than one!)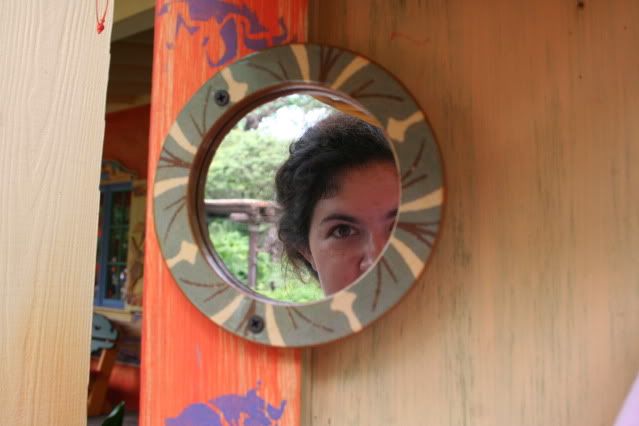 10. After all that walking, have a stretch alongside this taaaall giraffe!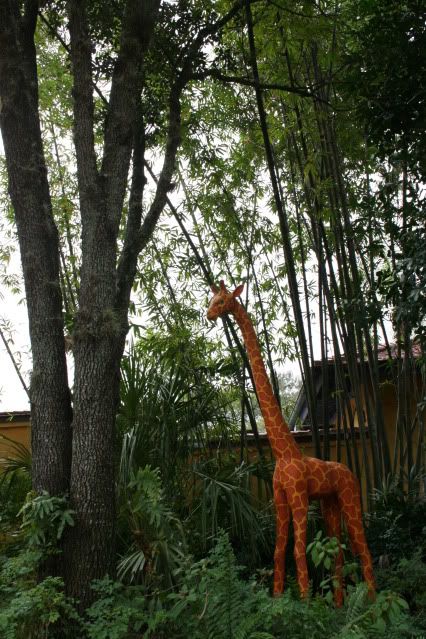 11. And don't forget to drink plenty of Ever Fresh Water!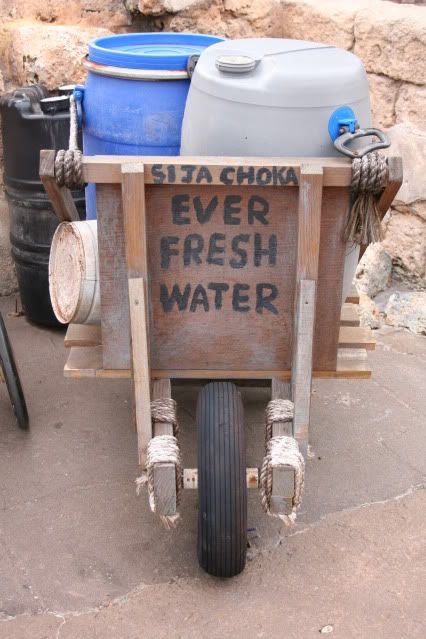 12. Find a frog and a fly sharing a cold coca cola!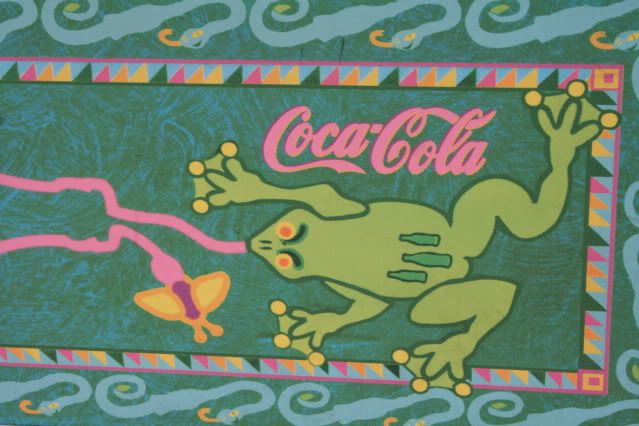 13. Look for a wild version of Hobbes (or Tigger!)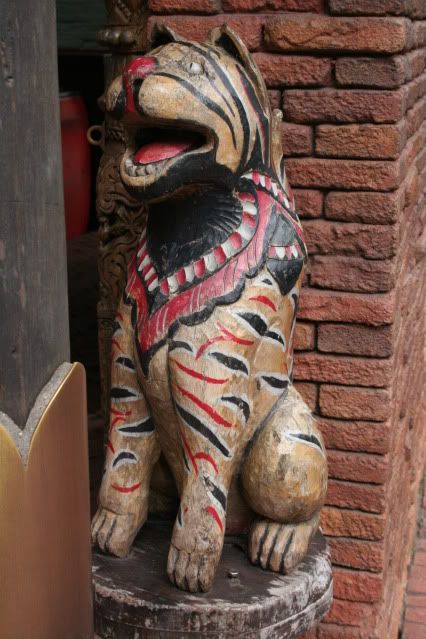 14. Someone was feeling real artistic when they installed this light switch!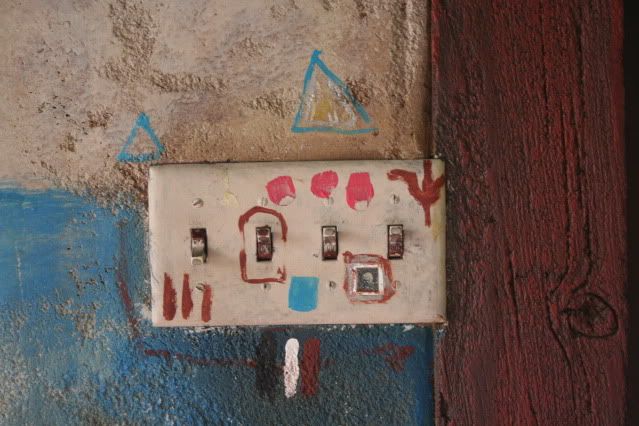 15. See if you can find this friend of Pascal's!
16. Find an abandoned wheelbarrow and a blue bench. (hint: they're in the same land)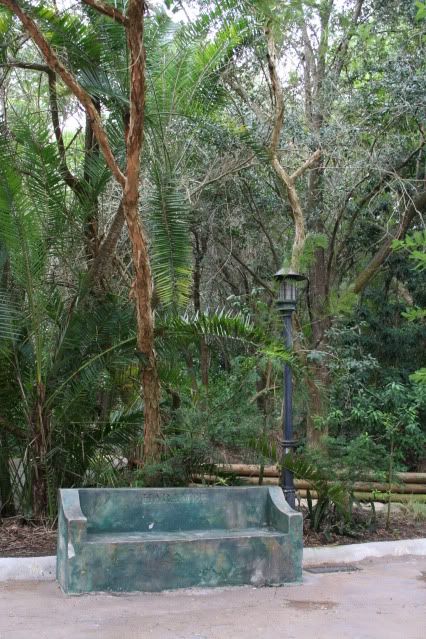 17. This one's pretty darn tricky! Somewhere in the AK there is a crate apparently destined for Disney's Old Key West Resort. I have no idea what it's doing there. Here's a hint: it's near where dinos might tread!
18. Last one! Look for a courtyard with a GORGEOUS old wall and beautiful tree. (seriously, it's SO pretty. I want to do a photo shoot back here!)
And if you find me there you get MAJOR bonus points. lol!
If you do try your hand at the scavenger hunt, be sure to comment/send some pictures and tell me how it went! Happy hunting! :)