Well, not the Florida landscape -- but in the stores and at the parks it sure is beginning to feel like the

holidays

! And it's not even December yet!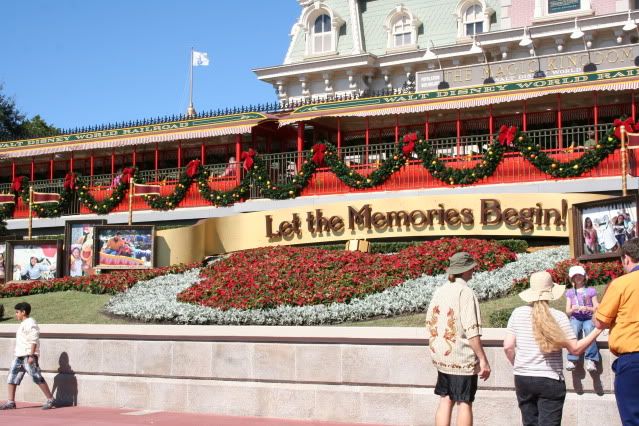 I was in the Magic Kingdom on

November 4th

, and they had just begun to deck the halls, the train station, Main Street, everything! Then again, the last Halloween Party was Nov. 1st and the first Mickey's Very Merry Christmas Party was Nov, 7th!
It did feel pretty crazy...not two days before the MK had still been festooned in orange and pumpkins. It's amazing how they put everything up overnight!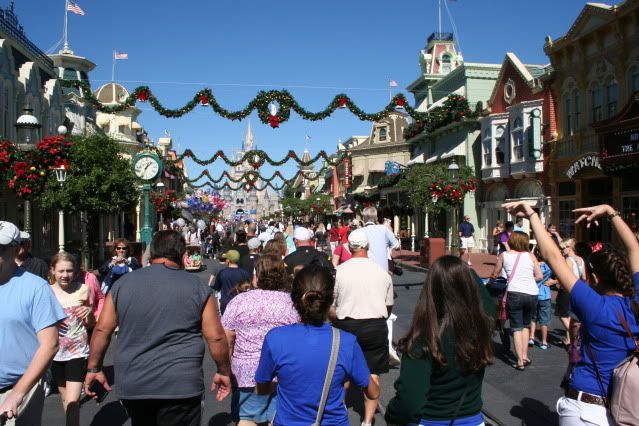 lol...love the girl to the right dancing to the Christmas music!
It still isn't Thanksgiving, but now I've been seeing holiday things around for long enough that it seems at least a little more normal. The other night when I went over to watch Wishes and the

castle lights

were looking frosty and breath-taking. And just earlier today I was debating the merits of a red sparkly felt snowflake and a sparkly gold pointy star in Target!
I've also been working on some frosty projects for my etsy shop lately...some Christmas/holiday cards!
I had a lot of fun designing this group of little snow people -- and giving each one their own little personality. I think the little smiling snow girl with the bow is my favorite! (for a link to the card click the photo!)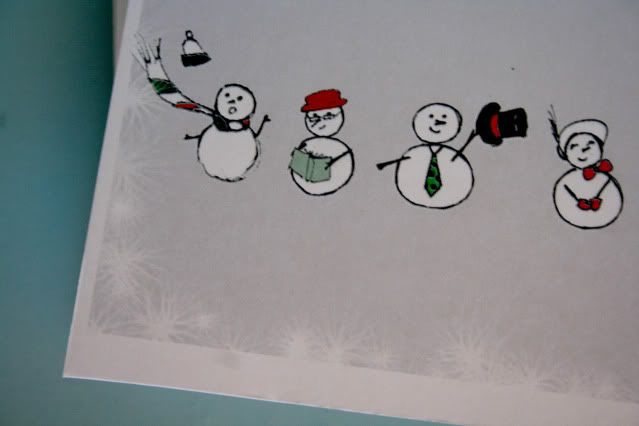 I like the windswept snowman too, though. And I had to include a bookish fellow in there!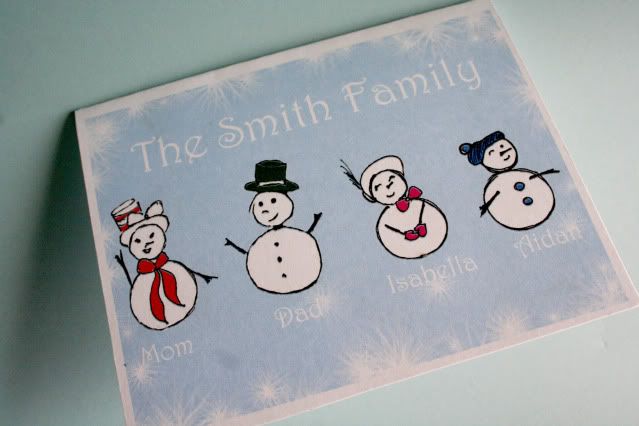 I recently added a personalized listing, where the card can be customized to fit the family, complete right down to the names!
So what do you think: is it too early to be thinking about Christmas cards and holiday decorations...or are you already dreaming of snowmen and tinsel like me?