Hello pixie-dusted blog readers!
First off, I do apologize for the complete lack of updates this past week! I actually had a quick visit back home, which was absolutely marvellous..got to see some fall colors, which I had been sorely missing.
Then towards the end of the week I was in DC for some of the festivities going on for the ND v. Maryland game. The Notre Dame Marching Band was there and everything...
A pic taken from the band concert on the capitol lawn. The Irish Band is simply the coolest! (I guess the Irish Guard - the guys in the kilts - are cool too...but those navy band uniforms beat everything!
)
ANYway, since my most recent snobbish adventures have been in DC, I thought it might be fun to do a cupcake Monday post about some cupcakes I found in our nation's capital! (Don't worry...next week we'll be back to the Disney cupcakes, but I figure it's fun to mix it up every once in awhile!)
While in DC I got to see one of my dear college friends, and she just so happens to be a big fan of cupcakes too! For some reason I associate DC with cupcakes (probably because of the show on TLC about the bakery, Georgetown Cupcakes!). We didn't get out to Georgetown, but we did get to try another super cute, super sweet spot!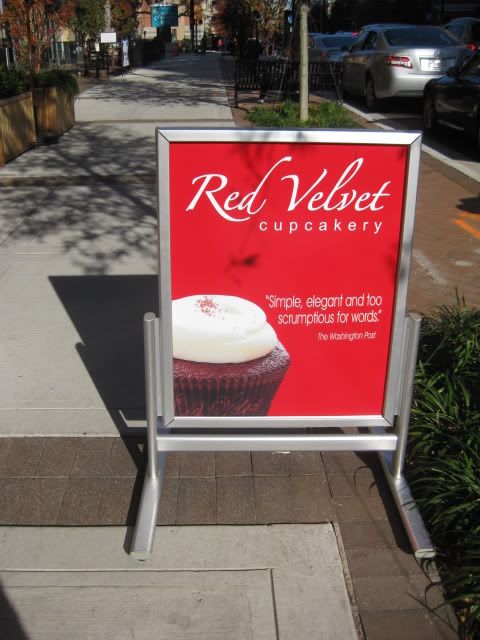 It's called the Red Velvet Cupcakery. (I love the word 'cupcakery.' It's just such a fun word.) This place was right near the Clarendon metro stop.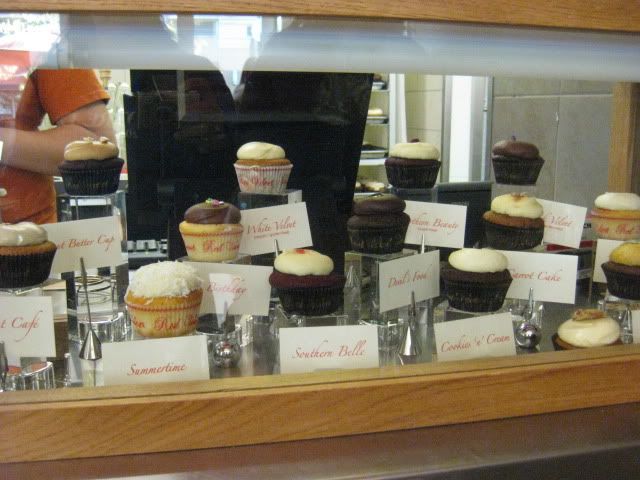 This cupcakery counter actually shared the space with a restaurant (I think it was called Rabbit or something rather funky like that - they had a cute rabbit/carrot for a logo at least...I remember that!)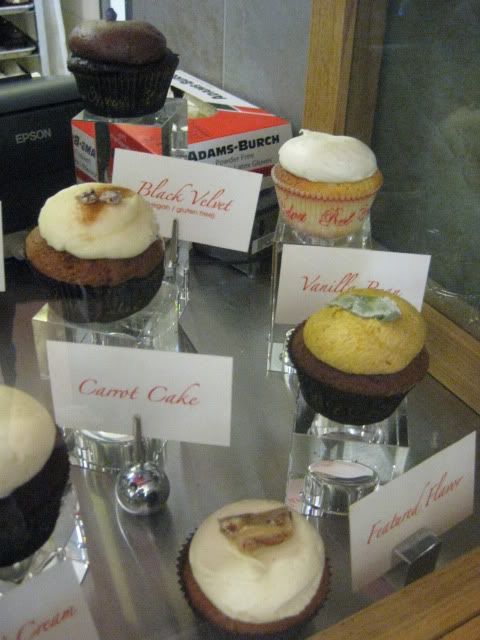 So many choices! There were some gluten free and some regular cupcakes. They also had two seasonal flavors: pumpkin spice and pecan pie. My friend went for the pecan, but I had to go for the signature red velvet cupcake of course! It was called the "southern belle."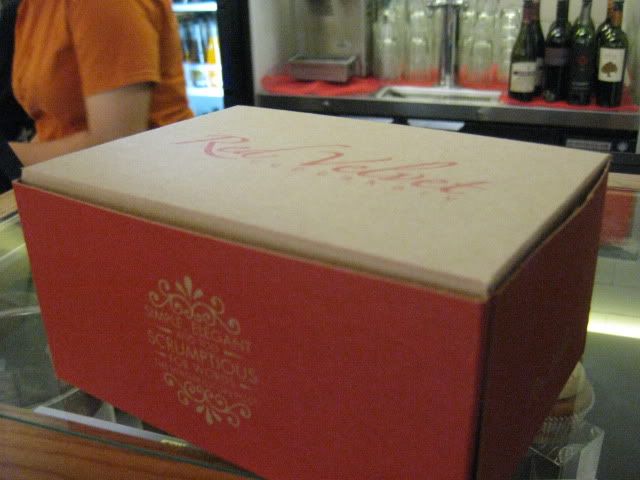 I'm a big fan of cute paraphernalia...so I loved the little box we got our cupcakes in! My friend saved it to use as a lunch box for the next day. I had an already-bursting suitcase, so there was no way I could take it!
My friend and I sat munching our sweets at a table in the warm sun on a blissfully chilly fall day, with bare branches above and crunchy leaves on the pavement below. I know. I live in Florida. I shouldn't complain...but I reeeeally love my autumnal and wintry weather!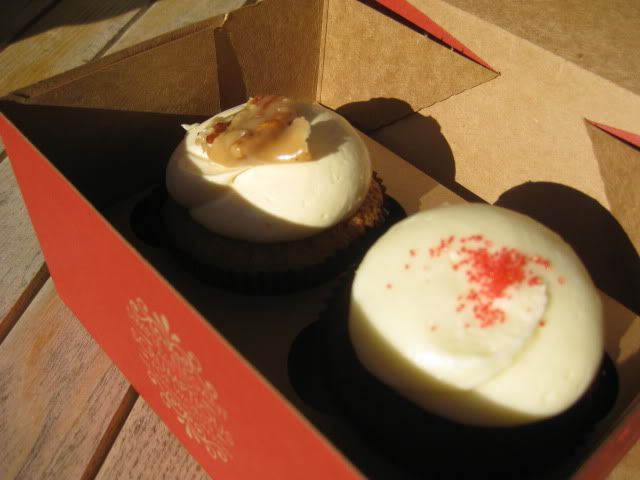 My Southern Belle cupcake was just delightful - and my friend loved the pecan one too. The red velvet cake was rich and nicely chocolaty, which of course I liked! And the icing was just perfect too! It was about $3.70 and just a normal-sized cupcake - what you'd expect to pay in a big city I guess. I don't like paying $4 for Disney cupcakes, but at least they are huge!
Hope it was a happy Monday!