I love

decorating for Christmas

. As soon as November rolls around, my fingers start itching to tie up red bows and hang

holly

around and about everywhere. I hold off until after Thanksgiving to put things up, but long before then I'm browsing Jo Ann's and Target and everywhere else for

inspiration

.
But the number one BEST place to look for inspiration is, unsurprisingly, DISNEY.
When Disney decorates, they create a

fantasy holiday

come to life. In the lobbies of the resorts or different corners of the parks, you feel like you're celebrating the season in your own mansion, lavishly decorated (and themed of course!).
Trees of all sizes abound. Swags and wreaths overhead are positively

bursting

with beautiful ornaments, each one so pretty you just want to sit and stare at it for 10 minutes to take in all the detail. Every other step you're tripping over a real poinsettia plant. You're completely immersed in it.
I absolutely love experiencing the

Disney World Christmas decor

, so I'm going to try to bring as many of those experiences as I can back to the blog for you guys! We'll see how many resorts/corners of the 'World' I can manage to cover before the 25th. ;)
Since I was just posting about a sweet snack at

Coronado Springs

, I figure we'll head back there to take a look at some of the southwest holiday trimmings!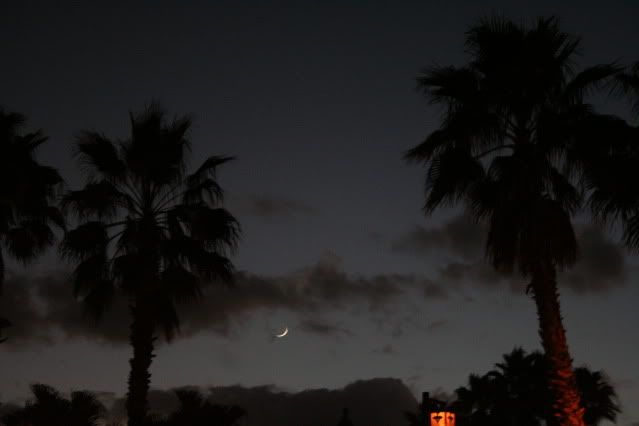 Not a Disney decoration but a natural one -- I loved the way the sickle moon hung over the palm trees as I headed from the parking lot to the lobby!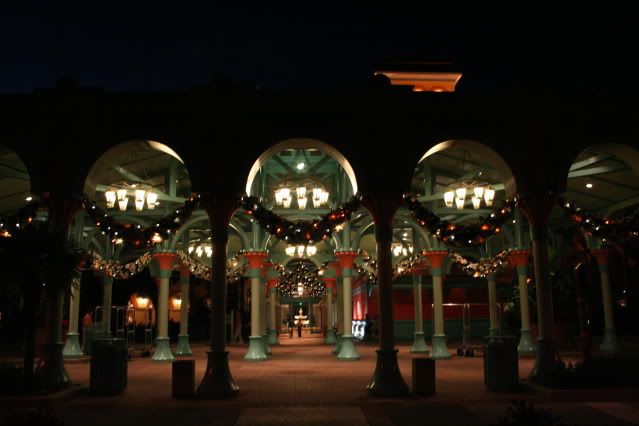 As I approached Coronado's port cochere, there were two things I noticed: tons of white poinsettias, and tons of GOLD.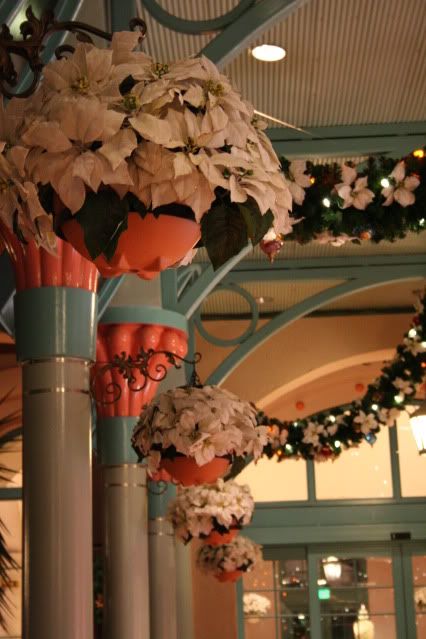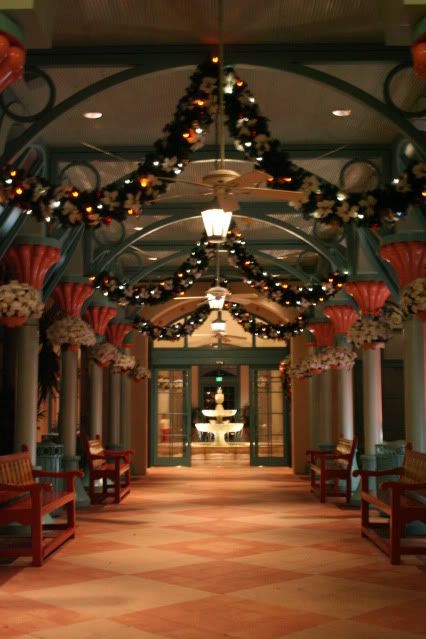 Normally you think RED for poinsettias, but I loved these white ones, the way they're sort-of tinged with pink. Plus they remind me of white snow, which I am sorely missing in Florida. A white poinsettia plant is now defs on my shopping list!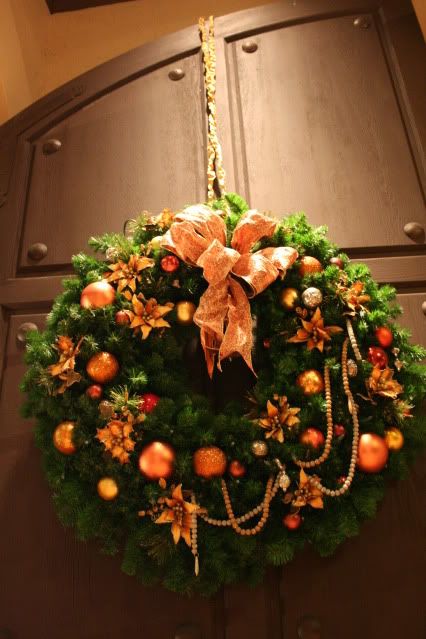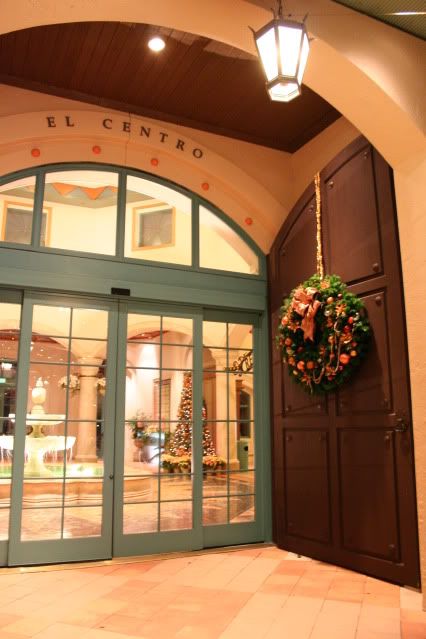 Let's take a closer look at the giant wreath decorating that mammoth door...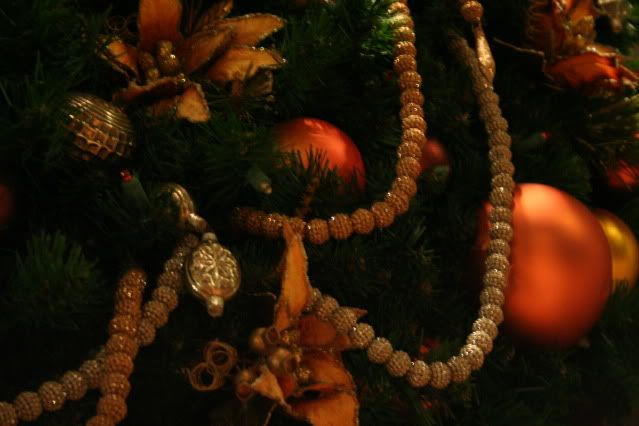 See what I meant about all the GOLD?? Gold-tipped flowers, warm amber and rust and gold tones for the ornaments. I especially loved the string of sparkly gold wound throughout the wreath!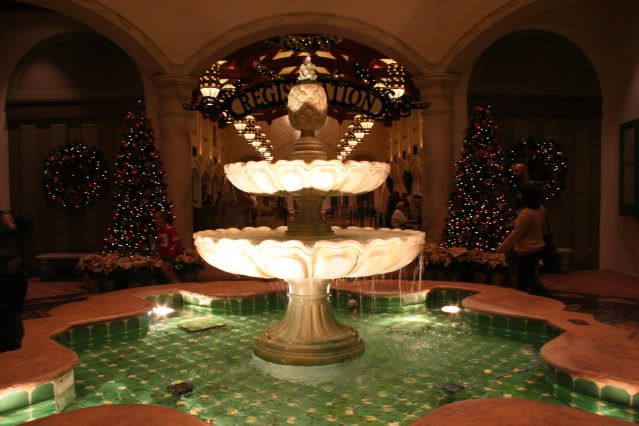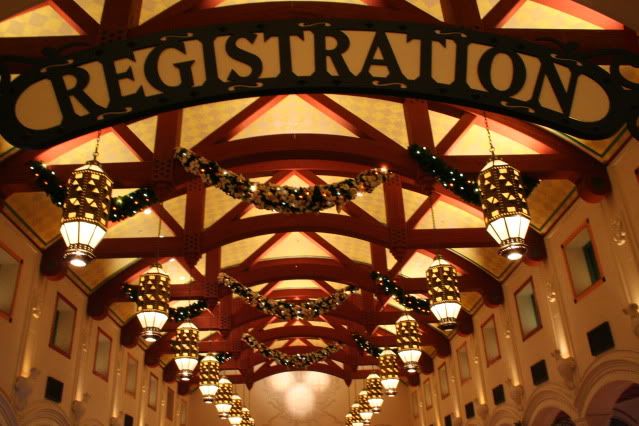 More sumptuous swags lining the registration hall!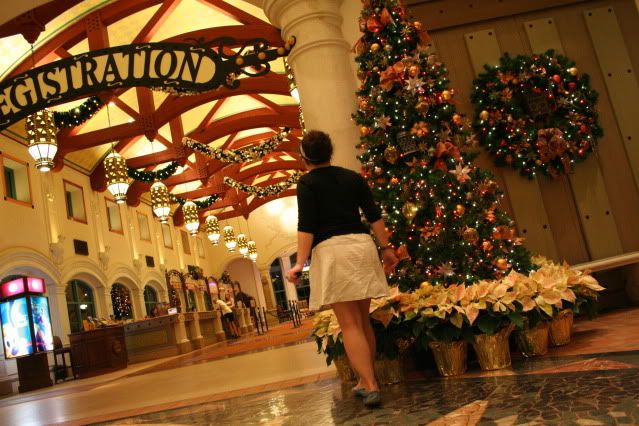 Take Christmas, dip it in Mayan Gold, and that's what I felt like I had stepped into!
I love ornament reflection pictures!
If you're at Disney World this holiday season and you see a girl standing in front of a tree taking ridiculous numbers of photos, chances are, it'll be me! ;)
Fun Fact: Poinsettia flowers are native to Mexico. I only learned this just now while googling how to spell "poinsettia," but it makes so much more sense why they were all over the place at Coronado. Ancient Aztecs used them to make dye. Cool.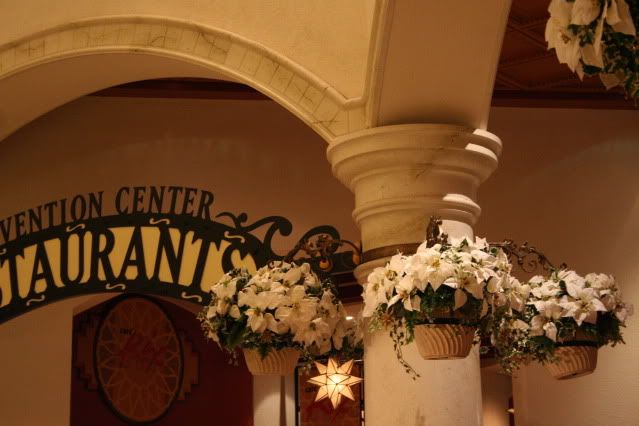 Every column in the entrance hall was flanked by four hanging baskets of poinsettias.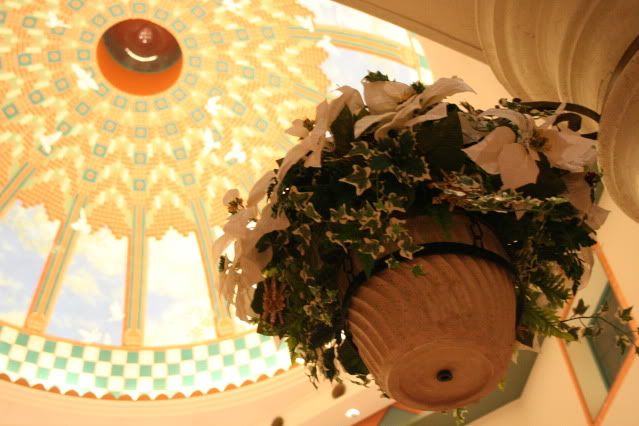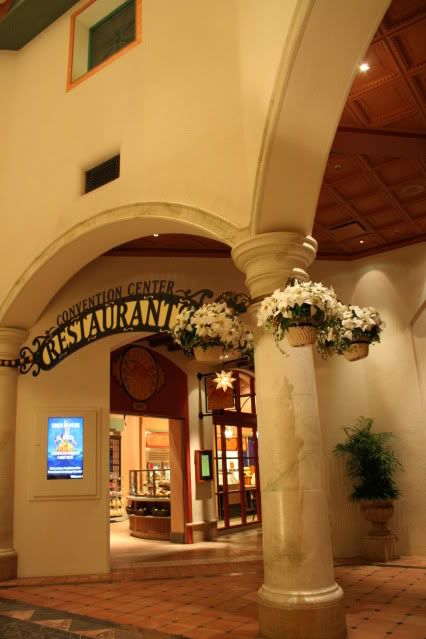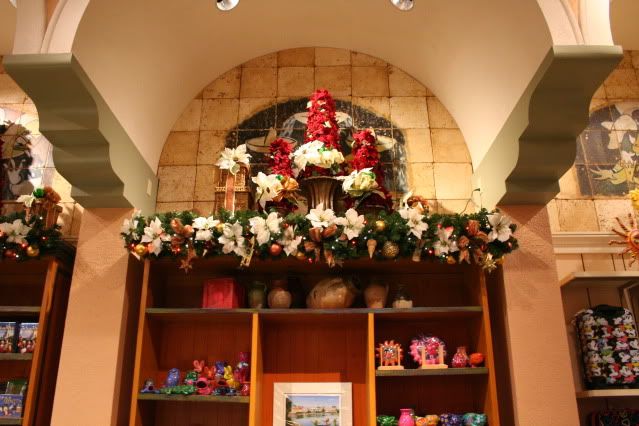 The first place I go to see the decorations: the lobby. The second: the SHOPS!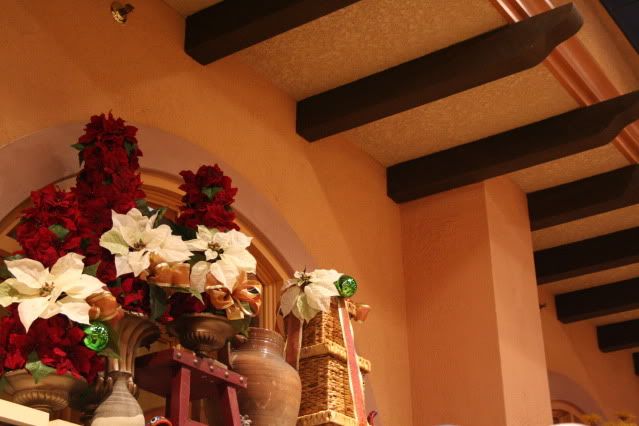 When I'm on the hunt for decorations, I inevitably notice little ordinary awesome details that I never noticed before. Love these exposed wooden beams in Jose's Shop!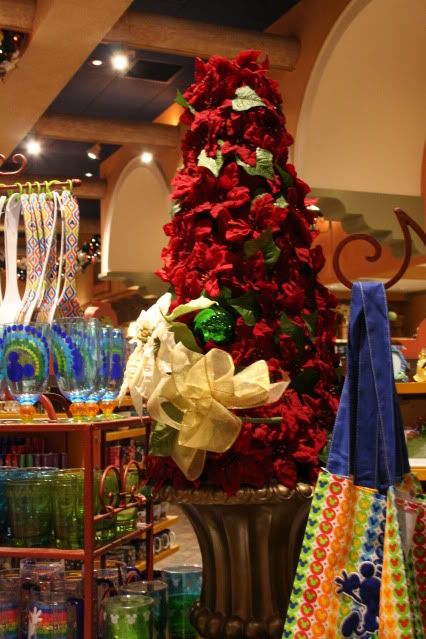 I want a tree made out of glowing ruby red poinsettias!
I think these stars already graced the Coronado ceiling before the holidays, but they sure looked good with all the decorations!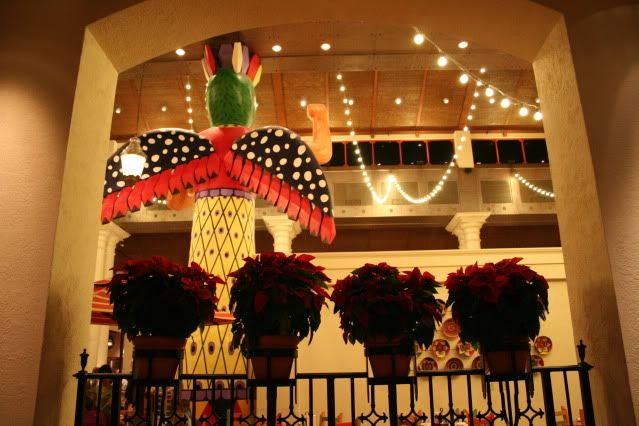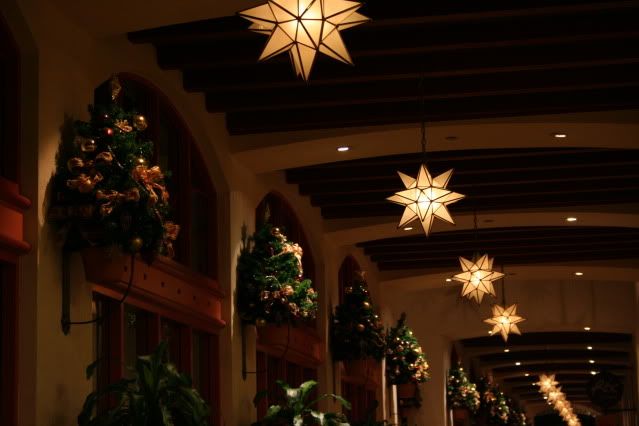 Along the hallway leading to Cafe Rix and the Pepper Market there was just a line of mini hanging Christmas trees. I wanted to take one home...it would be the perfect size for an American Girl doll...and pre-decorated too!
But don't worry, I grabbed my
oreo cake
and left before the temptation got too strong!
Any requests for resorts you'd like to see all decked out for the holidays?? Leave a comment!!