Ittt'sssssssss

MONDAY

! I hope everyone had a lovely day -- and you all know what it's time for...

cupcakes

!!
Lately I've been picking up extra shifts at some of the counter service restaurants on property. Mostly it's been busing tables and filling trays, but it's fun to try a different uniform and see what it's like working at different parks.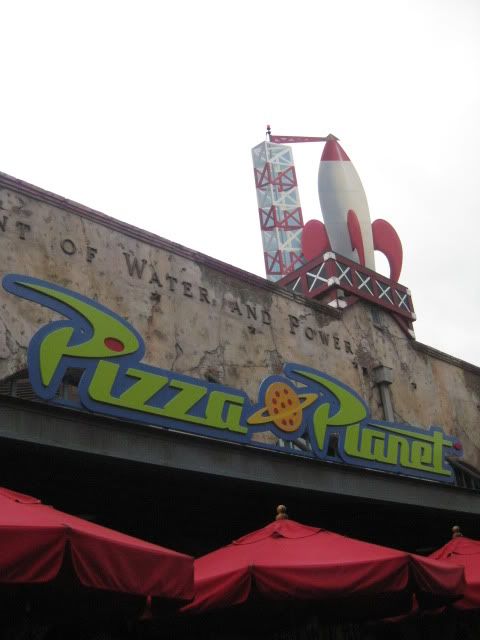 Last week I worked at

Pizza Planet

at Hollywood Studios, and I made a very interesting and unexpected discovery:
The menu at Pizza Planet, while populated mostly by ordinary pizzas and salads et al, ALSO has a very unexpected and amazing-looking

cupcake

!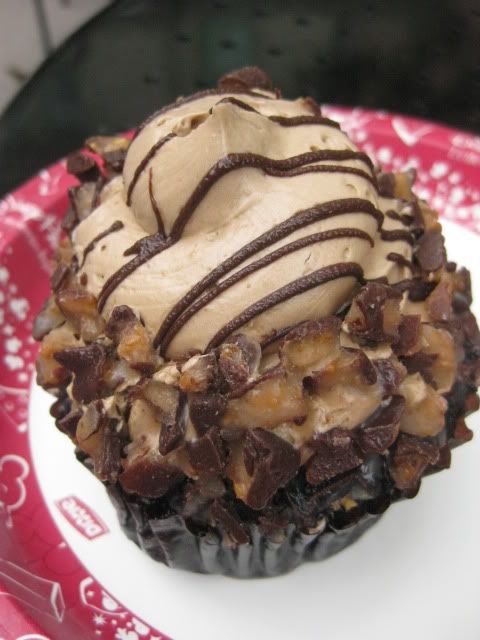 I know, who would have guessed it?? I would expect to find this bad boy over at Starring Rolls, not at a random quick service place!
It's called a

cappuccino cupcake

, and after spending all afternoon serving them up to guests, I knew I had to come back on one of my days off to experience this thing for myself.
I had never really spent any time in this corner of MGM (or DHS) before, but after spending a long afternoon floating about this courtyard washing tables and putting the chairs in order, I now know it rather well! It was nice to be back and know that I was in the guest's shoes this time!
And at last it was time to try that cupcake!
I decided not to eat it at Pizza Planet, mostly because I wanted to sit at one of my favorite cafe establishments which was right nearby...
As a writer myself, I have a very great fondness for the

Writer's Stop

. Really, if you think about it, it's completely irrational. Writers don't actually hang out here. It's just Disney sneaking into my subconscious and saying "You're a writer?? Then you'll love to buy expensive books, $5 cookies and overpriced coffee at our lovely writer-themed cafe!!"
But I have decided to make the Writer's Stop into a *legit* writer's stop by bringing a notebook or a story to write every time I go. In fact, I'm planning on hanging out there regularly. The Writer's Stop should have a

resident writer

, don't you think?? ;)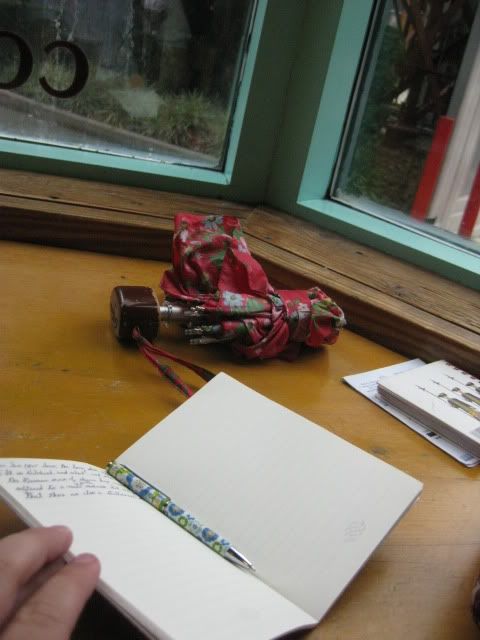 Today I was writing in one of my many partially-filled tiny notebooks, this one has a short story about Europe.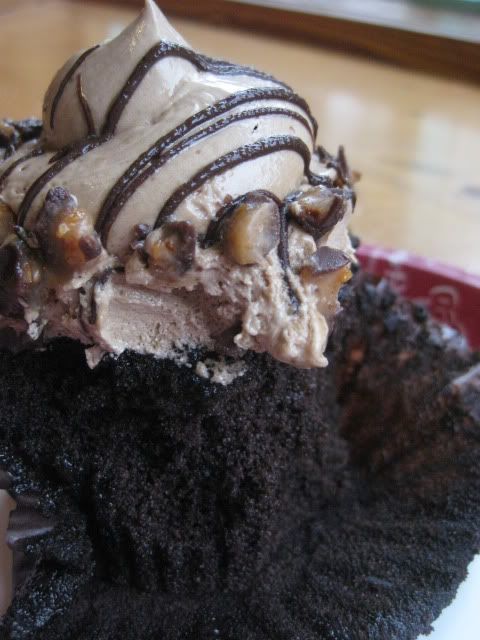 ...and, of course, having my cupcake! I don't mind the writer's stop's selection of muffins and cookies, but I rather wish they sold some cupcakes like this too. Buzz's cappuccino cupcake was very nice...although, I have to admit, it was nothing like the fresh cupcakes at the bakeries. And somehow I felt like it tasted slightly of marinara sauce and pizza, lol!
I know they keep the cupcakes in a fridge with just cupcakes in it, no pizza, so maybe it was my imagination. There definitely was a bit of an aftertaste though...the icing was good, but had the taste of fake rather than real butter. Overall I'd give it a

7 out of 10

.
But it was still good enough for me to finish every last bite!
I love sitting in those

windows

of Writer's Stop watching the world go by. I had been expecting it to rain, but the deluge held off, so I decided to stick around the park a bit longer...
I noticed the

Osbourne lights

are already going up on the Streets of America!
The lines were long that day (the parks have been fairly crowded lately, what with Halloween and fall breaks and Food & Wine), so I eventually wound up at one of my favorite DHS attractions why generally has no wait...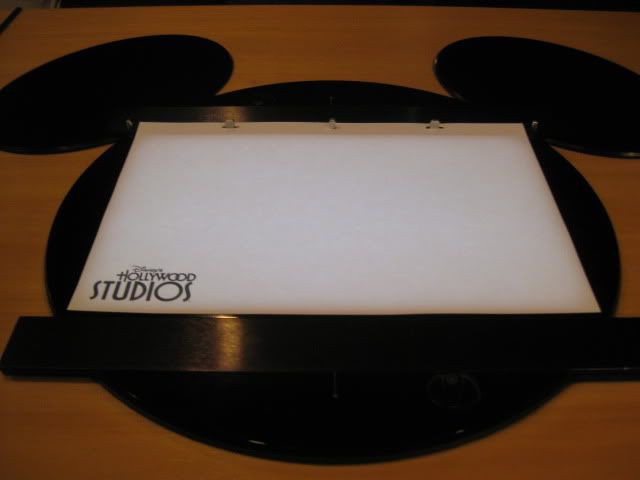 There's nothing like a

newly sharpened pencil

! lol, so I was a writer and an artist that afternoon!
I've heard there are two dozen different characters you get in that class, and I'm always hoping for a new one. Today we got

Minnie Mouse

, who I've done several times before. So I decided to spice it up by giving her a little witchie hat!
Kinda cute, no? I've made it part of my apartment's Halloween decorations by putting it up on the fridge, lol!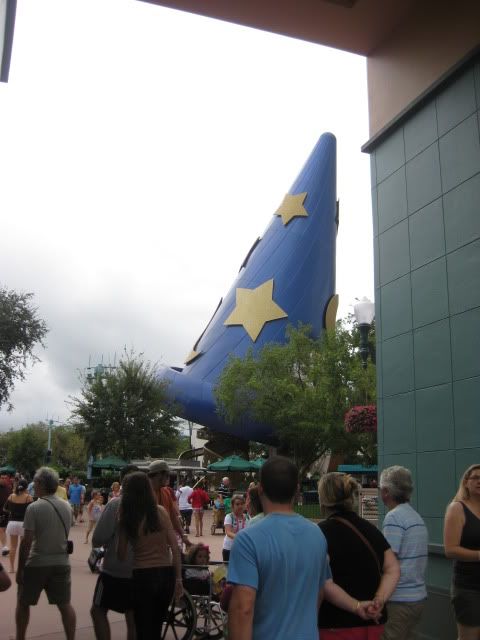 Au revoir Hollywood Studios! It was a fun afternoon, and definitely an interesting cupcake find!