Just in case you aren't completely worn out with pumpkin pictures, here's just one more (quick!) post to finish off the Main St. pumpkin series! We've seen the scarecrows in town square, we've been window-gazing above the shops all the way down Main St...but what about the opposite end of Main Street, the hub!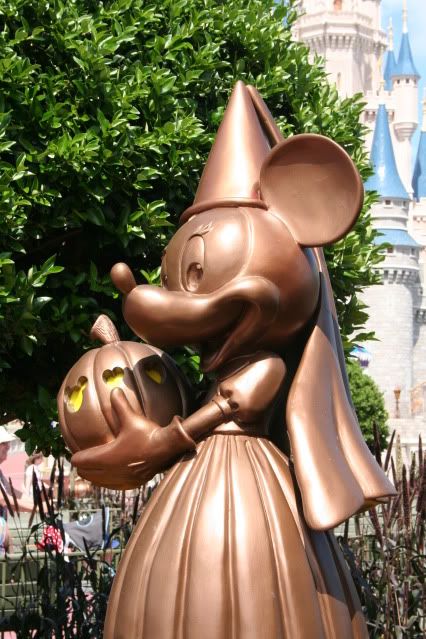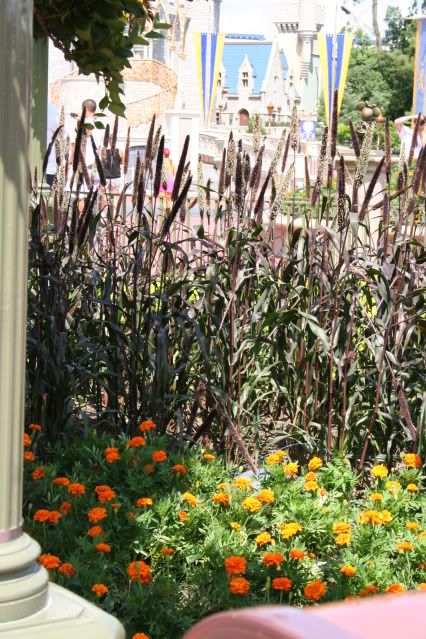 The hub is filled with spooky cattails and some new bronze statues! Ordinarily you've got the partners statue and the smaller character statues (Dumbo, Pinocchio, Chip and Dale, etc.) on pedestals, but for Halloween there are a few more familiar faces out...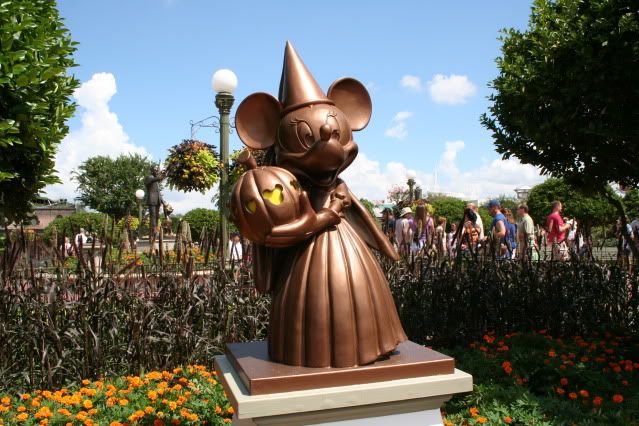 I absolutely LOVE Princess Minnie -- she looks so adorable!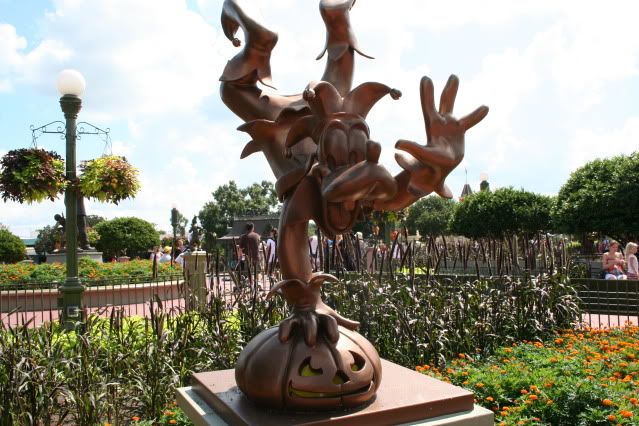 And here's a silly jester who's just goofin' around!
Musketeer Donald has carved Daisy onto his jack o' lantern...how sweet is that?
Pluto's all ready to serve as the second musketeer! Since Goofy's a jester, Mickey must be the third musketeer -- but I guess they couldn't add a Mickey-as-musketeer statue since he's already standing with Walt!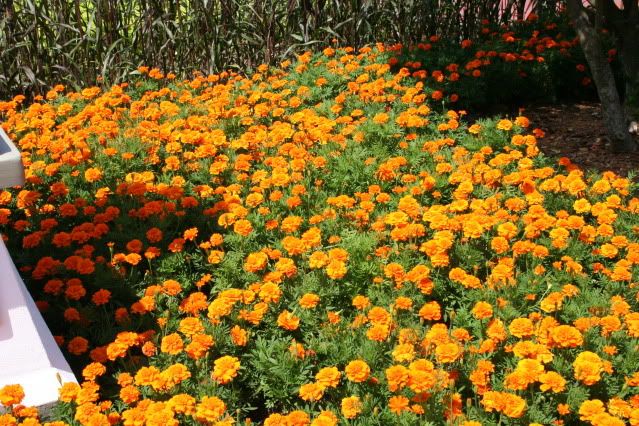 There's lots of orange in the Magic Kingdom flower beds this time of year!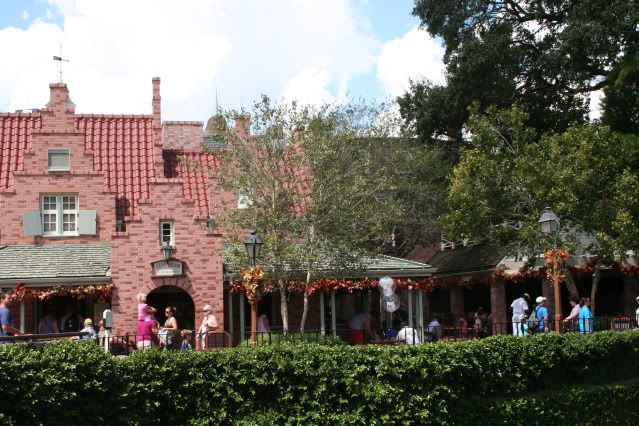 The fall swags across the bridge in Liberty Square caught my eye, so I went over to check them out!
It's Sleepy Hollow...of course it's got to have some good spooky decorations!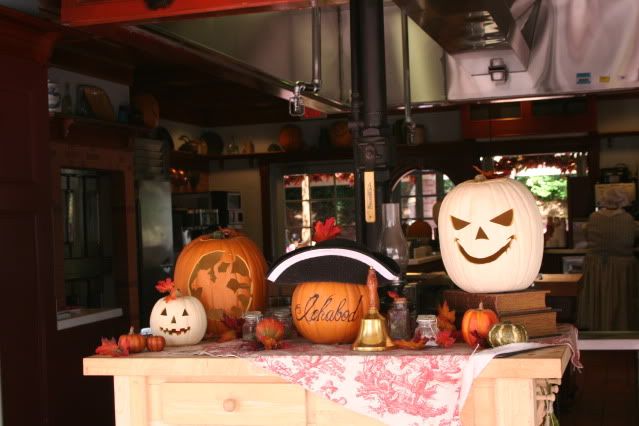 The kitchen doors to Sleepy Hollow are open, and they've got some heads for the headless horseman to choose from...lol!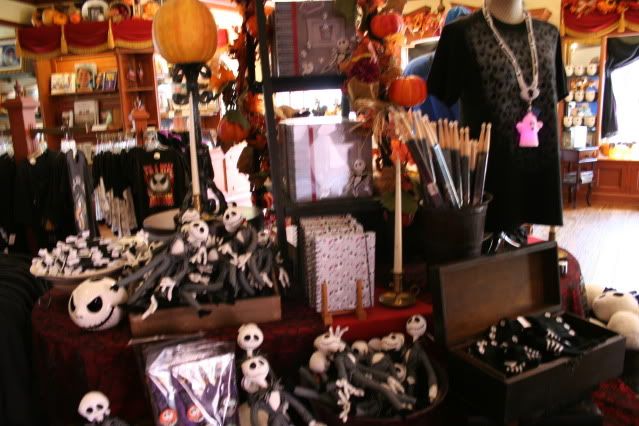 There's lots of Nightmare before Christmas merch in the Liberty Square shops!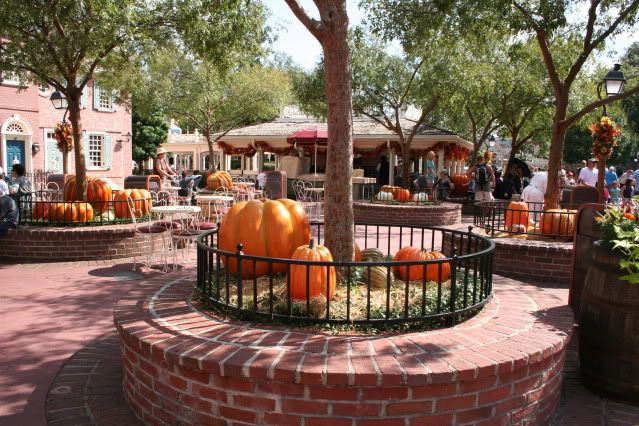 One of my favorite parts of the Halloween decor is tucked in this little courtyard between the Hall of Presidents and Columbia Harbour House...it's a pumpkin patch! And it's got some pretty GIANT pumpkins too!
Alright, just one last photo from Main Street itself I didn't get to post earlier...this is what you see leaving the park.