Hey all! Well I didn't want to miss this week's

cupcake post

, and I know I've done a s'mores cupcake recently -- and I've also done a cupcake from the Boardwalk Bakery recently, but the

s'mores cupcake

from the Boardwalk was so good that I decided I just couldn't wait to post about it!
I dropped by the BB and grabbed it to go, so that I could sit cozily in my apartment and have it with a glass of nice cold milk and a book! Also, I have to show you the

bookmark

I've been using lately: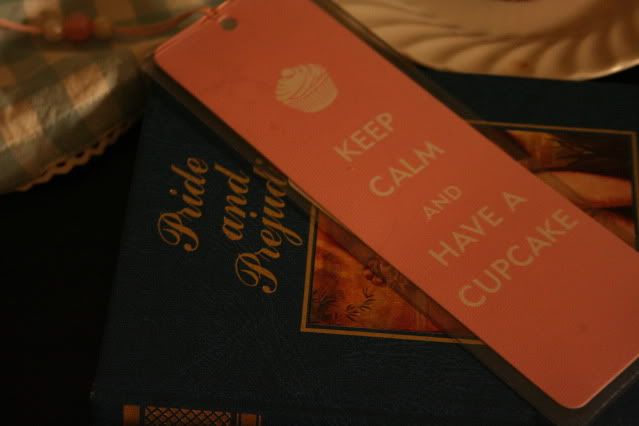 For a girl who loves Great Britain and loves cupcakes this is, like, the coolest bookmark EVER. "

Keep calm and have a cupcake

." I think that's going to be my new philosophy!
Really, it wouldn't be such a bad motto to have when you have a lovely cupcake like this to sample!
Yuuuuuuuuuuuuhhhhhmmmmmmmmmm.
Once again, the Boardwalk blew me away with its amazing, light, lovely

icing

(this time it was tasty and

marshmallow-y

). If they sold that icing by the tubful, I would totally buy it. On second thought, it's a very good thing they don't, because if they did I would probably gain 10 pounds just from eating icing, lol!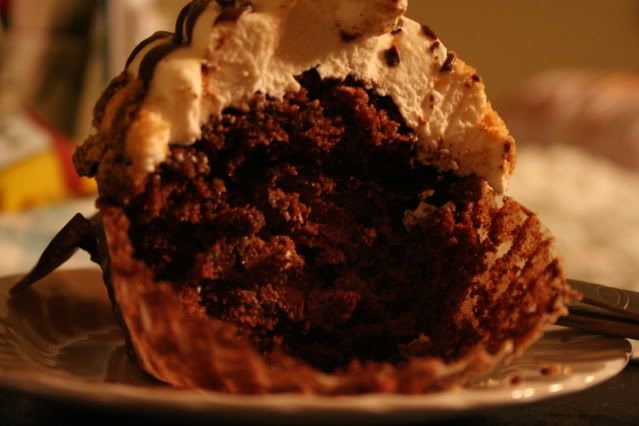 This cupcake had a wonderfully

chocolate-y mousse

in the center. The Wilderness Lodge s'mores cupcake left me wanting more chocolate, but this one was perfect for a chocolate-lovin' girl like me!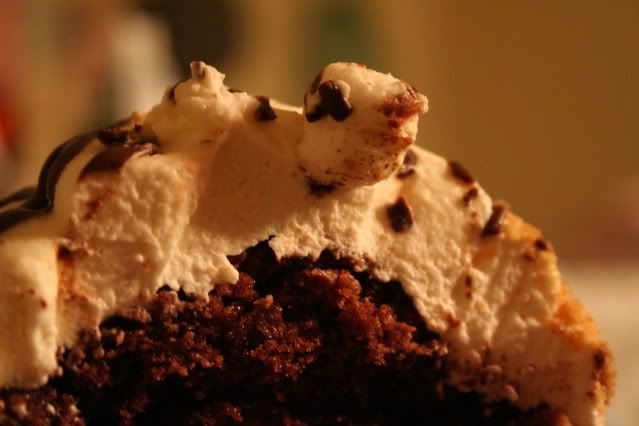 One last pic, because I couldn't resist. Somehow cupcakes make the week go faster! :)