I have decided. On this blog, Monday's

pinch of pixie dust

will always involve:

CUPCAKES

.
There are so many tasty tiny treats at WDW, it's hard to decide which to start with!
But I think I'll start off with the most recent one . Last week, there was a very wet, drizzly afternoon. I was feeling restless - I just needed to get out of the house. So I caught up my umbrella, stuffed some books and letters to write into my purse, and went out.
Where to go at Disney when it's rainy out and you want to be cozy?
After a little deliberation, I turned my tires towards

the Wilderness Lodge!
It was very quiet as I drove under the rustic arch. I love how the rain hushes the world like that. The fellow at the security gate said "have a nice time,

princess

." I love that too.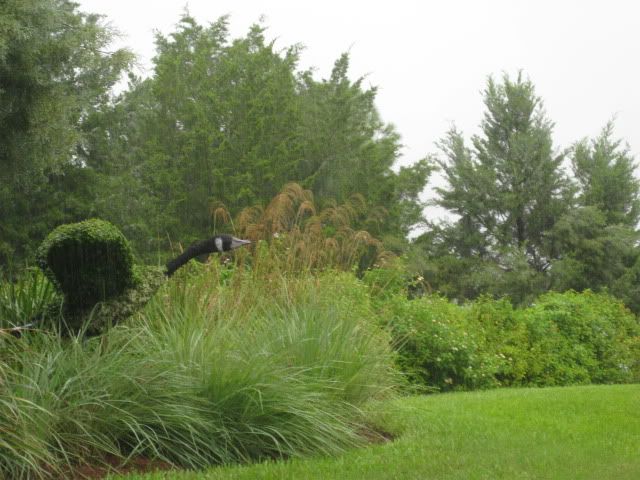 The buffalo had gone in, and today there was a green goose out front guarding the lodge.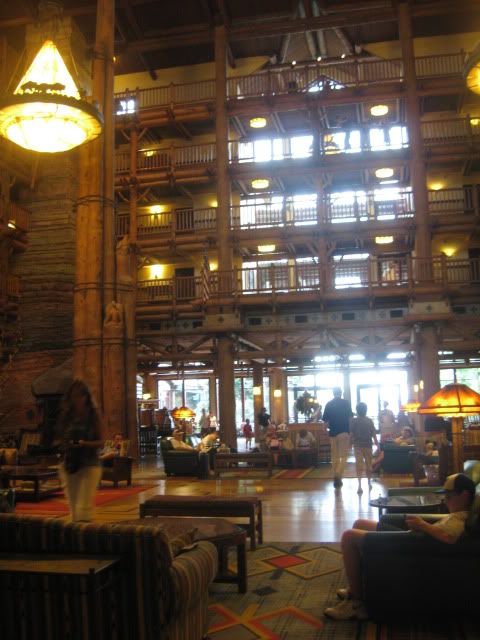 Ahhhhhhhhh...there's something about entering a Disney lobby. Just the smell is enough to make you smile and feel instantly relaxed.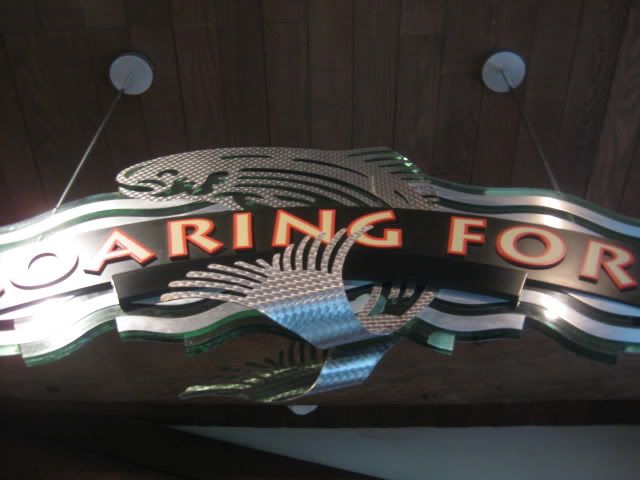 First stop:

Roaring Fork

. It's cupcake time.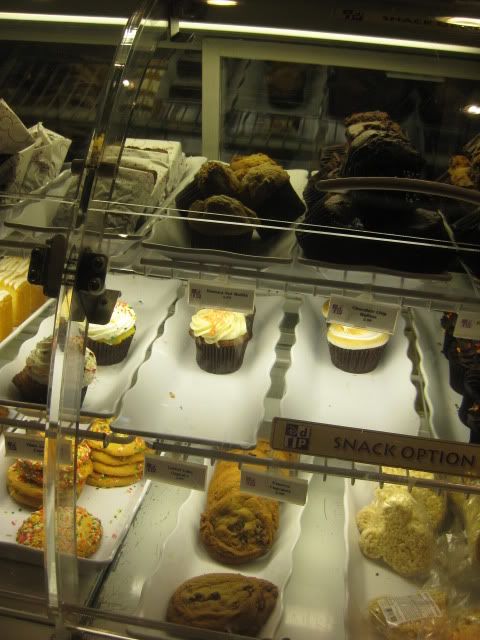 I weighed my options: there was a lovely-looking carrot cupcake which I had actually already tried (will have to save that for another Monday!), and I was in a chocolate-y mood, so I went for the impressive-looking

s'mores cupcake

.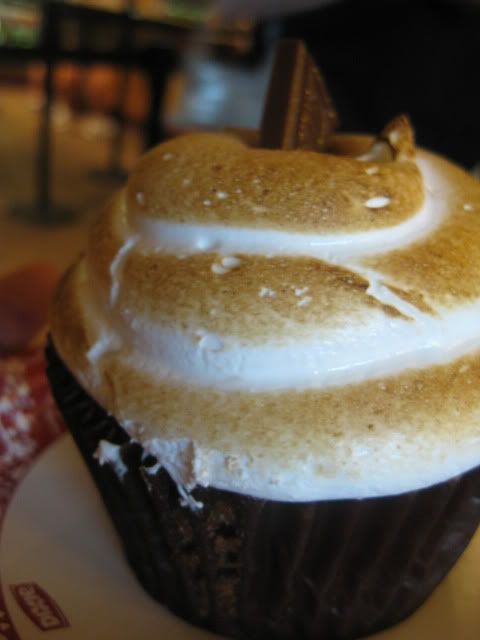 Ohhhhhhh YEAH. That is one big. bad. cupcake.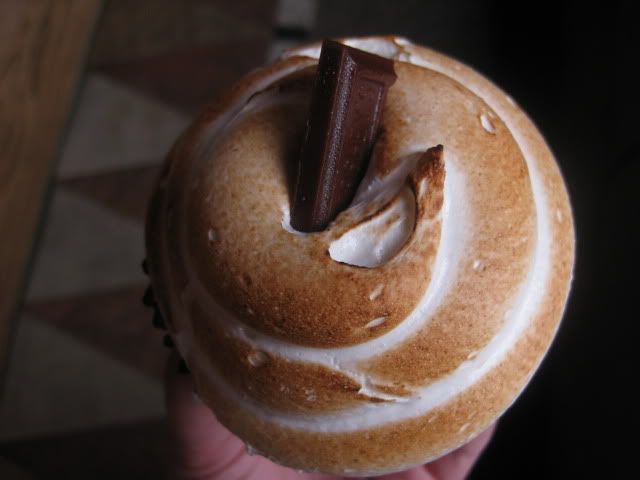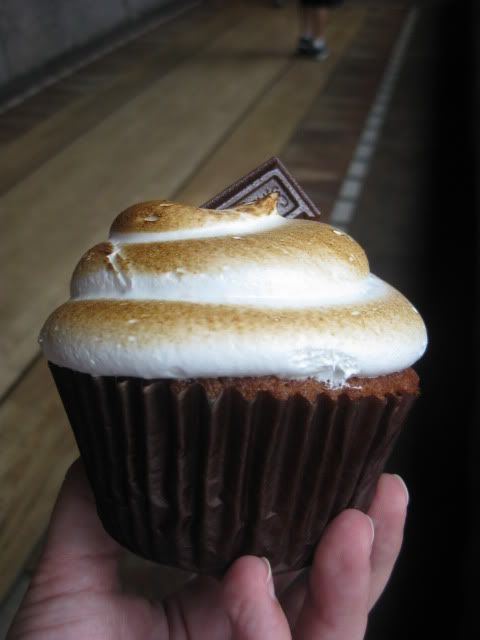 I snapped a few pics, then took my treat up a floor to this cozy table overlooking the lobby.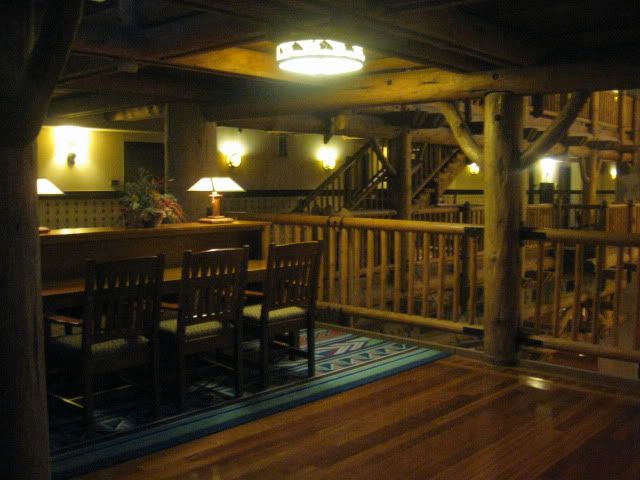 Occasionally the peace and quiet was interrupted by the folks at Whispering Canyon bellowing for ketchup, but that just added to the atmosphere, lol!
It was the perfect place to sit and read and write some letters...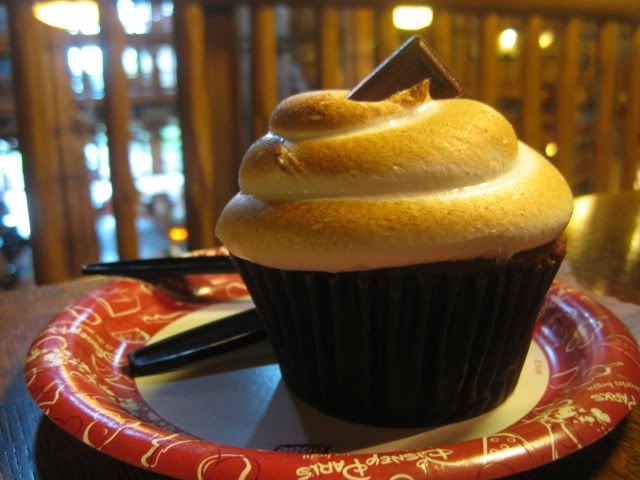 ...and, of course, sample the cupcake!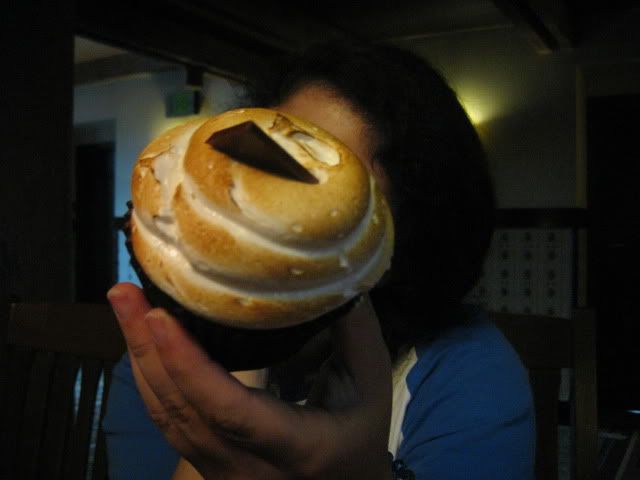 The icing was absolutely lovely - so marshmallow-y and creamy. The cake itself I was expecting to be chocolate, but it was graham-cracker-y instead. Not bad, but a bit of a let-down...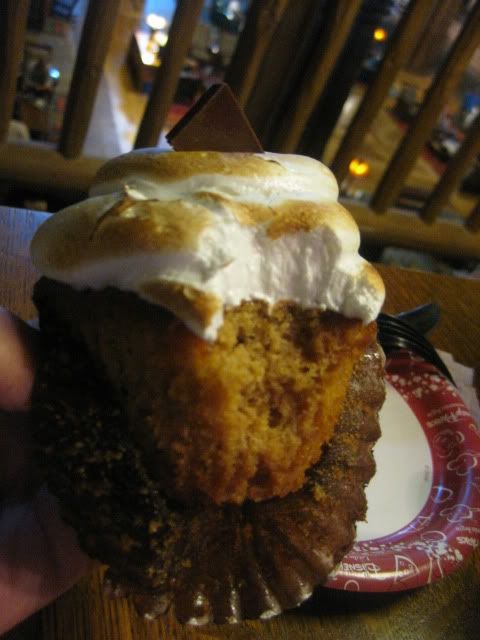 There was a square of Hershey's chocolate embedded in the cake as well as one garnishing the top, which was good, but it could've used another square or two.
It was a very nice cupcake. But it could've been perfect if only there had been a little more chocolate! Then again, for me, that last statement could probably apply to most desserts! All in all, I'd give the WL

s'mores

cupcake 8 out of 10 snobbish stars!
Hope you have a happy Monday!