It's always hard to pick favorites at Disney, because there are so many fantasmagical resorts and restaurants and rides to love.
But I've been thinking lately...if I absolutely had to pick an

ultimate WDW favorite

, then it would probably come down to a toss-up between my darling Polynesian....and

Wishes

.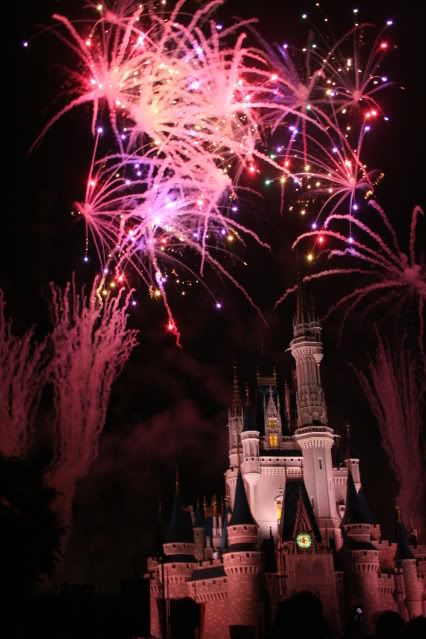 Wishes is great because it involves the

castle

, which I could stare at all. day. long. Then there's real-life pixie dust (aka fireworks)...princess music... ...

Tinkerbell

flying through the sky...and so many wishes. When those trails of light go shooting up into the sky, all your silent prayers and hopes seem to shoot up to heaven along with them.
Wishes started in 2003, and I was fourteen the first time I saw it. Since then I've wished so many dreams on those

glittering sparkles

bursting over the Magic Kingdom sky. Some of those wishes, like getting into Notre Dame and finding a job, have come true. Some I'm still waiting on, lol.
But regardless, there's something about that

castle

and that

music

and those

fireworks

that gets me every time. One of my favorite things about being in Florida has been going over to see Wishes as often as possible!!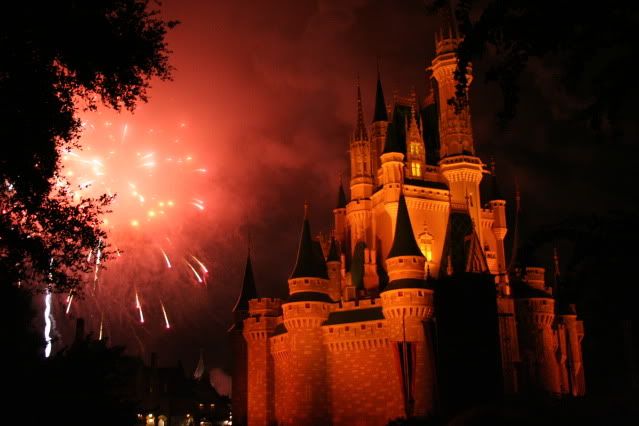 My plan is to see it from every angle, but while I'm still studying up on the best Wishes viewing, I was feeling reminiscent about Wishes tonight, so I thought I'd do a little picture homage for all you Wishes lovers out there!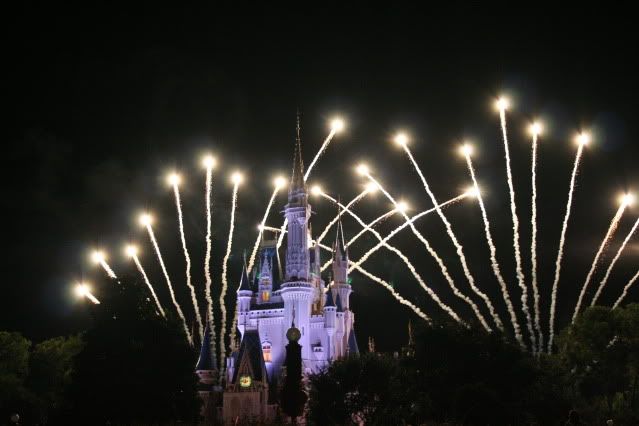 Because, really, who doesn't love a good Wishes picture??
My favorite part is when all the characters' voices speak their wishes -- I listen breathlessly every time whisper along...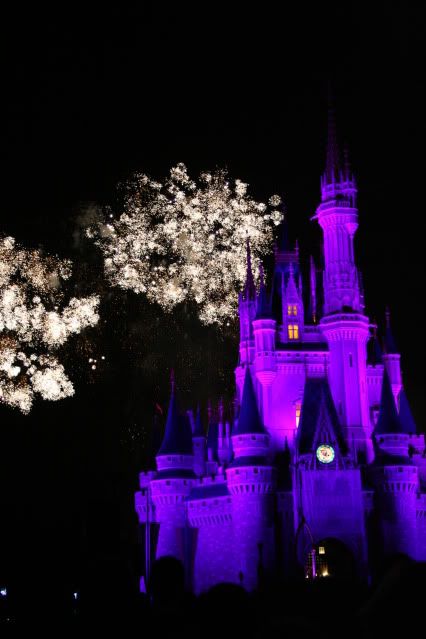 "I wish...I could go to the ball!"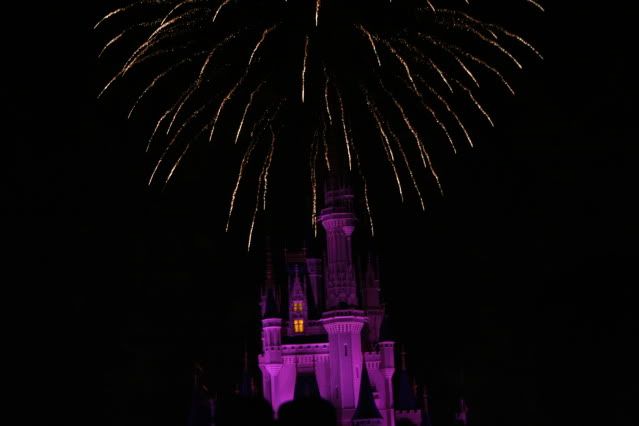 "I'm wishing...someday my prince will come!"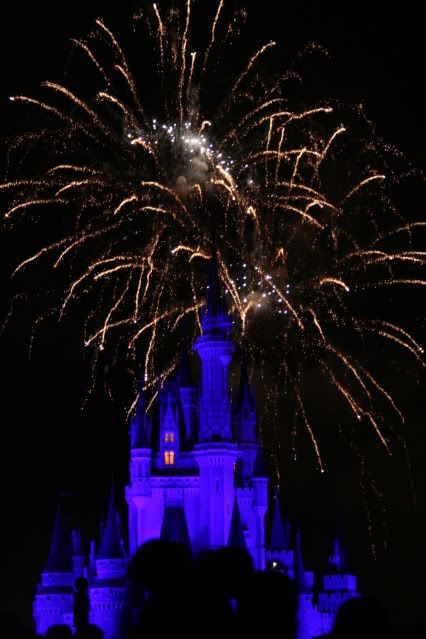 "I wish...we'd never have to grow up -- off to never land!"
And the nicest thing of all about Wishes is that, for those 20 minutes, all the little worries don't matter. I don't have to think about regrets of the past or niggling chores of the present or uncertainty in the future, or anything else.
For that 20 minutes, the world becomes a different place, where it's just you and your wishes...and that is some pretty perfect pixie dust.