These past few months have been very DISNEY. When I haven't been trying to get a job at Disney, visiting Disney, or actually working at Disney, I've been thinking about Disney.
It's non. stop! ;)
I've always loved scrapbooking and creative things, so earlier this summer I decided to work on some designs for

Disney countdown calendars

. I recently opened up a
shop on etsy
, and I thought it would be fun to try to sell some.
If you've read my trip reports on the DIS, then you might remember this

Ariel countdown

I made for a Disney cruise trip:
It was two and a half feel tall and constructed of more than one hundred mickey head paint chips obtained on a super-secret mission to Home Depot.
lol, the countdown calendars I'm making for etsy aren't quite on the same scale as Ariel - they're more like 15 inches tall - but they're just as

princess-y

!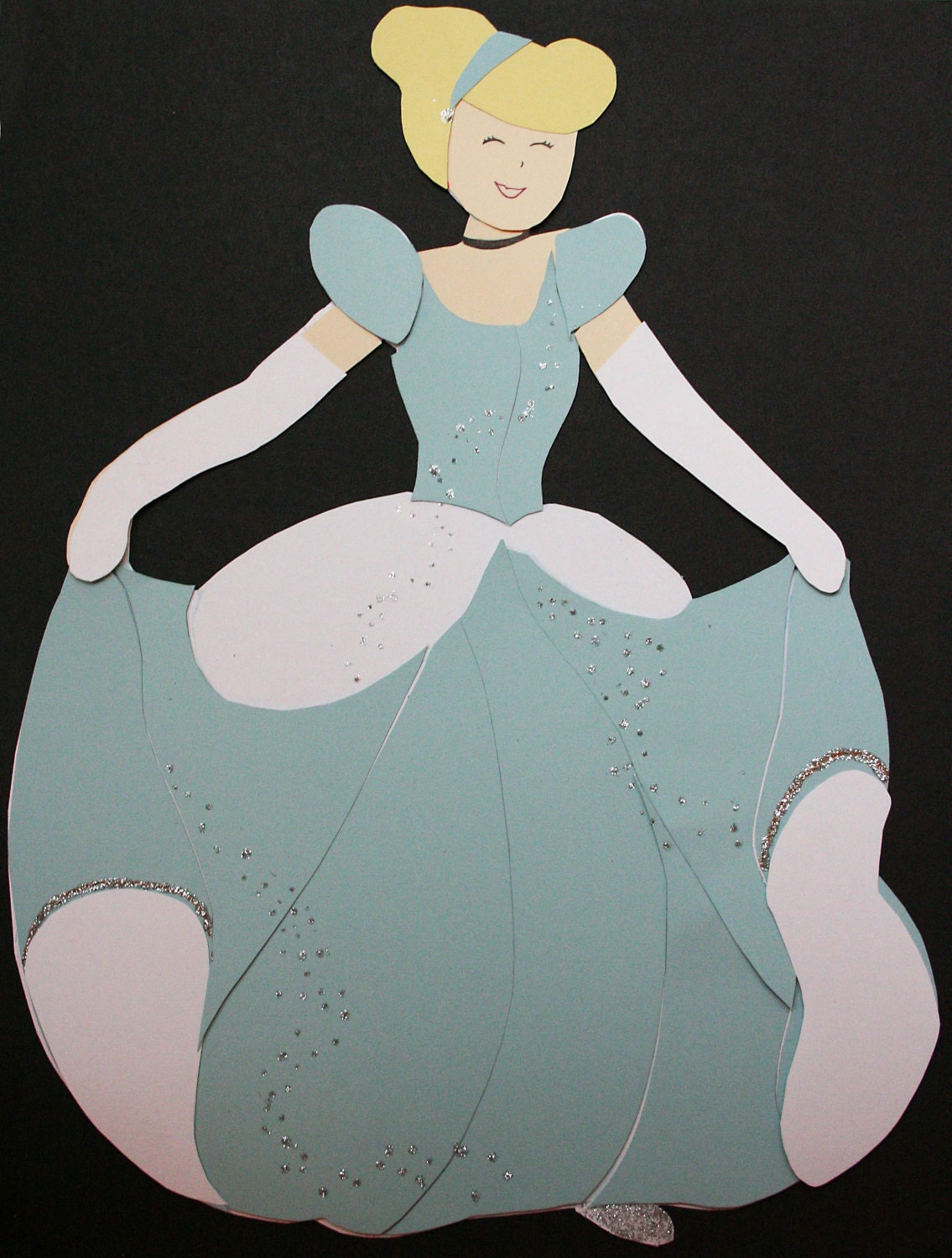 The first one I made was

Cinderella

. It's kind-of a "count-up" the way Ariel was, because instead of taking down a piece every day, you add one instead. It's like building a puzzle, and at the end, once you've counted down and added all the pieces, you have the whole princess, like in the picture!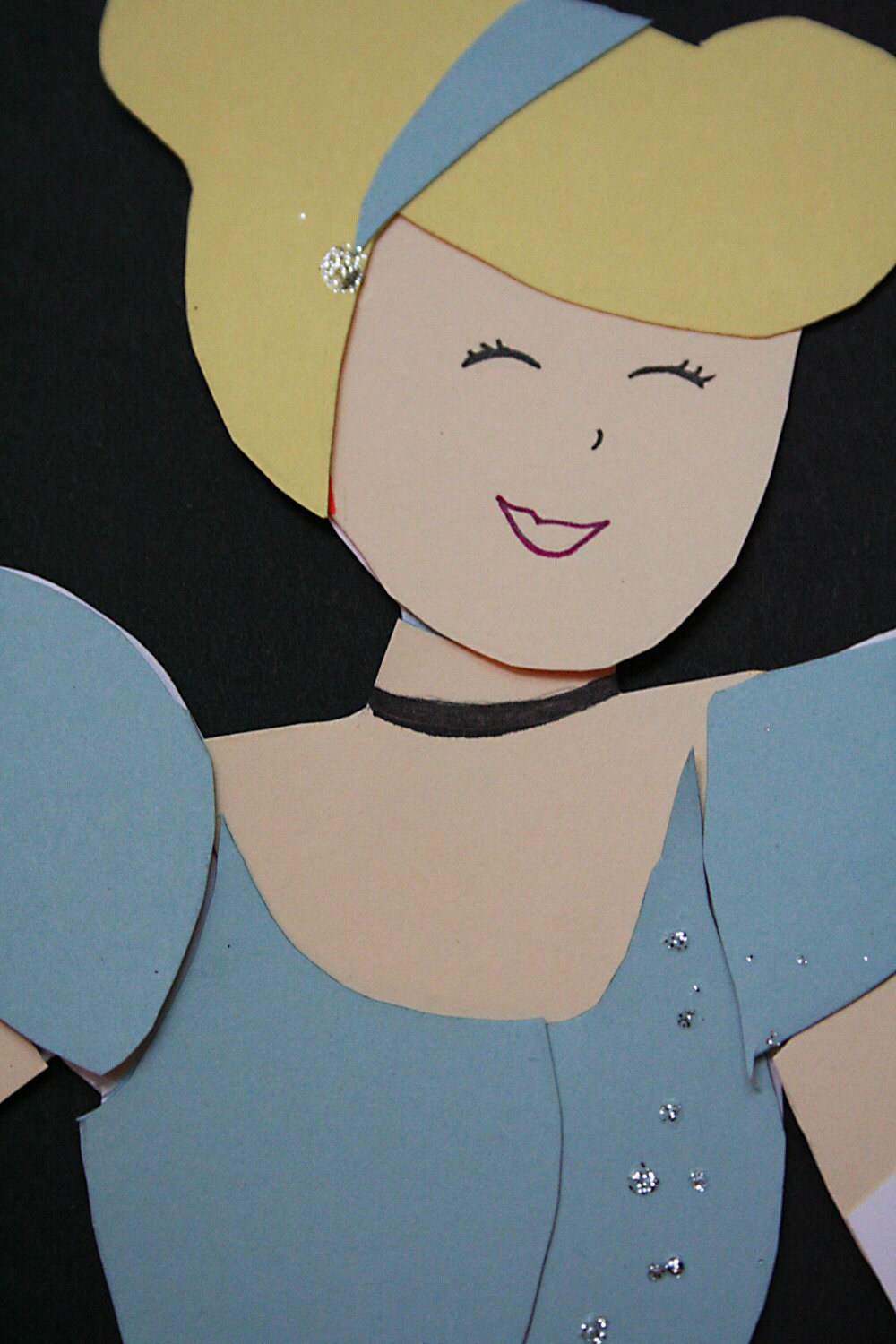 I gave Cindy a sweet little smile, and the most fun part of making it was probably covering the dress and slipper with little

sparkles

of pixie dust! Today I just finished up another princess: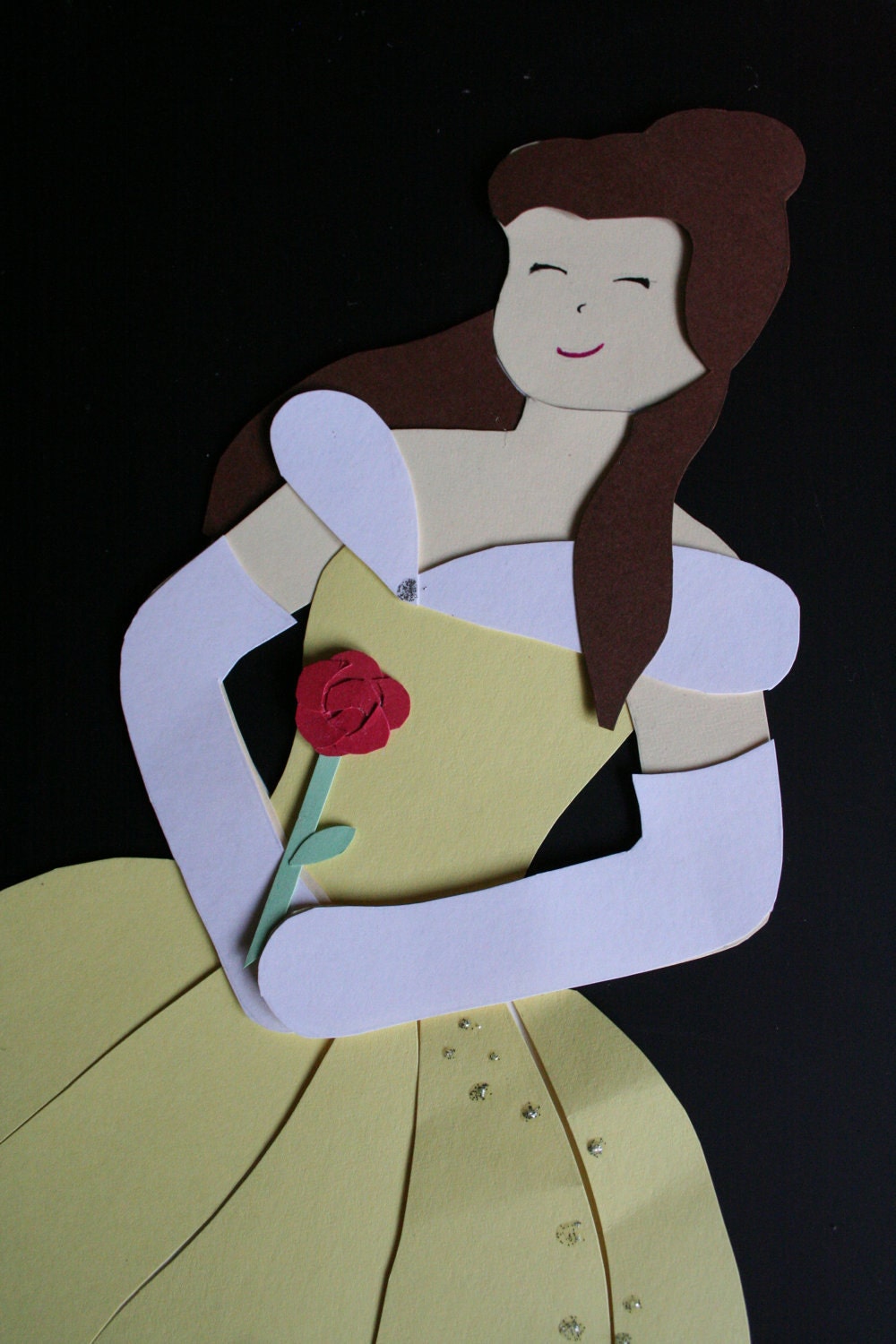 I might like Belle even better than Cinderella. But then, Belle is probably my favorite princess -- I mean, she has brown hair and the

most epic library ever

. How can you top that?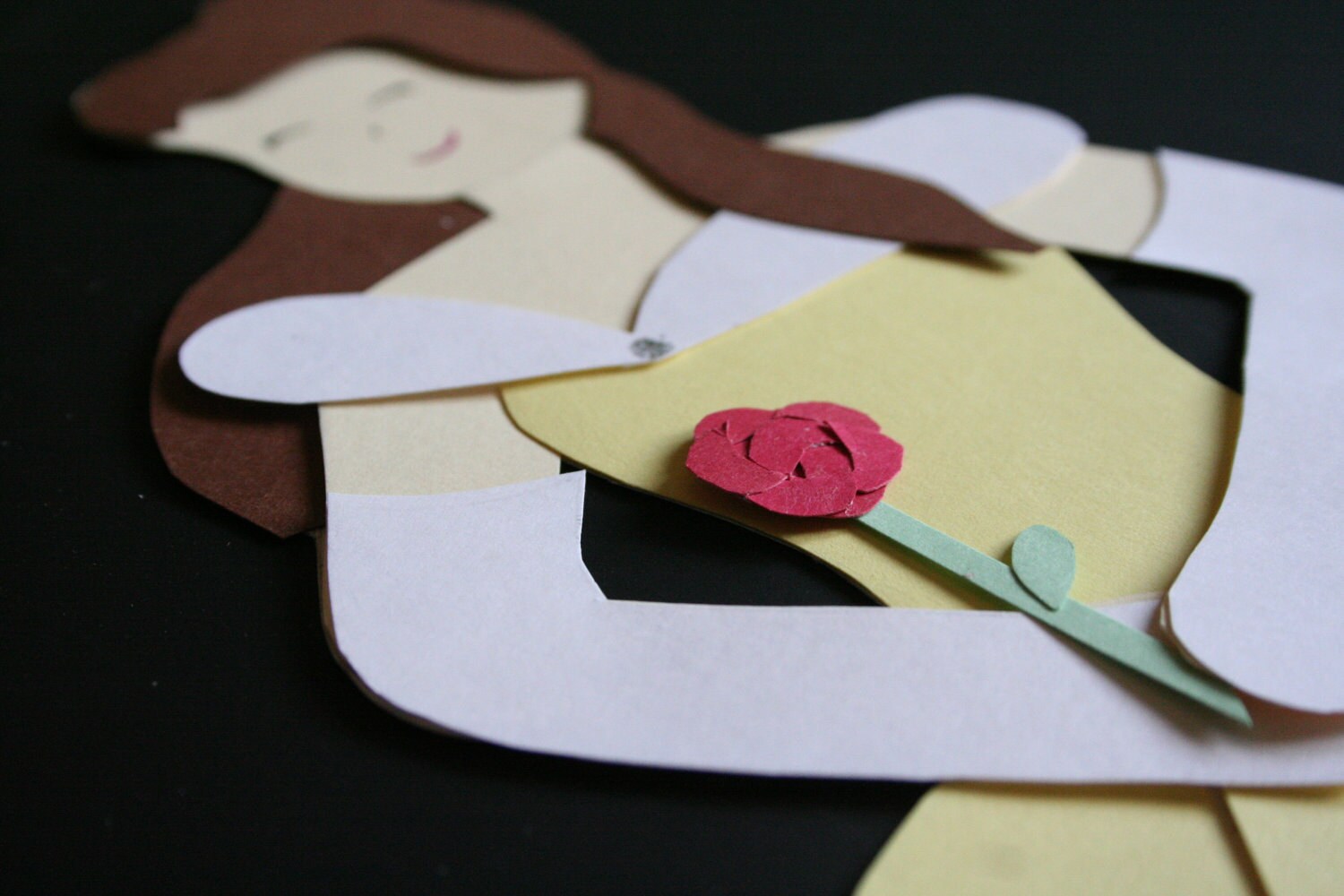 Also I loved making Belle's rose. I thought it turned out rather pretty!
I have a friend that's hoping to come out to Disney World at Christmas, so I'm thinking of working on a Christmas countdown next. Maybe I'll do that one in a more traditional-type style, but the puzzle ones can be kinda fun, don't you think?
Now here's the question I really need your all's input on:
Which princess should I make next? :)