Today's cupcakes will be brought to you by:
Most days after work, I'm too tired to do anything other than go home, get off my feet, eat, and watch some mindless television. But some evenings (especially when I know I have the next day off!), I feel up for a little more walking and a little

Disney adventure

.
Tonight was one of those evenings, and after work I drove over to the old B.C.
Did you know they replaced the furniture somewhat recently?? I love those elegant little couches. I sat writing letters for an hour or so.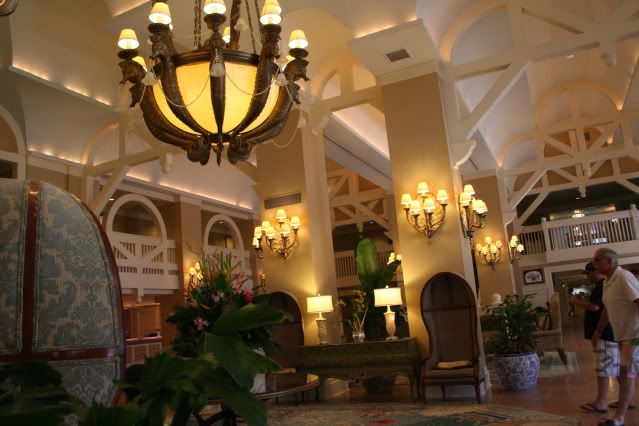 I think those

funky chairs

used to be upholstered in pink. I like the blue too - it's just fun to notice the little changes around the World!
So tonight is going to be a two-for-one cupcake Monday, because while I only bought one cupcake, there was another cute one I thought I'd share: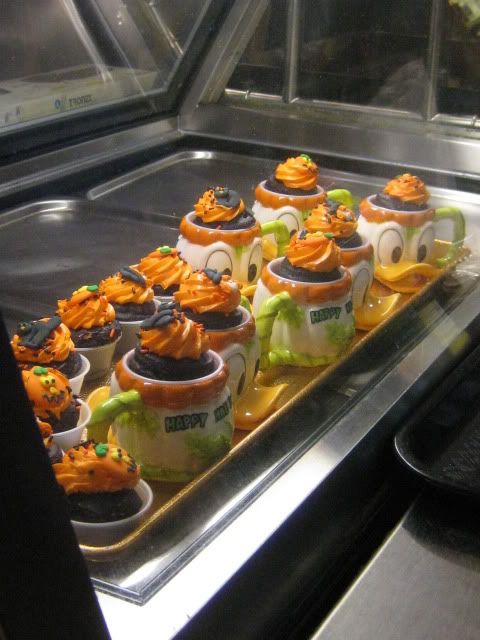 Don't you love it when they do special snacks for the

holidays

? The beach club has these special Halloween treats - little pumpkin Donald mugs, each filled with a mini cupcake!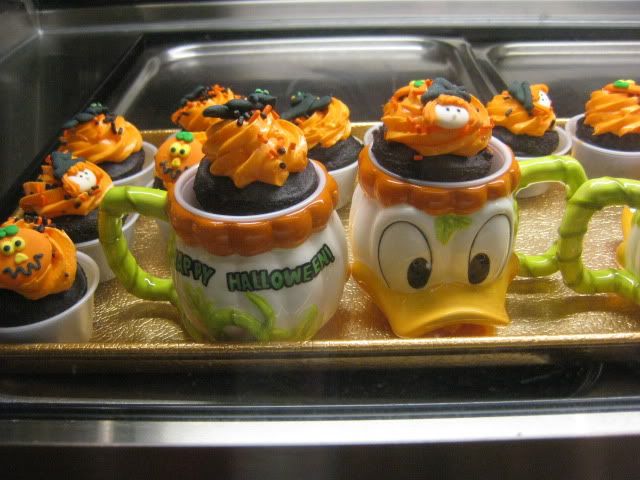 At about $6 a pop it seemed a little pricey considering I didn't love the mug (and you couldn't buy just the cupcake. I asked, lol.), but those little witch faces on top were cute!
Instead I adjourned to the refrigerated case: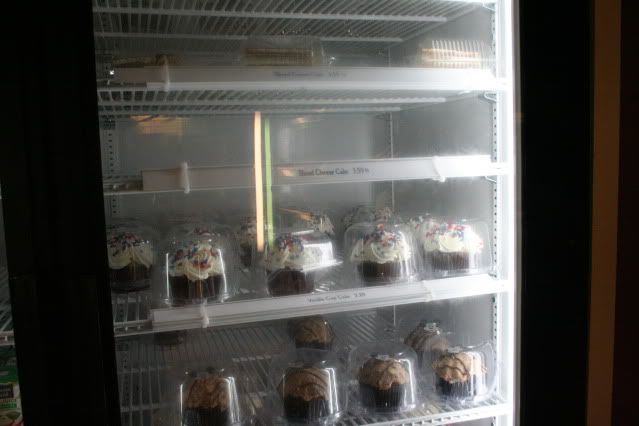 After some deliberation I decided to go with...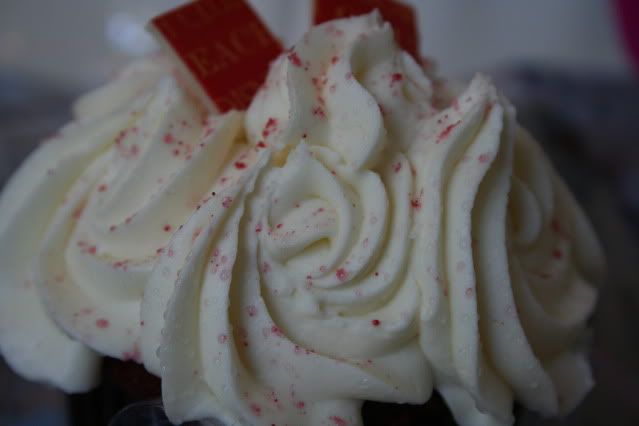 I love the way they swirled the icing so prettily!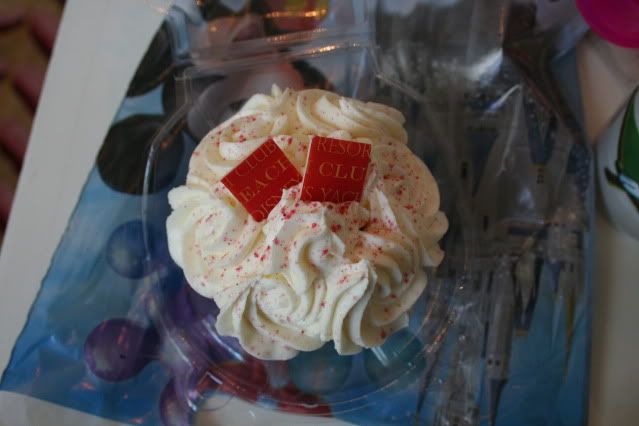 At first I could not figure out for the life of me what the little red squares were supposed to say. "Each Clu"...what could that mean?? Then it dawned on me: they're printed with the words "

Yacht and Beach Club Resorts

," only some of the letters get cut off. Still, cute!
Freshly-baked cupcakes (like the Monday ones I've posted about so far) run about $4 including tax at Disney. The nice thing about cupcakes from the cases like this red velvet one is that, while not quite as fresh, they cost more like

$2.50

, which is really a steal for a nice big cupcake, especially at Disney!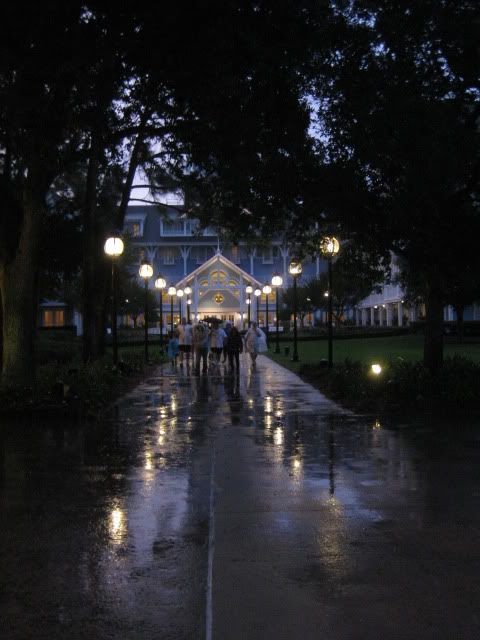 It was rainy out around Crescent Lake tonight. Perfect cupcake weather - makes you want to grab a cup of tea and a good book too!
I couldn't resist a quick walk to enjoy the raindrops and admire the evening. The sky was so pretty, it colored the lake in dreamy pinks and purples.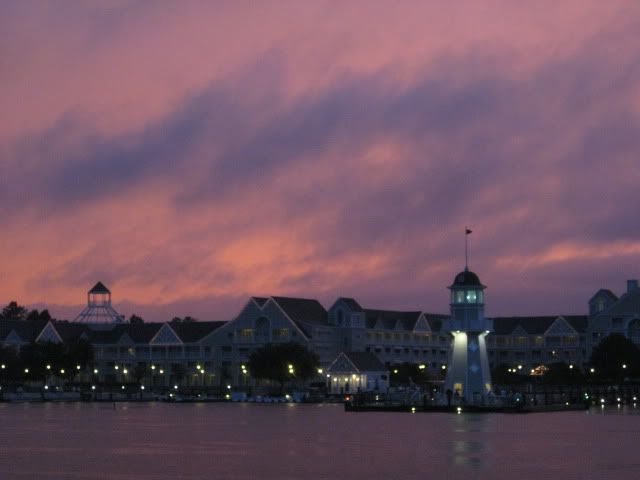 It was a lovely little sojourn to the B.C...definitely worth the extra walking!